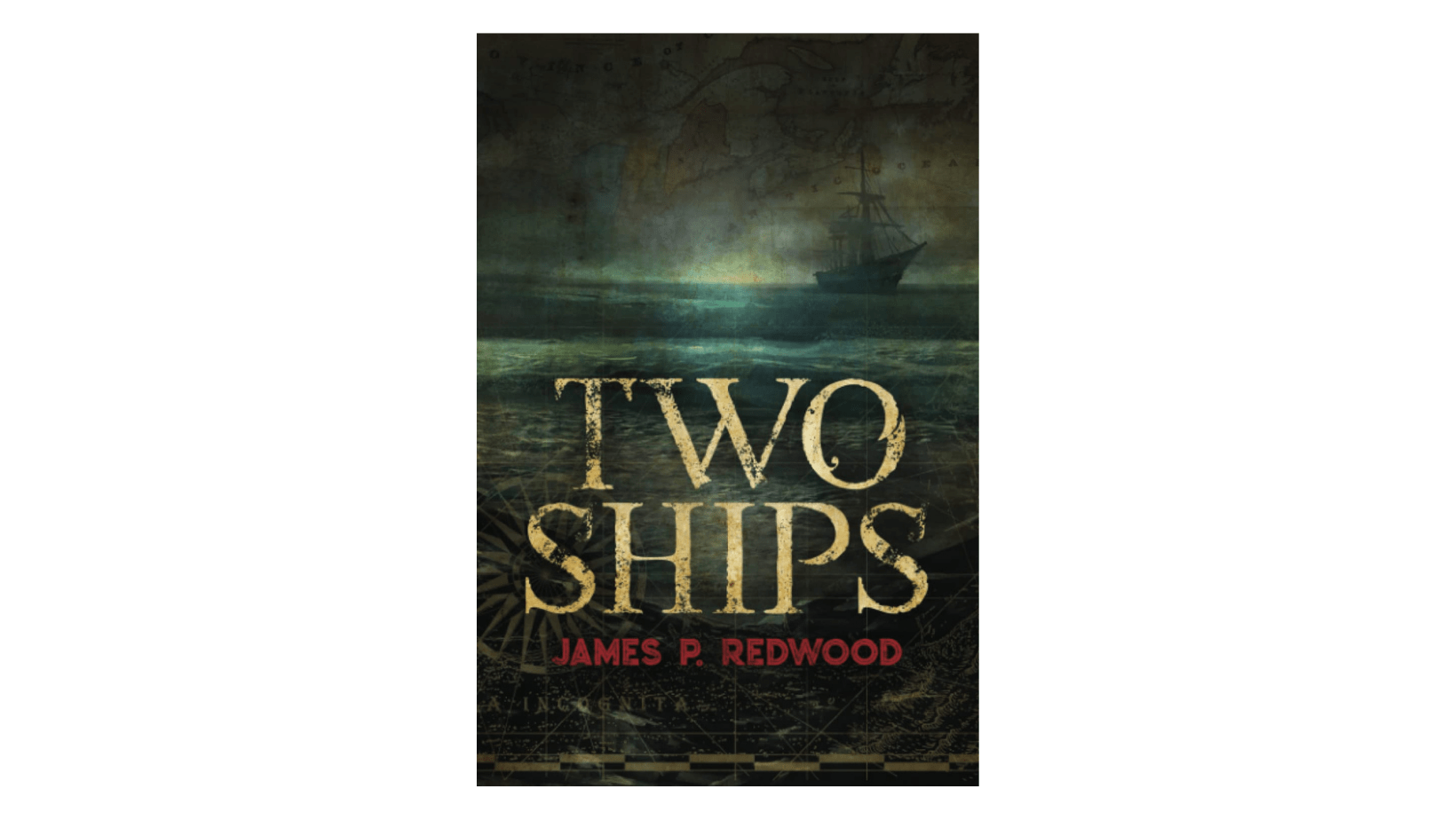 War Tore Their Families Apart; Two Ships Will Unite Them in the Journey of a Lifetime
Crossing the Atlantic in a 129-foot-long wooden ship is not easily done, but for 15-year-old Piotr Nowak, the risk is well worth the reward.
Join Piotr on the deck of the St. Longinus as he sails the cold North Sea on his journey to the New World in Two Ships, the compelling new adventure story from James Redwood.
"The New World wasn't for the faint of heart, but for some brave men and women, the promise of freedom was worth the brutality of the journey," Redwood explained.
Set against the backdrop of the Thirty Years' war, Two Ships immerses readers in the 1600s — a time of rapid change in Europe. With the onset of the Protestant Reformation, the culture has begun to split into factions, Protestant and Catholic. Divisive political and religious lines are drawn. War erupts between invading armies. Neighboring towns fight each other in support of one side or the other. And for the first time, the technology of firearms is put to use on a large scale in battle.
Piotr Nowak's family is caught up in the maelstrom of violence. Penniless and alone, he finds passage on the St. Longinus — an old but strong wooden sailing vessel bound for the New World.
Meanwhile, Jana Mueller, who has been sent away from the violence to Ireland, starts training as a nun and is assigned to a ship leaving for Quebec City.
When the two ships leave port, a journey is initiated that will take them into the unknown landscape of forest and rivers and weave the lives of the travelers together with the land and the people in it. Each of them will have to learn to survive, thrive and fight for a chance to find their place in the world.
Two Ships is a fascinating, character-driven story of adventure and coming of age in the face of adversity.
About the Author
James Redwood grew up in Delaware County, Ohio. He spent the summer days of his youth running through the forest and farm fields surrounding his family home. He has an undergraduate degree in Education from Bowling Green State University and a master's degree in Special Education from Ashland University. His career as a teacher focused on teaching reading and writing to students with dyslexia and dysgraphia. His knowledge in the field of literacy, and a fondness for storytelling, led to an irresistible urge to write Two Ships. The follow-up, One House, is in the works, as is a book of short stories. When he is not writing, he enjoys spending time with his wife of 27 years, Deborah, and their three children. A walk in the woods is still his favorite escape.
For more information, please visit jamesredwoodauthor.com