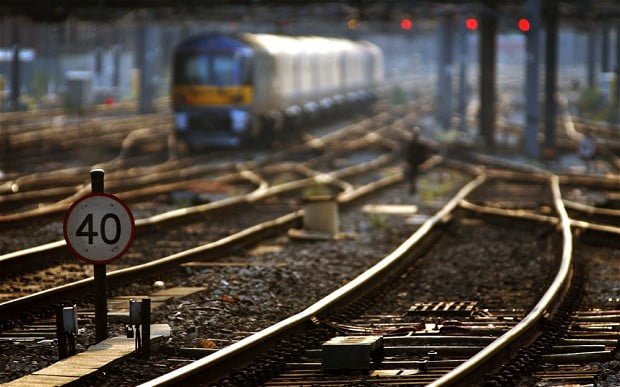 by Biswadeep Ghosh Hazra
The sun rays slip on the polished steel, symbolizing the beginning of a new day,
On a day like this as if predetermined by fate, we met;
We smiled; we cried and shared our feelings by the night…
Now as by premonition, I knew you would leave me,
'What did I lack?' I asked myself, I could feel the air around me going black;
I cried, yes I cried for the first time; my head ready to burst…
Our love was so pure, why did it have to end?
I knew I was dying inside from your thirst,
Watching the tracks I reflect, why can't we go like the tracks?
Hand in hand parallel till eternity?
Memories of 'us' flashed by me, reminded me of the time we spent together in glee;
And listening to incoming trains with our ears on the track…
Here I am, dejected, devastated and disillusioned,
Night's fallen and I still walk over the rails (balancing myself) lest I should fall;
WAITING FOR MY ULTIMATE MOMENT…
A warm light falls over my body, just like your enchanting aura,
I smile for I know not much time is left;
I hear the whistle, tearing through the darkness,
Echoing your cries…the time has come;
I get a painful and deadly hug as the train collides with me…
I can clearly see your face now; it's carved into my memory,
I lay between two tracks, and I can feel the soul escaping from my body;
I NOW LIE IN THE NO MAN'S LAND…