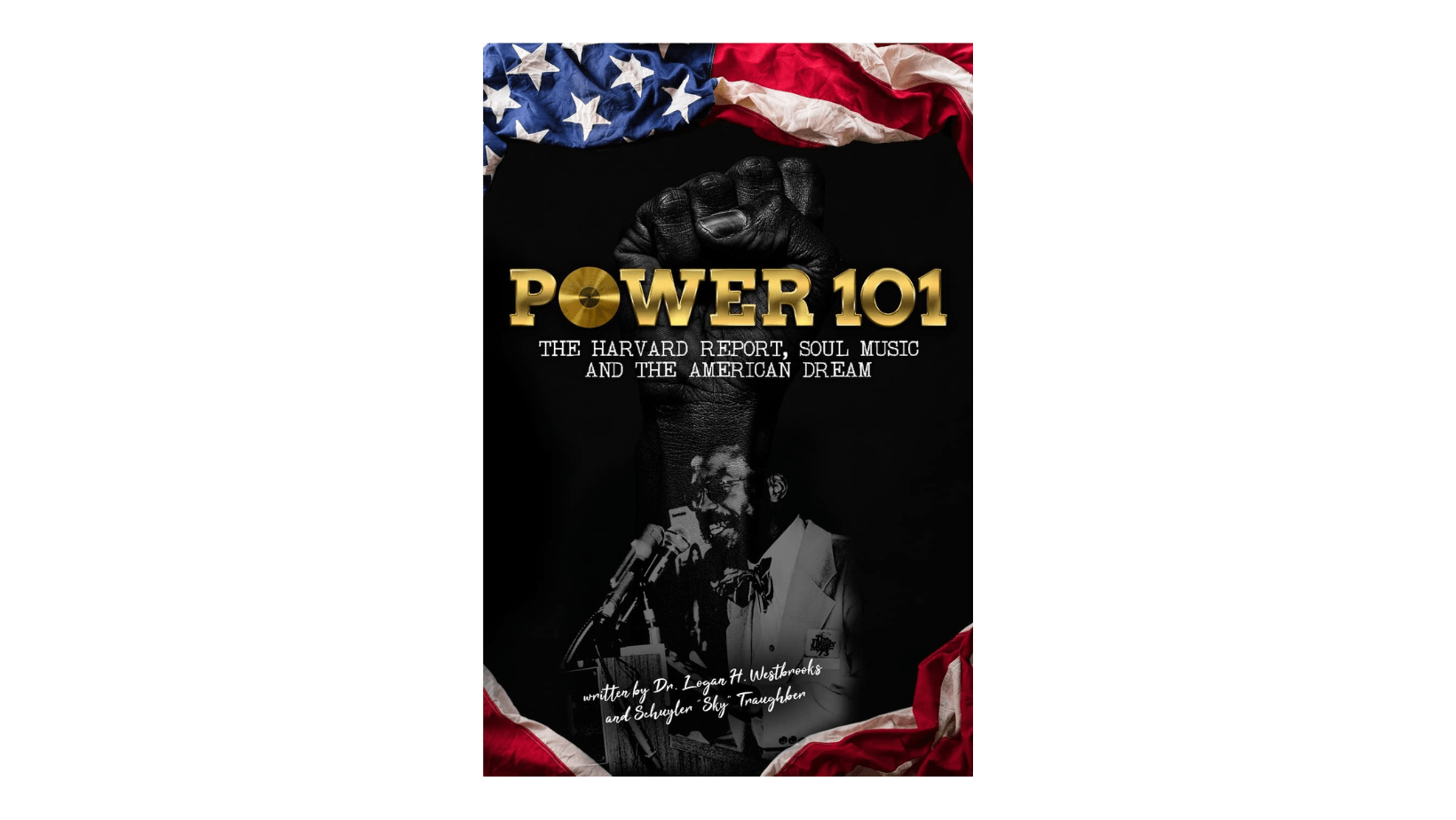 New Book From Music Industry Insiders a 'Masterclass for Students of Soul'
Power 101: The Harvard Report, Soul Music and The American Dream, from Dr. Logan H. Westbrooks and Schuyler Traughber, takes readers on a musical roller coaster ride through personal and public domain stories. The core of the book chronicles events from the 1970s from the perspective of the music executives who marketed and promoted the globalization of R&B and soul music. Throughout the book, readers will flash back and see how former music executives created the greatest songs and biggest acts in the country.
In 1972, CBS Records commissioned Harvard Business School and CBS Black Music Marketing Director, Logan Westbrooks, to develop a Study of the Soul Music Environment, which was implemented by CBS. It was intended to be a "blueprint" for soul music. As a result, CBS Records received decades of praise for its contributions to an era of strong music. Blacks who were previously denied employment in the music industry were now employed and thriving. The Harvard Report also illuminated astonishing charges of corporate collusion, racism, payoffs and greed at the expense of powerful, Black-owned, self-distributed record labels like Stax and Motown. Power 101 challenges readers to draw their own conclusions about this report now that these former record executives have archived their own experiences.
Dr. Westbrooks and next-generation music exec Schuyler "Sky" Traughber have teamed up to make public their inside view of the Black music industry. Westbrooks was a key figure in the success of Capital, Mercury, RCA, CBS, Atlantic and Source Records, and Traughber formerly worked at Stax, Motown and also CBS Records. Their combined effort covers decades of controversial revelations and casts a new light on the state of Black music today.
Tyron Cooper, Ph.D. Director of Archives of African American Music and Culture, Indiana University, said, "This is a must read for any enthusiast of the musical tradition desiring to learn from a trailblazer who was there when it all unfolded. Here is Westbrooks' masterclass for students of Soul."
About the Authors
Dr. Logan H. Westbrooks is a veteran music industry executive who helped garner over a hundred million dollars in career sales, plus more than 50 gold and 25 platinum records. Through his books and lectures, Dr. Westbrooks invites his audiences on a journey to follow the evolution of popular music from soul to R&B, gospel, pop and hip-hop. In addition to Power 101, Dr. Westbrooks is also the author and architect of The Anatomy of a Record Company, The Anatomy of the Music Industry and The Harvard Report: Censored.
Schuyler "Sky" Traughber developed and taught courses in Business Management, International Record Label Operations, Concert Promotion and helped negotiate a venture with Harvard Law School's Recording Artist Project. Voted into the top 15% of "Influential Professors" by a student newspaper survey, Traughber worked with Stax Records, CBS and Motown Records. Additionally, he was a fiber-optic pioneer at MCI Communications.
For more information, visit www.LoganWestbrooks.com.