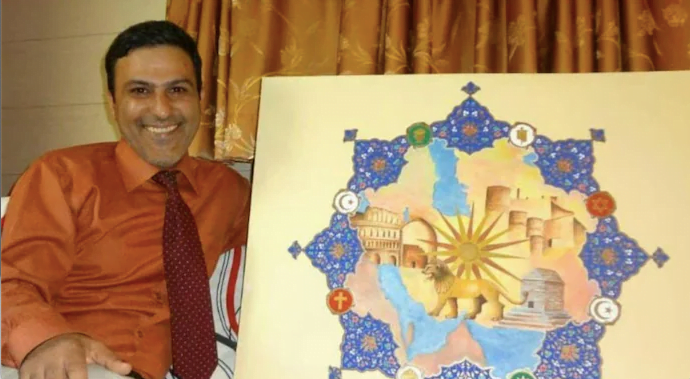 Iranian Author Mehdi Bahman sentenced to death after anti-regime interview
Mehdi Bahman was detained on October 12, 2022, as a result of a "anti-regime" interview he gave to an Israeli news outlet, according to the news outlet Iran International. The authorities arrested the author Mehdi Bahman soon after the interview in which he criticised the regime in Tehran.
In his writings, author Mehdi Bahman frequently discussed religious tolerance. Additionally, he has collaborated with Shia cleric Masoumi Tehrani to produce religious art. The heads of Iran's minority Jewish, Christian, Zoroastrian, Sunni, Mandaean Sabian, and Baha'i groups later received these insignia as gifts from him.
Because of the Iran Anti-Hijab Protests, numerous well-known individuals, including actors, athletes, and attorneys, have been detained by the Iranian government in connection with the protests. Human rights activists have alleged that thousands of protestors have been detained while hundreds of protesters, including children, have been slain.