Interview with Sahm Manouchehri, Esq.
Sahm Manouchehri is changing what it means to be a law firm on Instagram and "making the law make sense one," Instagram post at a time. 
Sahm Manouchehri is a personal injury lawyer, public speaker, legal commentator, and Instagram legal influencer. Raised in Los Angeles, Sahm always knew he wanted to pursue a career that would allow him to help others. He is one of the founding partners at Century Park Law Group, LLP ("CPLG").
Century Park Law Group is one of the fastest growing personal injury law firms in California. With offices all over the state, they have embraced all things digital, run a paperless office, and can offer a service that is impossible to match. With brilliant branding, they are now closer to all Californians' needs with their new phone number: #PAIN.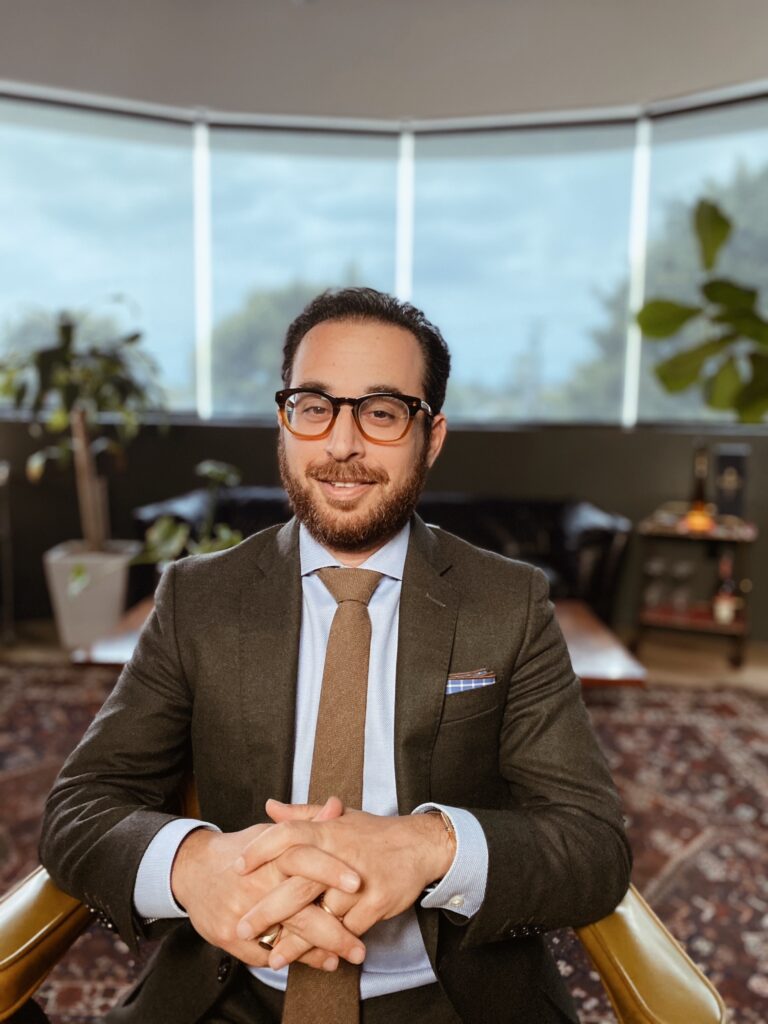 WHAT FIRST SPARKED YOUR INTEREST IN YOUR INDUSTRY?
Having a medical background but not getting into medicine because of health insurance companies having destroyed the medical profession, I found the perfect area of law to use my medical background while fighting the same insurance companies. 
WHAT IS THE BEST PART OF YOUR JOB?
Helping people recover from their injuries and getting fully compensated for injuries that weren't their fault. 
WHAT IS THE ETHOS BEHIND YOUR BUSINESS?
Treat every client and staff member as if they were family. 
WHAT DO YOU THINK SETS YOU APART FROM YOUR COMPETITION?
We achieve the two goals of ensuring full medical recovery then full monetary compensation. 
WHAT IS THAT ONE THING YOU WOULD LIKE YOUR CLIENTS TO KNOW?
I've been in the injury law field for over 17 years. For the first 3, I represented insurance companies against people that were hurt and learned how insurance companies think. I've spent the last 14 years helping injured people against these same insurance companies. 
WHAT ARE POSITIVE WAYS YOU USE YOUR POWER IN YOUR COMMUNITY?
By working on a contingency basis, every member of our community can afford us because we're only paid when they are. 
WHAT IS THE MOST VALUABLE THING YOU'VE LEARNED IN TERMS OF YOUR CAREER?
Insurance companies are not in the business of helping people.  They are in the business of making money.  People need to be protected from them. We protect them.
PLEASE SHARE WHAT IS UP NEXT FOR YOU AND YOUR BUSINESS IN TERMS OF FUTURE LAUNCHES, COLLABORATIONS, OPENINGS?
We're starting a podcast to educate the public on how insurance companies truly view us all… as numbers. 
WHAT 3 BOOKS WOULD YOU RECOMMEND FOR EVERY YOUNG ATTORNEY TO READ? 
– Never Split the Difference by Chris Voss to understand the psychology behind negotiating. 
– Shadow of the Wind by Carlos Ruiz Zafon to get your mind away from reality for a bit. 
– Blink: The Power of Thinking Without Thinking by Malcolm Gladwell, I believe every young lawyer should read this book especially the ones interested in litigation. 
This book teaches you how to intuitively understand the impact of quick decisions, their strengths, and pitfalls.
To follow CPLG, you can see their website here, and be sure to follow them on Instagram.