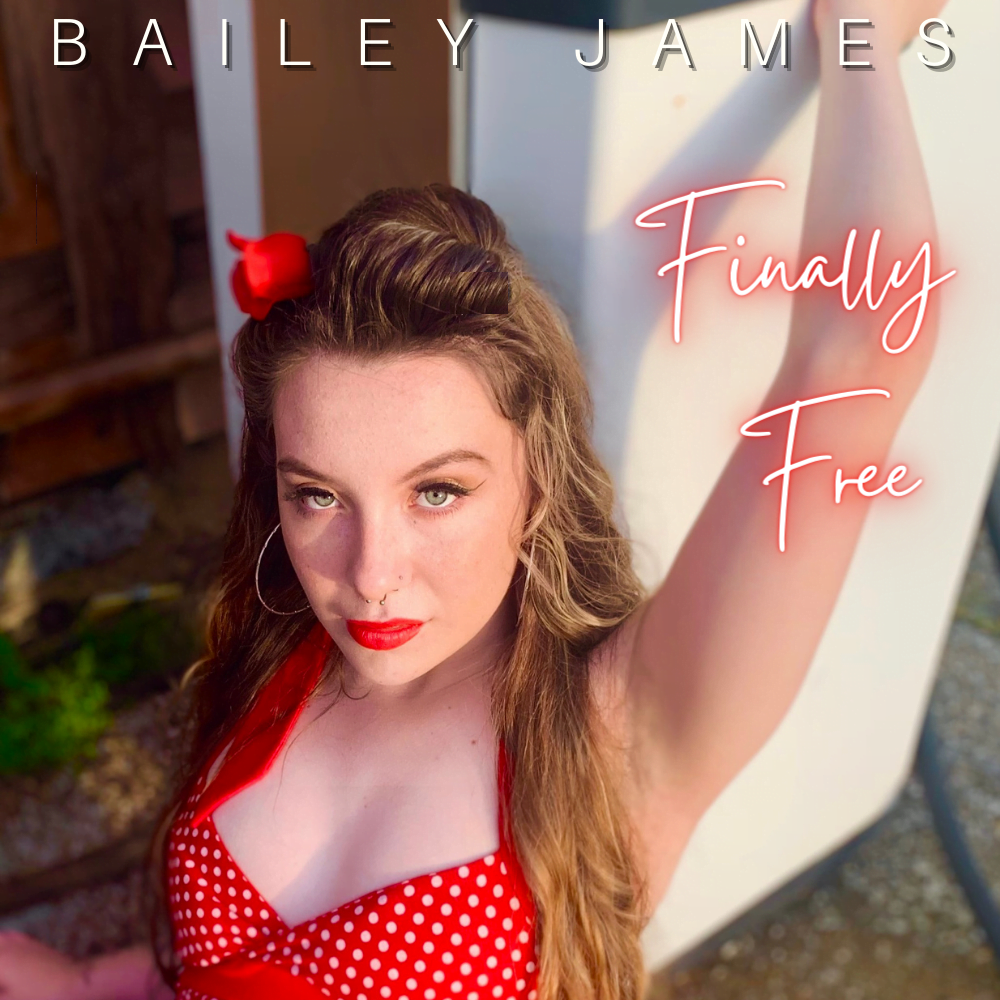 Breakout Artist Bailey James Tells A Story Of Emotional Liberation With New Single Finally Free
Breakout artist Bailey James is not slowing down with the release of her latest powerful single Finally Free. Within this past year, she has released a song in almost every genre and is on to her sixth song of 2021. Not only is this song available on all digital streaming platforms, including Spotify and Apple Music, but it is also gaining traction and making an impact at mainstream country radio, with a growing number of program directors adding it to their station's regular rotation including Billboard reporting stations.

Finally Free perfectly captures the blissful feeling of being able to live without the approval of another person. Bailey leans toward a soulful country style while skillfully mixing in her own unique expression in this empowering and impassioned anthem. The tune was penned by Bailey James, Nolan Neal (America's Got Talent), and Nashville native singer-songwriter John Allan Miller. It was produced by Grammy-nominated Matt McClure (Lee Brice, Kellie Pickler, Lindsay Ell, and Dylan Scott). 

"The whole story of how the song came about is very funny. I was on my way to the co-write fresh out of a breakup, miserable and not wanting to go, but my father had forced me to go," says Bailey. "As soon as I got there Nolan had the first few lines "I was so terrified, too scared to say goodbye," and the song wrote itself. We left that day with an amazing song and the perspective that some endings free you."

The core feeling of hope, opportunity and optimism can be felt throughout the entire production and is sure to emanate those feelings to its listeners. Stay in touch with Bailey James through her website and her social media platforms: Facebook, Instagram, Twitter, TikTok, and YouTube.