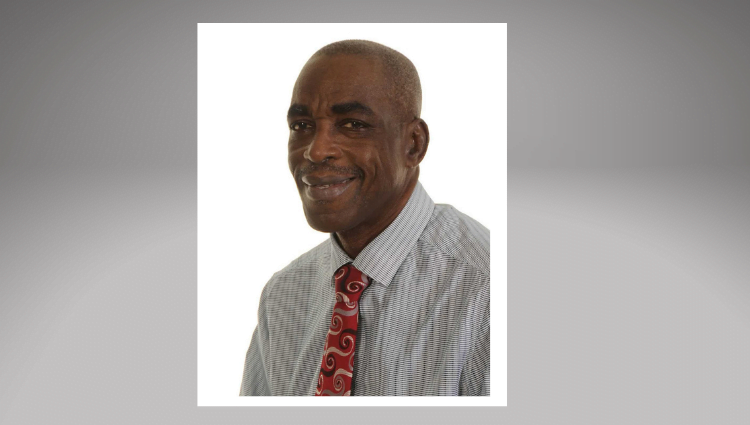 Interview With Author Rev. Lionel Merritt
Rev. Lionel Merritt is a gifted counselor, customer service researcher and trainer, business operations consultant, Life Coach and author. For over 25 years he has been helping people to discover and develop their potential.
He has held both formal and informal positions across church denominations, and is a talented Bible teacher, and minister. As a workshop / seminar presenter, he is well-known for the practical flavor he brings to his sessions.
Lionel Merritt has received notable recognitions for his teaching and training. He has traveled widely, touching almost every major land mass in the world.
HI AUTHOR REV LIONEL MERRITT! YOU ARE THE AUTHOR OF THIS BOOK "HOW TO HAVE A GOOD DAY". CAN YOU TELL US BRIEFLY WHAT THIS BOOK IS ALL ABOUT?
Really the title and subtitle of the book tell it all. The subtitle says it makes the saying "have a good day" a reality. As you know, we hear this greeting "have a good day" almost every day. But the truth is, most people have not the slightest idea how to make their days good days? And this is especially true in these times of Covid-19 crises.
The book shows readers in a very cool, friendly, and direct way, how they can start to live good days. And let me emphasize we can live good days despite the hard challenges we face in life.
The book revolves around this fundamental truth. It is not the circumstances we face which make our days good or bad. Rather it is our response to the circumstances. Consider this! Two persons can face identical circumstances in life and have totally different days. The one who reacts badly to adversities is crushed by them. The other who responds wisely and purposefully prospers in the same circumstances. The book teaches you how to be one of those persons who can prosper in adverse circumstances, like Covid-19.
SO, WHO SHOULD GET THE BOOK AT THIS TIME?
At this time is the right context. And the short answer is almost every person I can think of.  Here is why.
Today, right now, Covid-19 has pushed, or is pushing, all of us into a crisis mode of living. No family is exempted. In coaching sessions, we see people from all walks of life: rich business executives, and poor beggars; men, women, and children of all age groups and social standing. People are losing jobs like never before. Businesses are collapsing all around us. Domestic violence is out of hand. Depression is hitting crisis levels. Family life as we know it is crumbling. School and college life are in confusion. Both saints and devils are trying to figure out how to survive.
As a result, we are forced to deal with crushing levels of stress, fears, and uncertainty. What people are going through now is worse than what the world faced in the world wars and the Great Depression.
But still we cannot throw our hands in the air and give in to these frightening realities. We must quickly find practical, rational, and effective ways to deal life as it rushes at us. How to Have a Good Day give us some of these ways.
THAT IS FINE BUT TELL ME SOMETHING. I HAVE READ SOME GOOD BOOKS AND ALTHOUGH THEY CONTAINED GREAT INFORMATION, THEY WERE WRITTEN IN LANGUAGE THAT AT TIMES WAS DIFFICULT TO GRASP. SO, I ASK YOU; WHAT IS THE STYLE OF THIS BOOK?
There is nothing complex about this book, or any of the other books I have published. I am very aware of what you are saying. So, I always make a conscious effort to ensure my books are easily readable. If you can read a newspaper, a magazine, or a fun novel, you will speed through this book. I am one of those authors who believe that simple language is still the most powerful language.
IS THIS BOOK CONNECTED TO A PROGRAM OR COURSE OR SOMETHING LIKE THAT?
No, this is a complete stand-alone book. There is no course, program, special product or equipment to buy or subscribe to. Indeed, that is one of the beauties of the book. Right in the privacy of your own home or workplace, you can transform yourself into a winner, or to use the Bible's term, a conqueror. This book opens for you, a way to come out of Covid-19 better than you went in.
WHERE CAN WE GET COPIES OF THE BOOK, HOW TO HAVE A GOOD DAY?
The book is available in both paperback and EBook formats. You can get it from Xlibris Publishers at www.Xlibris.com Here is the direct page reference: https://www.xlibris.com/en/bookstore/bookdetails/802060-how-to-have-a-good-day
If you want to call Xlibris the number is Tel: 844 714 8691
The book is also available on Amazon.com, and wherever good useful and inspiring books are sold.
I KNOW YOU SAID THE BOOK IS SELF-CONTAINED, BUT SUPPOSE A READER WANTS TO FOLLOW UP WITH YOU. HOW CAN HE OR SHE DO THIS?
That is one of the benefits of getting books like this where the author is still alive and available. My contact information is on the About the Author page and I welcome feedback from readers.
And let me add one more thing. The base material in the book is the same we use in seminars and life coaching sessions. If someone wants to get a group together to have a group session on implementing the book's strategies, we are open to that. Some people get faster results by participating in group sessions. And the bonus for the organizer is he or she can make some extra cash by organizing the workshop.
Rev. Merritt thanks for your time. The book certainly is interesting and useful. Hope we get the chance to talk soon again.
Great to chat with you. And you know where to find me. Make it a good day.
To know more about Rev. Merritt visit: https://lionel373coach.com