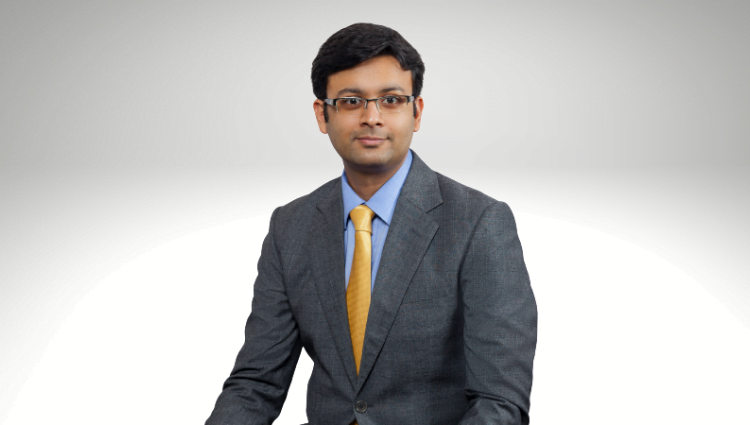 Interview With Author Utssav Gupta
New Delhi-based architect Mr Utssav Gupta, partner and CEO of Creators Architects that is leading a new movement in the built sector not just through innovative and strategic design, but also through the lens of how architecture impacts an organisation's business objectives in the short and long-term.
An alumnus of the prestigious Architectural Association in London, and a second-generation architect who now leads the practice founded by his parents, the late Mr Rajiv Gupta and Mrs Mukta Gupta – both architects by training – Mr Gupta believes that the integration of strategic thinking and advanced technology can help to create mindful architecture that imbibes sustainability right through the conception, design and building stages, and not as an afterthought.
He details his research-oriented thought process in his book Rebound that focuses on the intertwined relationship between business and design, and its successful outcome.
HELLO AUTHOR UTSSAV GUPTA! WE ARE PLEASED TO HAVE YOU ON HERE FOR AN INTERVIEW. TELL US ABOUT YOURSELF AND OUR BACKGROUND?
I am a second-generation architect, third-generation entrepreneur and an innovation enthusiast by passion. My journey has been blessed with twists and turns, openings and roadblocks that paved the way towards my inquisitive learning, both at personal and professional level. 
Belonging from a family of architects, I am extremely passionate about the subject and saw contrast and contradictions from a young age. Determined to change the status quo, the curiosity and hope had led me to study in many allied subjects, to find the answers of such practical contradictions. This changed my paradigm for how I looked at the problem.
These learnings and subsequently application in practice blurred the limits of what architecture and innovation could do. There is only one aim, the result, that is to transform status quo, to improve human life and to create a timeless sustainable model with our creations.
It had inspired me to see things in a different manner, much more innovative in nature and now that has become the way of life.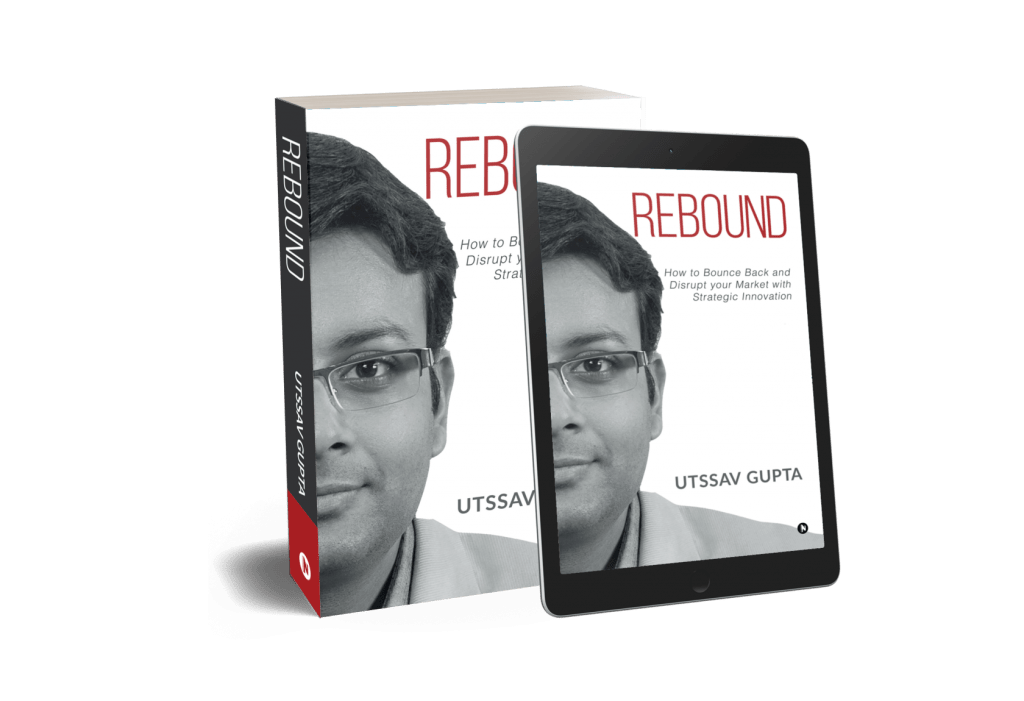 YOUR BOOK, "REBOUND", WAS PUBLISHED RECENTLY. TO BEGIN WITH, COULD YOU TELL THOSE WHO DON'T KNOW MUCH ABOUT THE BOOK?
The book talks about 'Strategic Innovations' and how can entrepreneurs use it to bounce back. Statistically, innovation is a high-ranking keyword and is one of the most used concept. It would be surprising for you to know that surveys indicate that more than 80% of the global executives find it very important for companies, however, less than 10% are happy about their performances. There is a big gap between what is understood about innovation by an average person, and what it is really about.
Rebound is a book for anyone who wants to learn what innovation is/ Start their innovation journey/ or is already innovating and Sharpen their understanding. Innovation, unlike many other subjects is an evolving subject, and therefore has an open definition quite subjective to persons exposure. Part of the problem of limited understanding about innovation is due to the fact that it's an evolved subject, but also there has been no formal training for this at essential education levels.
In my book, I take through readers to understand what innovation really is in a bottom up process. Using essential distinctions and examples, we peel through various layers and then understand the key pillars of applied innovation. The book also captures case studies from our works as architects, how did we define the problem and how was it handled using the theories we talk about in the book.
WHAT INSPIRED YOUR DEBUT?
There were many instances together that led to this book, but if I were to cite that truly inspired me to write the book, it was after I gave my first talk on Strategic innovation in a programme. I saw entrepreneurs very intrigued about the subject but were facing a challenge with existing text pieces that were difficult for an average person to follow. It was there I got my determination to write a text piece that organises the argument in a simplified way. 
Originally, I had never thought of it becoming a book. Despite the density of the subject, we wanted to keep it short, relevant and a quick easy read. When I started writing, there was so much I wanted to share, to inspire people, concepts and stories that it expanded into what finally became a book.
WHO DO YOU THINK WOULD BE INTERESTED IN THIS BOOK, IS IT DIRECTED AT ANY PARTICULAR MARKET?
This book is for those who want to change the status quo, who believe that a way other than the conventional is possible, who like to look at the world in a different manner. Whether, their companies have already got a proof of concept and are in the sustaining phase, or it's an established company looking for regaining their edge, Innovation works differently for different outcomes. 
WHAT BOOK ARE YOU PLANNING TO WRITE NEXT?
I have not really planned that yet, but I am currently working on the invisible side of business and architecture. Initial finding of the little we have practiced is that it is complete counter intuitive, hard to think at first, yet so powerful that it changes the paradigm instantly. May be this is the subject I would like to explore as the next text piece.
WHERE CAN OUR READERS FIND YOU ONLINE?
Readers can find more information on www.utssavgupta.com, www.creatorsarchitects.com and can connect with me on www.linkedin.com/in/utssavgupta or www.facebook.com/utssav.gupta
I would be more than happy to answer any question from our readers about the work.