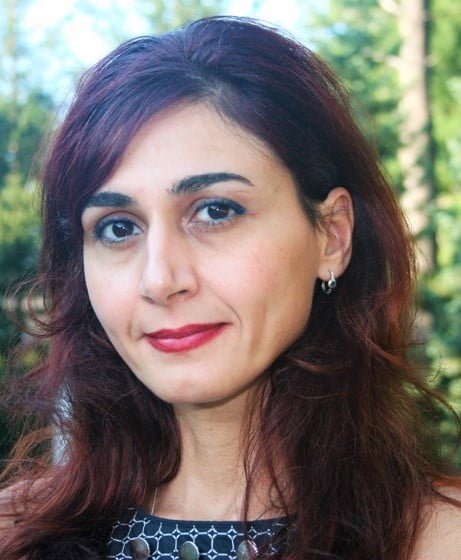 Interview with Author Rana Bitar
Hello Author Rana Bitar, Welcome to WorldAuthors.Org! Tell us about yourself. 
I am a hematologist/ oncologist, author, and poet. I was born in Syria, where I graduated from medical school and came to the USA in 1990 to finish my training and specialize. I hold a master's degree in English and creative writing, and I currently practice medicine in NY, where I live with my husband and two children.
What do you like to do in your spare time?
When I am not working as a doctor, I write and read. I also enjoy gardening and connecting with nature.
Can you tell us a little bit about your journey?
I started writing poetry when I was very young in primary school in Syria. When I first came to the USA, I did not speak English. It took me two years to learn the language and pass my required medical exams before starting my medical training. I continued to write poetry and short stories. First, I wrote in Arabic and then translated it to English. In 2017, I finished a master's degree in English and creative writing and wrote more in English without translating. My poems were published in many journals. In 2019, my first book of poetry, A Loaf of Bread, was published by Unsolicited Press. In 2021, The Long Tale of Tears and Smiles, a book about my journey and my encounters with cancer patients, was published by Global Collective Publishers.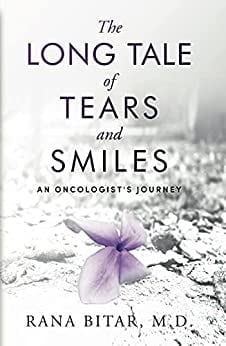 What inspires you?
Beauty (of nature and emotions) and suffering: the kind that not only touches you but shakes you, blows your mind, and turns you upside down.
Share something your readers wouldn't know about you.
I dream about living on a farm in New Zealand, tending to trees and crops, riding horses, and raising animals.
How did you get into writing ?
Writing got into me; I found it in my blood when I first held a pencil when I was very young. Writing is my way of interpreting the complexity of my surroundings and examining my place in it.
Can you tell us what inspired your book and what is the story behind it?
The stories of my patients, their struggle, courage, and triumphs moved me. I felt compelled to document their journeys, so their lives can touch other's life even after they are gone. It is an act to defy finality and keep things alive even after they end.
Are you working on anything at the present you would like to share?
I recently finished translating the poems of a renowned Syrian poet, Nizar Qabbani, and submitted them for publication. I am currently working on a collection of poems, and also a Novella called God Only Forgives the Mighty. I have a book of poetry coming out in 2023, called Hold Your Breath, by Unsolicited press; it is about an oncologist dairy during the coronavirus pandemic.
What are your goals and aspirations?
I aspire to be a better doctor by being a better writer and a better writer by being a better doctor. My goal is to put my ability to communicate and connect in the service of probing the truth that lies underneath the many layers of noises of life.
Where can our readers connect with you online?
www.Ranabitar.com
rbj@ranabitar.com
https://twitter.com/ranabitarbooks