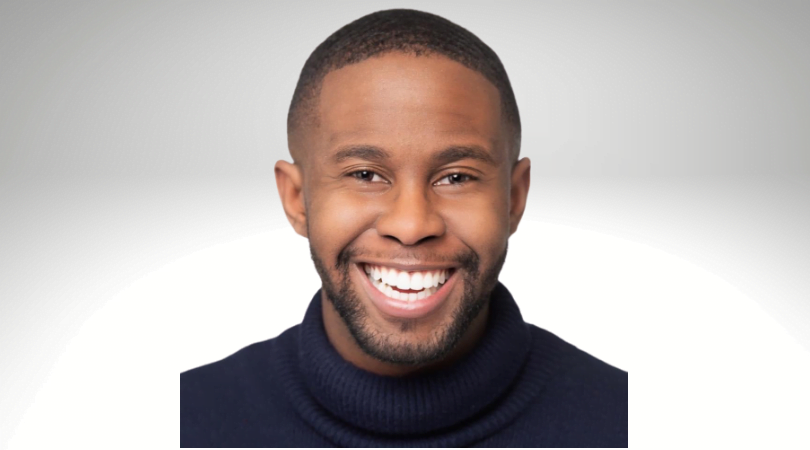 Interview With Author Michael H. Forde
TELL US SOMETHING ABOUT YOURSELF?
My name is Michael H. Forde and I am an author and motivational speaker working to spread positivity among those seeking enlightenment and encouragement. I love what I do – purposefully leaving the most positive impact on society as I possibly can – and I believe that it is one of the most beautiful things for unity in moving forward to a happier tomorrow.
YOUR BOOK, "SUCCESS BEGINS FROM WHERE YOU ARE!", WAS PUBLISHED RECENTLY. TO BEGIN WITH, COULD YOU TELL THOSE WHO DON'T KNOW MUCH ABOUT THE BOOK?
Success Begins From Where You Are!" is a book for those who may feel lost because no one has poured hope into their souls. It is a book for those who may have, at one point in their lives, felt defeated. This book is designed to uplift, motivate, and inspire individuals to know that no matter where you are in life or what your past looks like, your future has unlimited potential waiting in store.
WHAT INSPIRED YOUR DEBUT?
While working full-time at nights and attending graduate school full-time during the day, I wrote this book as a reminder, to not only myself, but also to others, that all things are possible. Success begins from where you are means that you do not have to wait to get to a certain step in your life before you take action. You can take action at any time, in any place. One step at a time will get you closer to your goal, reminding you that a journey of a thousand miles begins with a single step.
WHAT IS YOUR PROCESS OF WRITING A BOOK?
The process of writing a book begins with the heart. Ask yourself – what is the purpose of writing your book, and is your purpose tied to the finished product? If your heart is full of purpose, and the ideas for your book are full of purpose, you are in a good frame for progress. After finding the purpose, ensure that you take action – don't wait. Some of the greatest writers are simply a step away from grabbing a notepad or a laptop.
WHAT BOOK ARE YOU PLANNING TO WRITE NEXT?
The next book I am planning to write will be one full of rich inspiration and powerful themes of encouragement. Stay tuned and follow me on Instagram and Facebook to see what is on the horizon!
FINALLY, WHAT ADVICE DO YOU HAVE FOR ASPIRING AUTHORS?
My advice for aspiring authors is to be true to who you are and love the topic you are writing about. It is one thing to write, but it is another thing to be fully invested in your topic. Write, love what you write, and don't procrastinate your dreams and goals – make the leap of faith today.
WHERE CAN OUR READERS FIND YOU ONLINE?
Readers can find me online at www.michaelhforde.com and follow me on Instagram @michaelhforde and Facebook @michaelhford