Interview with Author Lisa Loucks Christenson
Lisa Loucks-Christenson and Lisa writing as L. L. Christenson is a number one international best-selling and award-winning author, illustrator and photographer.
Hello Author Lisa Loucks Christenson, Welcome to WorldAuthors.Org! What's the most important thing you want us to know about your work?
I had an old man come into my store a few years ago. He said, "Lisa, you know what you need to do? He smiled and continued, "Make old people laugh. Make them smile with your work, then you'll change their lives." I've always remembered his healing words. About that time, I was starting to create comics. I'd post them on my Peacock Bookstore door. Everyone in the hotel would see them as they passed. They made people laugh. People would swear it was them (even when they weren't the people in them) and do selfies with the illustrations. I feed the young and the old people with art that made them smile; they fed me with inspiration to create more. The world changed just like the old man said. One old lady, in a wheel chair had her son stop so she could read the comic. It was a comic of me doing a book signing for my Don't Eat Bees! book. The caption said, "Don't Eat Bees!" She laughed and said, "That's good advice." We all have the ability to change our world, starting with those closest to us.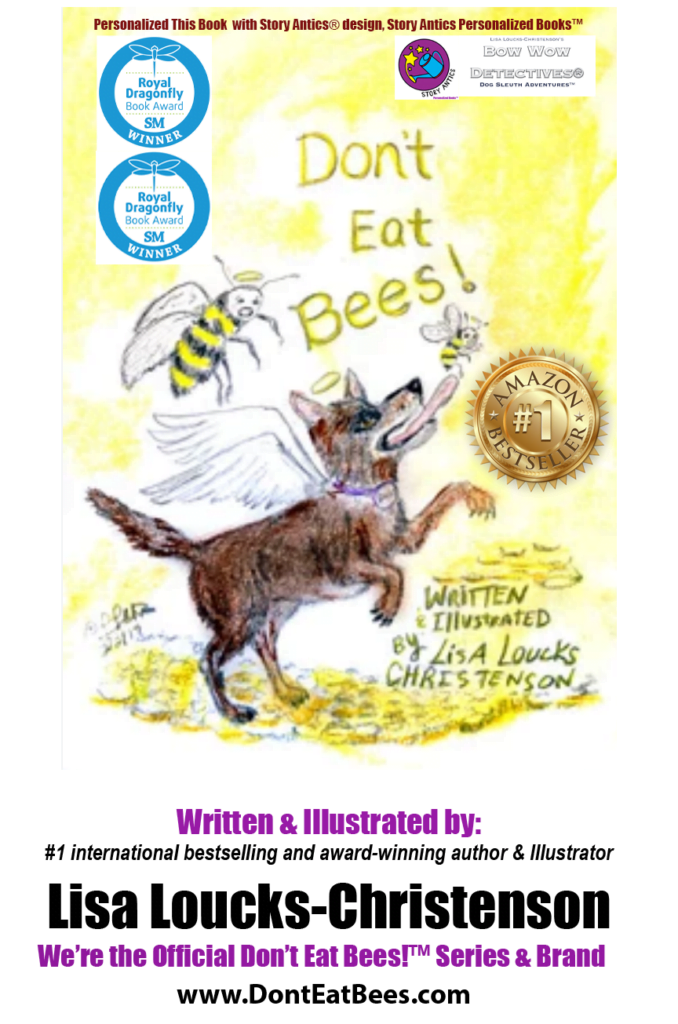 What can you tell us about your personalized books?
Customers can pick a name from my databases, add it into my books and about twenty other titles I own and create a personal gift for others. Valentine's Adventures™ features my Chihuahua, Valentine. There's a story for each day of the week. I created each book as a 32-page picture book in watercolor. The second series is Don't Eat Bees! This story features a bee-eating German Shepherd's adventures, friendship, and his journey to Bee Heaven. I created this series from the real antics of my German Shepherd, Dale. I have eleven books in the series, so far; an Art of Don't Eat Bees! book, an audiobook, an animation, a song, and a comic series releasing soon. His story is a double award-winning and #1 Amazon best-seller.
What's your favorite book you've created?
I love all my books, that's why I keep my series running. I want my characters to live on forever. I also enjoy putting my characters from one series into another.

What is the best place to post art?
I hit 100K views, often, on Google, my store windows, blogs.
To know more about Author L. L. Christenson visit: https://archives.lisalouckschristenson.com and www.silverlakebooks.com, and don't forget to follow her on Instagram, Facebook and Twitter.