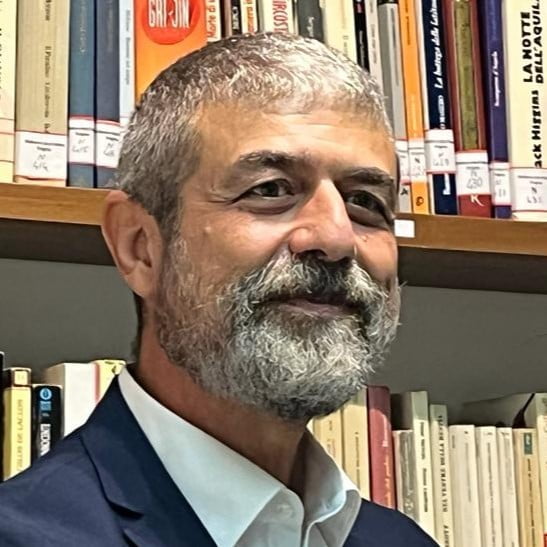 Interview with Author Dino Carella
HELLO AUTHOR DINO CARELLA, WELCOME TO WORLDAUTHORS.ORG! PLEASE TELL ME ABOUT YOURSELF.
I'm 56, father of a 26-year-old boy, living in a happy relationship. I'm an ex many things, but to keep things simple I'd say that I'm an ex corporate leader with 30 years of experience in the financial services, now a coach, writer and consultant.
WHERE ARE YOU FROM AND WHERE DO YOU LIVE?
I was born in Ostia, on the seaside of Rome, and this is where I live now after having lived in the UK for seven years.
WHAT DO YOU LIKE TO DO IN YOUR SPARE TIME?
Mostly I enjoy relaxing, doing absolutely nothing until action calls me to read a good book, or taking a walk, traveling, cooking, playing music… I'm not at all good neither with the drum nor with the guitar but when I close myself in the studio and start hitting the drum, I surely have fun.
CAN YOU TELL US A LITTLE BIT ABOUT YOUR JOURNEY?
Since I was a kid, I have always felt pulled by experiencing life in the open air. I was not interested in going to school or spending time at home doing my homework. I thought it was an absolute waste of time. When I was about 20, I served my military obligations as a cop, then I left Italy to go to London with the band and pursue my dream as a musician. That has been a very intense time. A little homelessness too. When I gave up on this dream, I put it all in into a corporate career and so I ended up becoming a credit risk director and a member of the board. I travelled the world, and now here I am; consulting firms in my area of expertise, coaching and writing.
IF YOU HAD TO DESCRIBE YOURSELF IN THREE WORDS, WHAT WOULD THEY BE?
Mostly peaceful, curious, in love with life.
WHAT INSPIRES YOU?
People. Especially those who help others liberate themselves from unnecessary self-inflicted burdens. 
SHARE SOMETHING OUR AUDIENCE WOULDN'T KNOW ABOUT YOU.
Together with my soul brother Marcello, the keyboard player, I recorded a song at Abbey Road Studios in London. Not long before us, the Pink Floyds were there. That was a shockingly beautiful and extraordinary experience.
HOW DID YOU GET INTO WRITING OR DOING THIS WORK?
A totally unplanned happening. I never thought about writing a book until I discovered the inspiring and cathartic power of it. I hope that my book will inspire readers to embrace their life's journey with trust and with a little lightness.
CAN YOU TELL US WHAT INSPIRED YOUR BOOK? WHAT IS THE STORY BEHIND IT?
The desire to share my own experience and reflections, in a fiction-like manner, with people who may feel trapped in a corner, and let them know that it is possible to break free from self-inflicted and unnecessary burdens and live a more authentic and fulfilling life. 
You may or may not need to add this… up to you: The main character, Ostro, which is also the name of the wind that blows from the south, is a manager who finds himself at fifty trapped in a cause that he no longer feels dedicated to. On the verge of a nervous breakdown and laid off decides to go on the journey of a lifetime: crossing the Indian Reservations of America, his mother's homeland, hoping to find the connection with the spirit of his ancestors who had spoken to him as a boy. With the help of an Indian spiritual guide, and a clairvoyant, he experiences the human dimension that transcends the visible and binds him to infinity.
ARE YOU WORKING ON ANYTHING AT PRESENT YOU WOULD LIKE TO SHARE?
Yes, I am working on another book, while I continue to work as a coach and consultant. 
WHAT ARE YOUR GOALS AND ASPIRATIONS?
I would love to see "The way of the wind" becoming a best seller and to help more people living the life that they aspire to.  
WHERE CAN OUR READERS CONNECT WITH YOU ONLINE?
They can go on my website www.dinocarella.com or find me on Linkedin www.linkedin.com/in/dino-carella-4777454/ where I am most active. I also have 2 profiles on FB and 1 on Instagram and Twitter although I am not using these as much. More work to do for me, I guess.