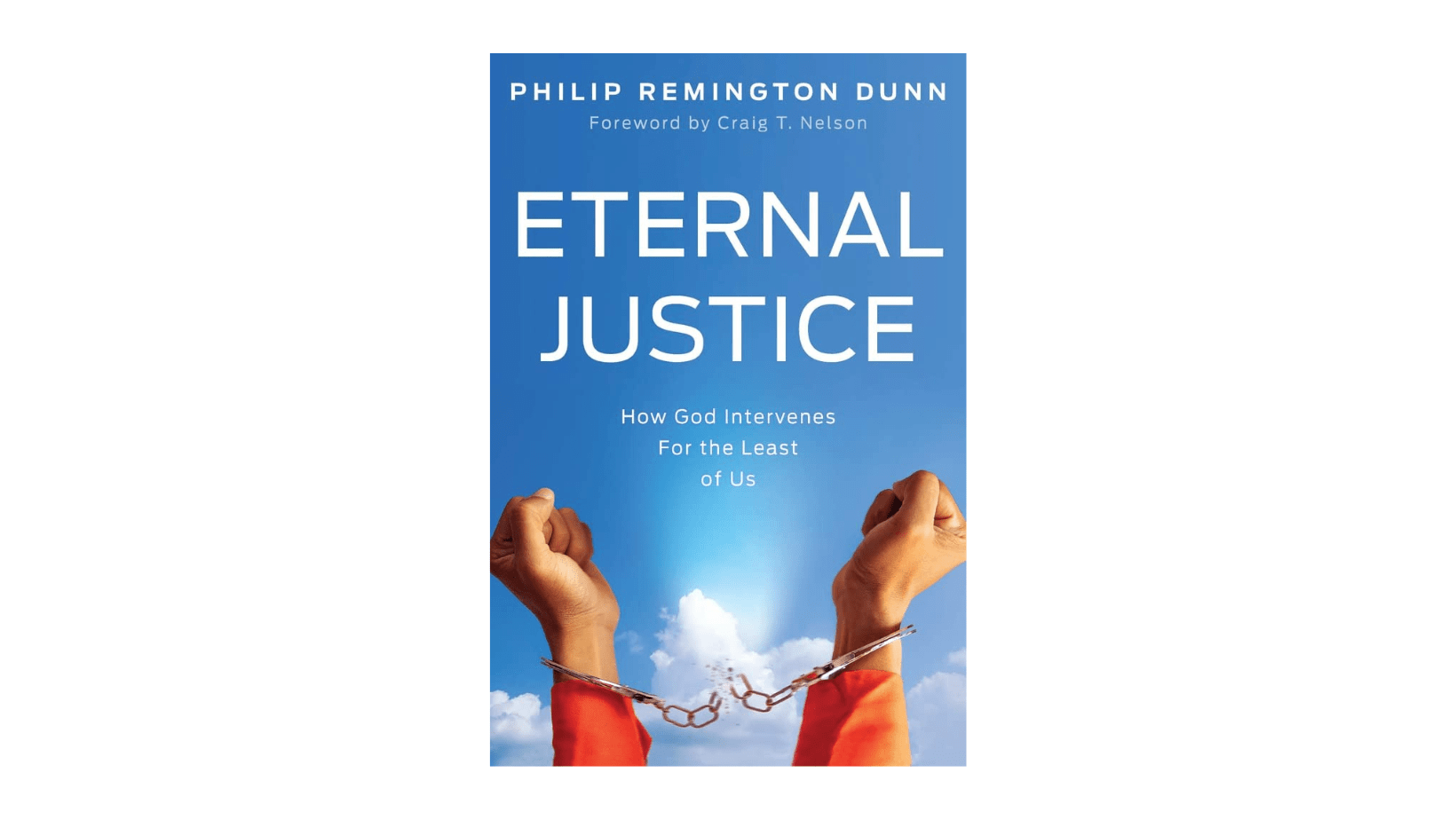 How God and Faith-Based Intervention Has Reformed the Criminal Justice System
"We forget that God loves all of us just the same. What Eternal Justice does is awaken us to the manifestation of a living God in our midst. A loving God, working undisguised on behalf of all His children." —Craig T. Nelson, actor, and director
Philip Remington Dunn was a young public defender in Southern California, disillusioned by the recidivism rates of his clients, when he met Pastor Bob Herrera of the Victory Outreach Church of Ventura County, who forever altered the trajectory of Dunn's career and life.
"I soon developed a strong friendship with Pastor Bob, and whenever he had a new man enter the men's home with pending charges, I represented him," Dunn wrote in the preface to his new book, Eternal Justice. "It was always a struggle, and the DA always objected, but I can no longer count the number of men and women for whom I got an alternative sentence of a year in the Victory Outreach Christian Rehabilitation Home, instead of jail or prison."
In Eternal Justice, Dunn shares eight powerful examples of spiritual redemption he personally witnessed and the "miraculous transformation of the individual" Dunn attributes to God's intervention.
"Certainly, the Bible provides countless examples of God's intervention on behalf of His people, those reported in Exodus being perhaps the most vivid," Dunn continued. "Then there is the ultimate intervention in human history, the redeeming sacrifice of God's only son, Jesus Christ. But the question still lingers, does God intervene in our lives today?"

Eternal Justice answers this question with a resounding, YES. It tells the stories of some of God's most lost souls and how they were forever changed because of His direct intervention in their lives.
About the Author
Philip Remington Dunn has been a celebrated criminal defense attorney in Southern California for over 30 years. As a Christian, he has been able to use his faith to recover and redeem countless souls, salvaging those who might otherwise have become victims of their own conduct and the criminal justice system. During the course of his career, he has been given the Ventura County Criminal Bar Association award for "Distinguish Contribution," recognition as a "Local Hero" by The Santa Barbara Independent newspaper, and "Special Contribution" to the criminal justice system, by the California State Assembly and the United States Congress.
For more information about the author, please visit www.philipremingtondunn.com/.