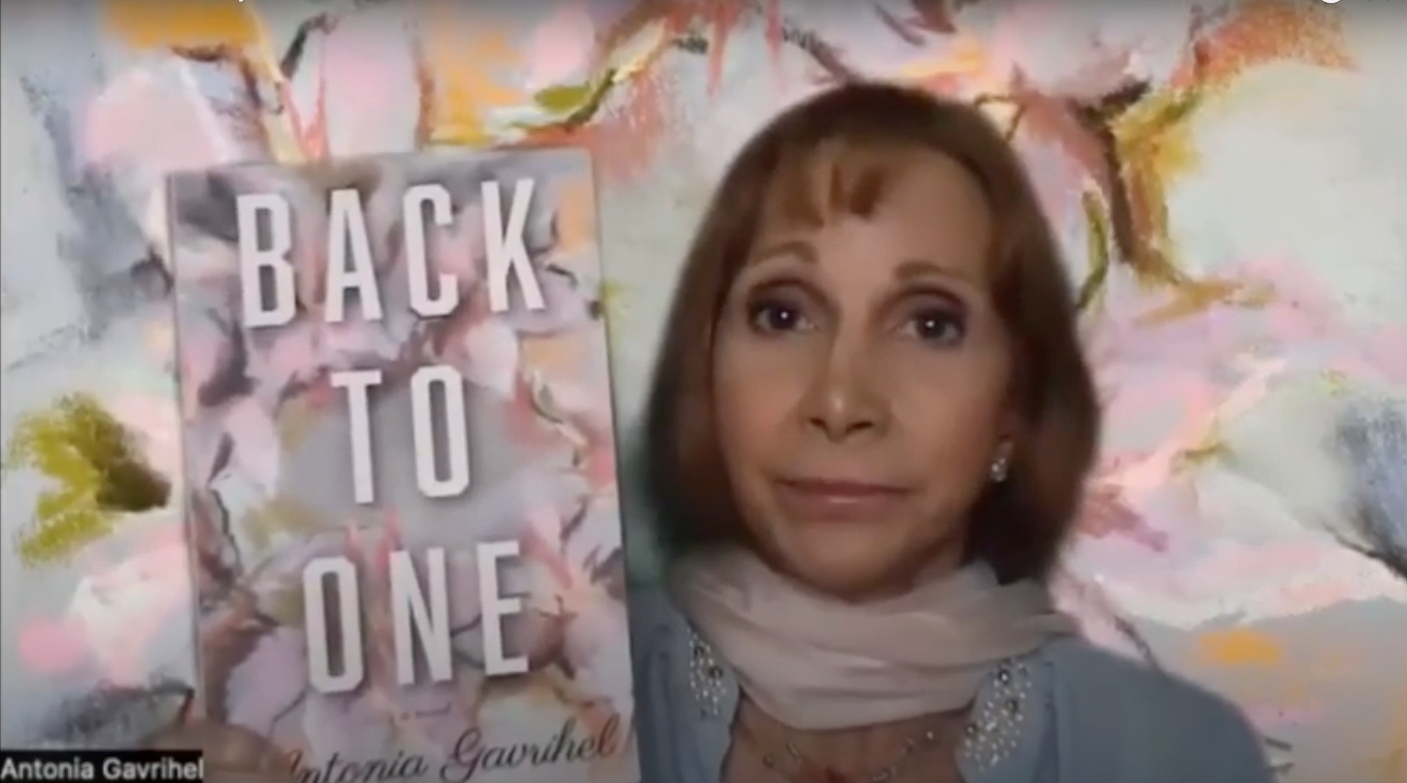 Listen Blurb: Back to One By Author Antonia Gavrihel
Catherine Leigh and Kyle Weston have the perfect friendship—deep, lasting, and platonic. Friendship without sex? The world of gossip doesn't buy it. You see, Catherine is beautiful, trusting, and married. Kyle is single, charming, a handsome movie star with a tabloid reputation. Their bond may be magical and honest, but will the boundaries they have created to protect their friendship ultimately destroy it?
About Author Antonia Gavrihel
Antonia was born into a show business family. Her father was a comedian and actor and her mother was a big band singer. She was surrounded by the entertainment business all her life. Growing up, she would quietly sit and do her homework while her mother would cut an album or tape a variety show or her father would film a scene on a movie set. Her older brother is an executive in the radio industry and when she was a kid would sit her in front of microphones from the time she was tall enough to reach them.
Antonia's mother, ultimately, put her in front of the camera at a very young age. There she found a home in acting and has been acting ever since.
Being raised by entertainers gives one an interesting perspective on life. When Antonia was in college she went to her father and told him she wanted to go on to law school to become an attorney. In his entertainer's mind he had the perfect solution.
"Honey," he said. "Why don't you just get a part in a TV show or film and play a lawyer. Hey, you can even play a doctor!" That was classic entertainer-speak for everything. Just play a new part.
Although she enjoyed acting, the most consistent dream in her life was to be a writer. Her love affair with words, and the visual pictures they create began at a very young age to amuse herself. Being a latch-key child, writing stories and plays allowed her into a world of adventure, drama, love and laughter as she sat isolated at home. Writing was her passion, writing was her salvation.
Back To One came into being when her son was two years old. After work, after settling her son to sleep, Antonia would sit at her brand new (1994) computer and create the story of a woman, not unlike herself, whose life and adventures she could only wish to have. It took about a year to write and fine-tune and then came the real work of selling the manuscript to a major publishing company.
So, for the next 25 years, on and off, she would submit the manuscripts to publishing houses, literary agents and production companies. It made the rounds and came close a couple of times—once with a Beverly Hills literary agent and once with a production company filming in Arizona.
Redefining her ambitions, she decided to put herself through law school to finally become the attorney she originally wanted to be as a young college student. However, the intense commitment of law school while still working full time meant the manuscript found a comfy home in the drawer beneath her bed for a time.
The manuscript would make an appearance when the stresses of everyday life became too much to handle. Rereading it somehow gave her a sense that all was right with the world.
The summer of covid, Antonia retrieved the manuscript at her son's beckoning and updated the 1995 story to 2005. Passion for writing reignited, she continued Cate and Kyle's journey in a second manuscript.
It is a truth that everything comes to you in its own time.  You just have to be persistent and never give up.  So when Antonia least expected it, a serendipitous meeting would change her life.  And the rest, as they say, is history.
To know more about Author Antonia Gavrihel visit: www.antoniagavrihel.com