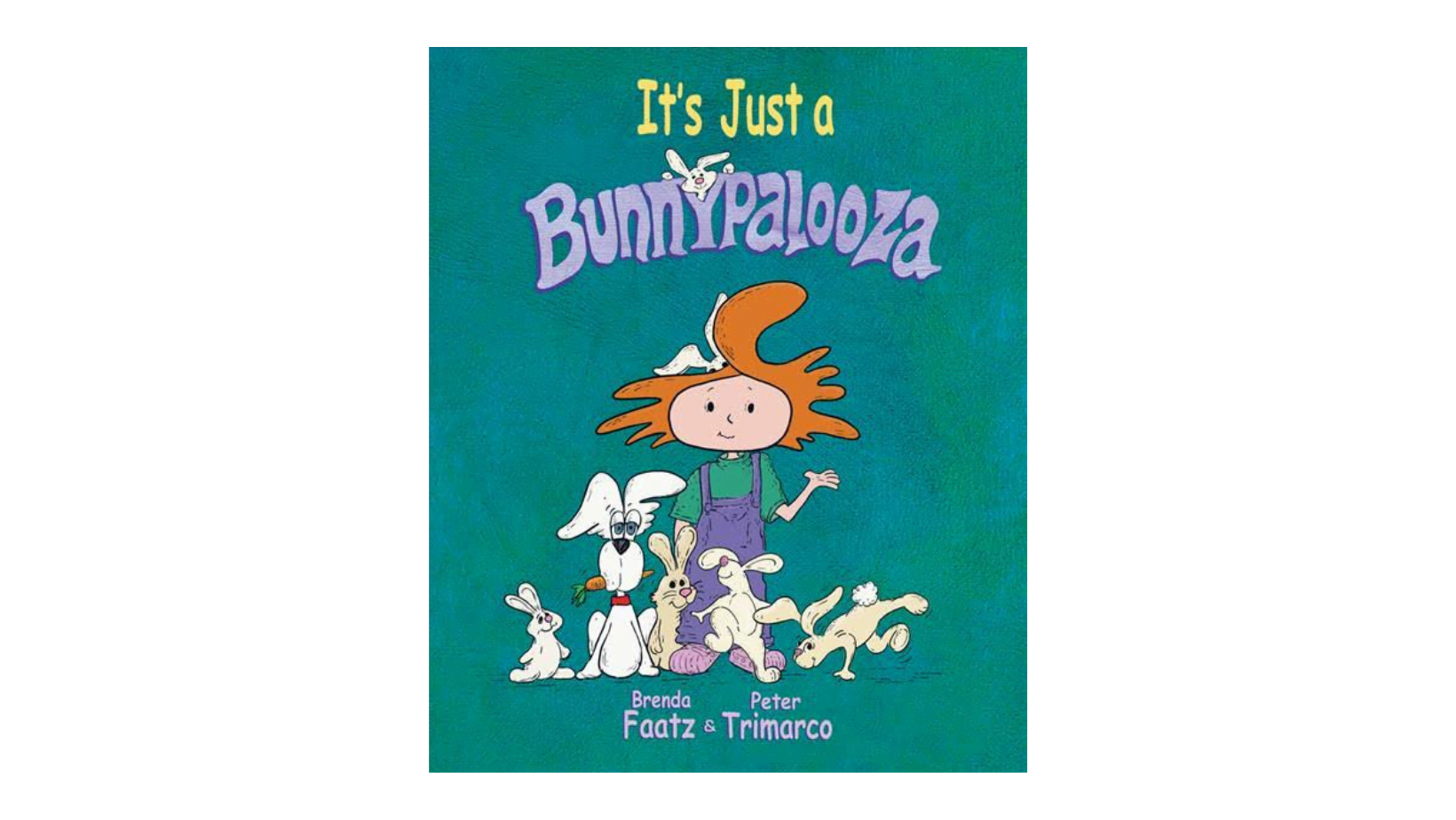 Bunnies Spring Into Action to Boost Little Girl's Confidence in Tender Children's Tale
A colony of cottontails breakdance, bebop and hip hop their way across the pages of It's Just a Bunnypalooza to teach lovable protagonist Lizzy some new dance moves just in time for the school talent show.
It's Just a Bunnypalooza is the third book in the It's Just So… series from the award-winning team of Brenda Faatz and Peter Trimarco. As with all "Lizzy" books, (including the recent, fun-filled romp, Now What?) It's Just a Bunnypalooza springs to life with adventure-in-rhyme, fantastical humor and playful made-up words that pop into Lizzy's mind.
When the contagiously enthusiastic Lizzy tells her classmates that she's learning jump-jivin' moves from bunnies, the children giggle at her over-active imagination. Feeling embarrassed and self-conscious, Lizzy decides she no longer wants to be laughed at.
Lizzy becomes an avid "non-believer" and ceases any further communication with animals. Naturally, the bunnies organize an intervention. These furry little creatures will not allow Lizzy's fandango to falter, and they sure don't want to lose a good friend.
Written with young children ages 4 to 8 in mind, It's Just a Bunnypalooza provides multiple social-emotional-learning moments with subtle yet effective messaging about living out loud and staying true to yourself.
It's Just a Bunnypalooza has been praised by Kirkus Reviews as "Infectiously enthusiastic about dance and imagination. The bouncy, vibrant verbs make this an excellent read-aloud tale … full-color, whimsical illustrations nicely capture the story's kinetic joy."
Brenda Faatz has an undeniable connection with children. Some say it's because they instinctively know "one of their own." A graduate of the University of Northern Colorado with a degree in Musical Theatre, Brenda is a professional singer, dancer, actor, writer and director. Having established herself as a critically-acclaimed actor while performing on stages from Minneapolis to Aspen, Boulder and Denver, Brenda has turned her talents to creating fresh content for youngsters. She has penned music, lyrics and scripts for original musical theatre works for children, and is the founder and director of the Notable Kids Arts Center in Denver. While collaborating with her husband and illustrator Peter Trimarco, Brenda has authored the award-winning It's Just So … children's book series because, as she likes to say, "no one ever told me I couldn't."
Peter Trimarco started his professional doodling career as an editorial cartoonist before turning to commercial art and designing packaging for both the film and music industries. Along the way, he also established himself on the business side of music as an executive producer and creative director on over 40 productions, with two going on to win Grammy nominations. While staying in the entertainment field, he published a trade magazine for the film industry and ultimately brought his creative juices and publishing expertise to the printed page for youngsters. Peter is a graduate of Lake Forest College, where he studied Literature and Fine Arts. In addition to designing album covers and book covers, he is the illustrator of Ella McBella In The Dark by Laura Pells, and the It's Just So … book series, which he co-created with his wife, Brenda Faatz.