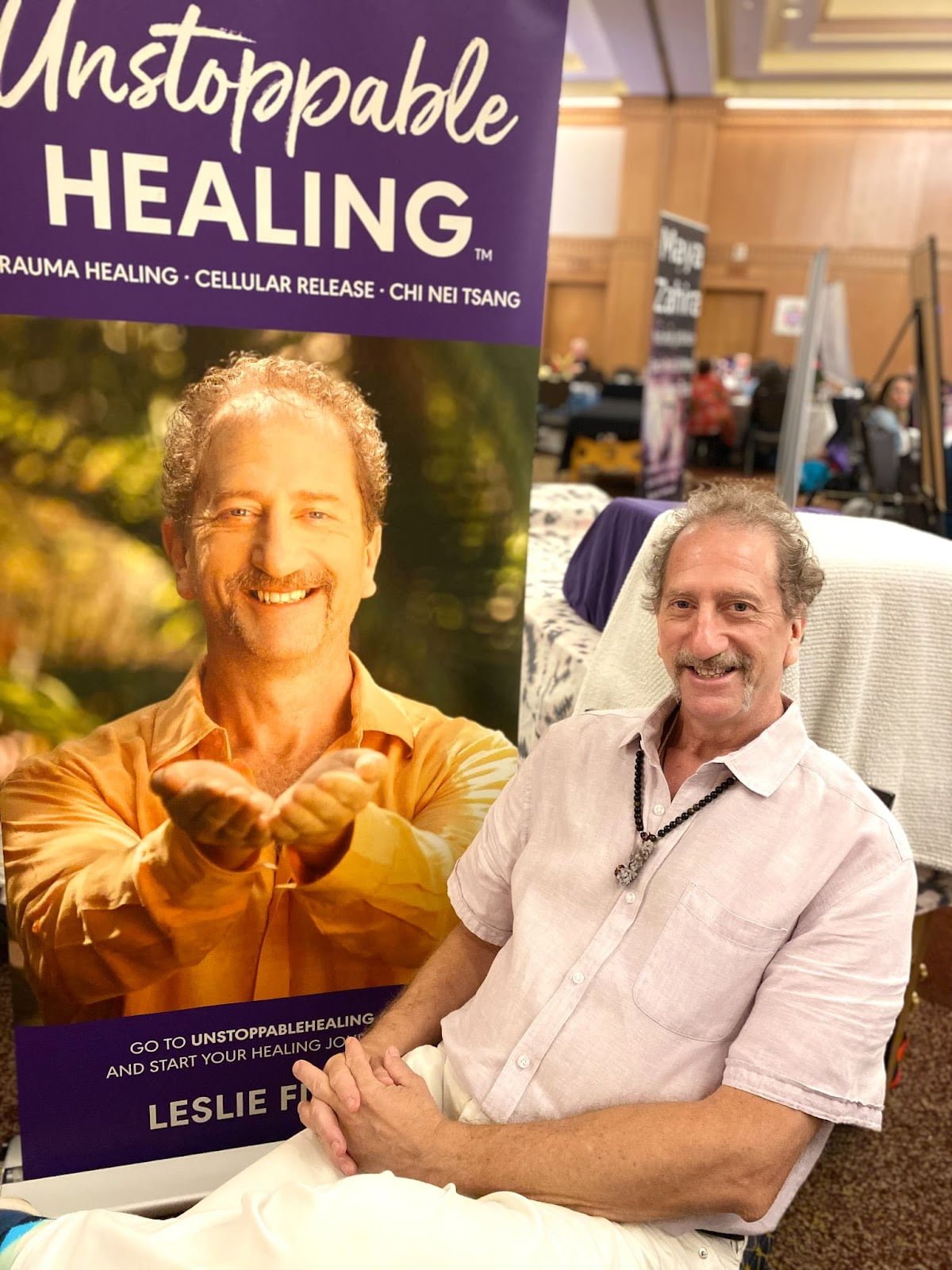 Awakening Starseeds Vol 3, Author Leslie Allyn Finkel Interview
HELLO, WELCOME TO WORLDAUTHORS.ORG! CONGRATS ON RELEASING YOUR LATEST COLLABORATIVE BOOK, AWAKENING STARSEEDS VO. 3, DREAMING INTO THE FUTURE. WE'D LOVE TO KNOW MORE ABOUT YOU AND YOUR WORK. PLEASE TELL US ABOUT YOUR CHAPTER IN AWAKENING STARSEEDS: VOL. 3:
Great day to you! My name is Leslie Allyn Finkel, and I wrote chapter 6 – Way Of The Starseed. Like so many of us, I grew up feeling different from everyone around me, family members, friends, classmates, and all people. In my chapter, I share examples of my most unique and vivid childhood dreams, life events, and experiences across time and space that powerfully define my true character and value system. As you read along, you go with me on a rather remarkable awakening journey of how I began to realize and understand that I am a Starseed.
WHAT DOES A STARSEED MEAN TO YOU?
Starseeds have chosen to incarnate here on Earth to fulfill their Soul Purpose of helping humanity and all living beings on our planet to evolve to higher levels of consciousness. Their first incarnations were elsewhere in the Universe before they arrived here on Earth. Being a Starseed is to realize that we are not alone in our Universe, let alone the Multiverse. We have many brothers and sisters in other star constellations. To know that from within your very own core is truly special.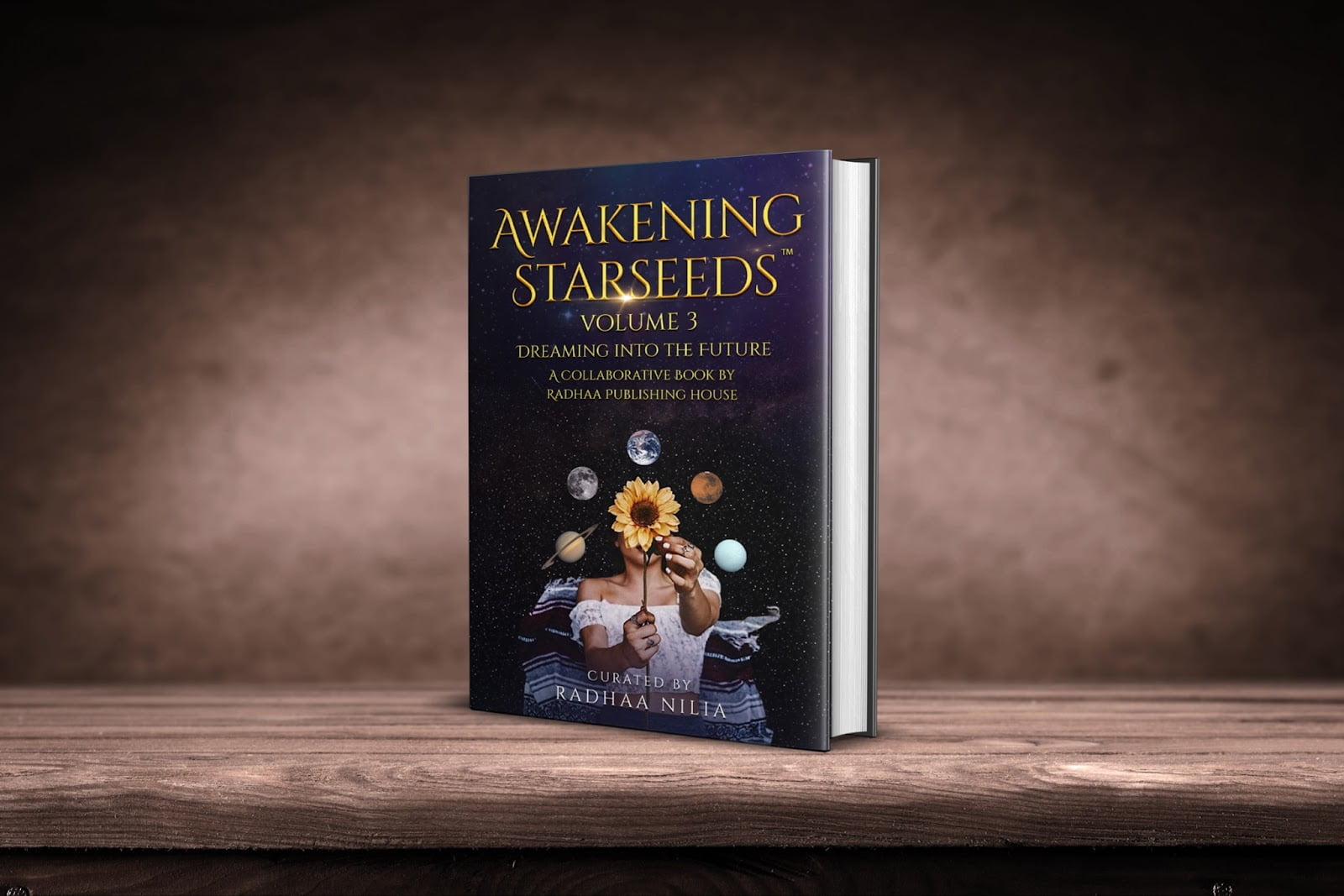 WHY DID YOU CHOOSE TO BE IN THIS BOOK?
What a great question! Exactly why I answered it right in my chapter, where I freely share fragments of my life, stories, memories, dreams, recollections, and feelings with the reader. My goal was to illustrate that we all have many puzzle pieces we need to sift through and carefully piece together for our Souls to become whole once again. The hardest part is these puzzle pieces aren't easily discernible, nor do they necessarily appear all at once. "Dreaming Into the Future" is about remembering where we came from and who and what we are so we can play our best part in shaping the future.
WHY DO YOU THINK THESE KINDS OF BOOKS ARE IMPORTANT AT THIS TIME?
I believe the Awakening Starseed book series can help multitudes of people better understand the uniqueness they bring to their world—our world. It is a miracle to have angels and guides gently help us navigate tough situations and hardships. In the same light, Starseeds lend their experiences to show others how to overcome those obstacles. That is a miracle too.
WHAT DO YOU THINK READERS CAN GET OUT OF THIS BOOK?
I see the Awakening Starseed book series as beacons of discovery for the readers. The individuals who will be drawn to them are looking for answers to questions deep inside their beings. Thus these books provide a stepping stone for self-discovery and guidance for the readers to find in themselves. I describe this self-discovery journey in my chapter as "The Way Of The Starseed."
YOU WERE ALSO IN ENERGY HEALING & SOUL MEDICINE EARLIER THIS YEAR?
*WHAT WAS YOUR CHAPTER ABOUT? ( ONLY FOR THOSE IN THE PREVIOUS BOOK)
Yes, I was an author of the Energy Healing & Soul Medicine book released earlier this year. It was an honor to share the spotlight with other incredible healers. For me, it was the perfect opportunity to bring to life the healing miracles of Chi Nei Tsang and Unstoppable Healing™, which is my own healing modality.
I wrote about my unexpected health crisis and subsequent awakening that led to my becoming a passionate, hands-on energy healer. I shared about my clients' healing miracles, how they positively affected their loved ones, and even the Morphogenetic Field.
WHAT DO YOU LIKE ABOUT WORKING WITH RADHAA PUBLISHING HOUSE?
I love working with Radhaa Publishing House. They have created a comprehensive process for authors to successfully bring their stories, ideas, and actions to light for the betterment of humanity. They turned their vision of nurturing the best possible future into a global movement in which authors and readers can actively participate. You can find them at www.RadhaaPublishingHouse.com.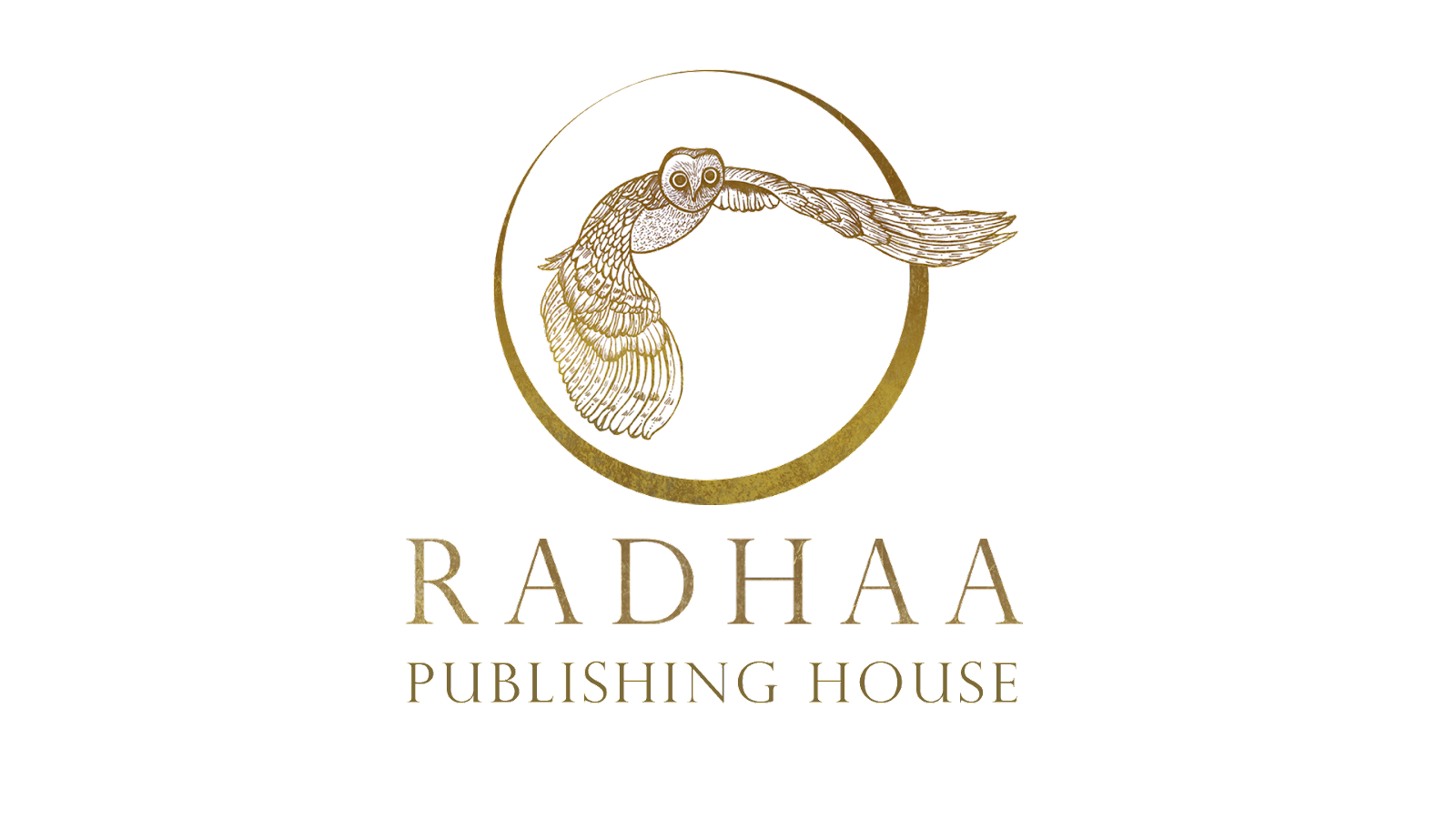 HOW CAN PEOPLE FIND YOU AND WORK WITH YOU IN YOUR PRACTICE?
I am blessed to be a Chi Nei Tsang Healer—a rare thousands-year-old Taoist healing modality that was almost lost and forgotten. In my own Unstoppable Healing practice, I combine Chi Nei Tsang with Energy Medicine, Thai Chi Body Movement, and my innate Starseed Wisdom.
I take my clients on a subconscious journey into their bodies so they can permanently release trauma and pain that they may have carried all their lives. We get right to the root of where their emotional and physical issues hide so that they can process and toss them away forever. No drugs. No talk therapy. No side effects.
Unstoppable Healing addresses the following concerns:
Feeling under constant stress, anxious, worried, sad, angry, depressed, or having trouble sleeping
Suffering from trauma, emotional grief, PTSD, panic attacks, or unresolved issues
Enduring chronic pain, fatigue, migraines, sciatica, joint pain, bloating, or constipation
I'm also incorporating frequency-based healing technologies to promote better wellness. These services allow me to work with people from all over the world. I invite you to reach out to me at: UnstoppableHealing.com
ARE YOU WORKING ON ANYTHING AT THE PRESENT YOU WOULD LIKE TO SHARE WITH YOUR READERS?
I'm excited to share that I've started working with frequency-based technologies to neutralize harmful e-smog and Electromagnetic Field pollution at your home, workplace, or while you're on the go. These compounding levels of e-smog are a rapidly growing problem that we need to address in our everyday lives if we want to maintain vibrancy and vitality: physically, mentally, and emotionally. Just because we can't see them doesn't mean they're not affecting us in extremely dangerous ways.  I invite you to learn more about these patented pioneering technologies from Switzerland and Germany. 
Please get in touch with me at: Centropix.us/UnstoppableHealing.
In addition to Centropix, I love working with A.O. Scan technology from Solex Global. The A.O. Scan provides a cost-effective way to collect relevant health information about my clients so they can make life-altering decisions regarding their health and well-being. It performs a comprehensive analysis of their body systems, vitals, and emotional state. It then creates an extensive report showing you what is functioning properly or is being affected by inflammation in your body. 
With the A.O. Scan, I help my clients determine which of the 120,000 plus frequencies in their bodies are out of balance. It delivers emotionally balancing frequencies embedded into unique, customized harmonic music to guide your body back into homeostasis. You can learn more about A.O. 
Scan technology at: Shop.SolexNation.com/UHFrequency.
Leslie Allyn Finkel is on a mission to free people from their traumas, pains, and everyday stresses so they can thrive and enjoy life to their fullest. He is the Founder of Unstoppable Healing™, where he leads clients to profound life and health changes using an ancient Taoist healing science called Chi Nei Tsang.
Leslie is passionate about helping people heal holistically from the inside out. His clients report astounding results, including relieving chronic pain from accidents and physical injuries, releasing emotional traumas and anxieties, or eliminating digestive and hormonal issues.
Leslie enjoyed a 31-year career in Information Technology. He devoted 26 years to the City of Phoenix Police, where he proudly administered all mission-critical systems, including the 911 Emergency System.
He has a Bachelor in Mathematics and Computer Science from Tulane University and 25 combined years studying Chi Nei Tsang, Tai Chi, and Martial Arts. He is a co-author of the Amazon-Bestseller book Energy Healing & Soul Medicine: Stories of Healing & Miracles.
Learn more at UnstoppableHealing.com