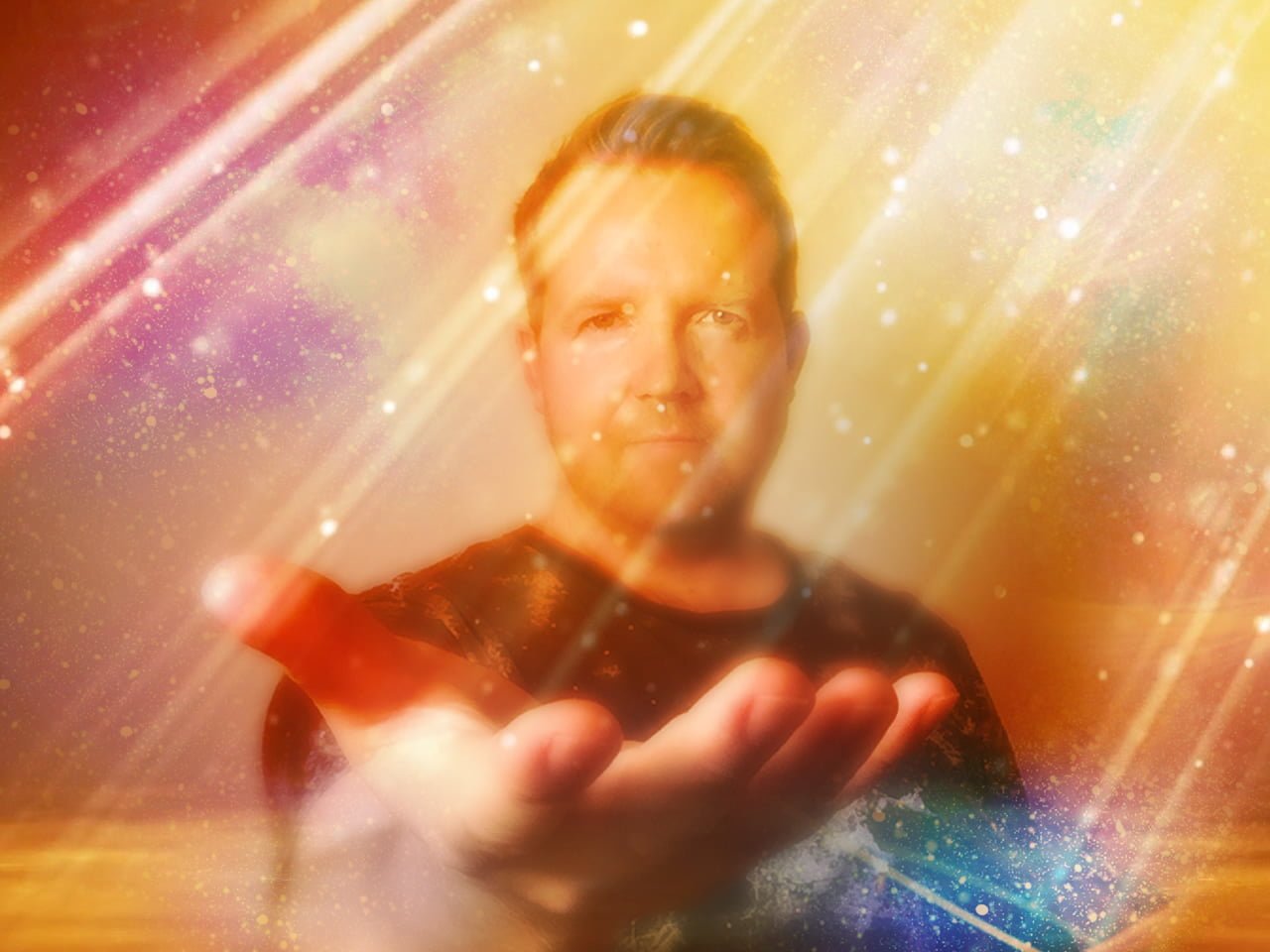 Awakening Starseeds: Vol. 3, Author Hjalti Kristinsson Interview
HELLO AUTHOR HJALTI KRISTINSSON, WELCOME TO WORLDAUTHORS.ORG! CONGRATS ON RELEASING YOUR LATEST COLLABORATIVE BOOK, AWAKENING STARSEEDS VO. 3, DREAMING INTO THE FUTURE. WE'D LOVE TO KNOW MORE ABOUT YOU AND YOUR WORK. PLEASE TELL US ABOUT YOURSELF (AND YOUR WORK):
Yes, I'm happy too, and thank you for creating this wonderful platform to make it so much easier for people like me to shine our light on a bigger part of the world and reach more people who resonate with our passion. 
I've been working with energy for most of my life. When I was young, I always felt there was something more than what I could see, something more than what I could touch, smell, hear, and know. Still, as many of us in the beginning, we are not so much aware of the energy within us and energy affecting us from our surroundings (other people, nature, etc.) in our early living years, and for many, even not until later adulthood.
When I was about 13, I realized I was studying the behavioral patterns of my classmates (probably to become better at self-survival while being bullied), but it became quite easy for me to predict what some of my "mates" actions during each day, how they moved, how they reacted to certain things, etc. Stepping on my toes was usually impossible for them since I knew what they were aiming at.
Seeing the Star Wars movies was like gasoline on my fire of motivation when seeing an outside source inviting the awareness of energy flowing around us. However, these are "just" science fiction movies (and for many just that, for many others, so much more – you know who you are) it created the much-needed sparkles of inspiring confirmation that what I was feeling and sensing, blindly, was possibly also felt and sensed by others, I was not alone in feeling things like that. Instead of just watching an enlightening story, it was much more like remembering what always was so obvious, as an innate part of my reality, although so strange that it wasn't in this life. 
I became a seeker of memory, reading books and courses about spirituality, healing methods, meditation, psychic abilities, etc. When doing a summer job between my college years, some guys at work often tried to prank each other, but whenever they tried to sneak up behind me, they never succeeded since I always felt them coming. Shortly after college, I was already practicing automatic writing and painting aura pictures of people around me, reading more into the feeling of each color, the combination, and patterns, and how they connected to what was going on in the person's life. 
With some challenging situations at work, I finally discovered how deeply I was feeling other people's energy and how it affected me quite much (usually negatively). That way, my inner spectrum of feelings and awareness became more mindfully visual, and I learned how energy was interacting within me, from and between others, nature, and various places. It made sense to me. And with that, my adventure truly began on the road of more and more discoveries in deeper self-awareness, healing, meditation, hypnosis, and a plethora of spirituality-related subjects. 
While I dove into my work life in multimedia and the technical world of the internet, I also became a massage therapist as a way to work with energies in and around people, to create seeds of enlightenment at appropriate moments, and help people discover a deeper connection with themselves (usually by creating alpha/theta-level based relaxation while in massage and energy treatment). Eventually, I began to migrate my energy work into direct conversation, which I discovered was possible when I learned and began to practice coaching (both present and distant). Overall, it is always really about doing the same thing. To be connected to your heart, inner balance, and trust, and to find and connect the dots for the people I work with. To help people realize and allow their system to balance itself, heal itself, and ignite a new awareness. You have it too! Everyone has the key to their kingdom.
I recently moved with my family from Iceland (our home country) to Spain, where I keep doing my double-life work to help people and businesses worldwide with online visibility (websites, etc.) and online promotion methods. In my energy-based work, where I offer online coaching and various training programs online. Both sides serve the same purpose, to help people discover themselves and shine their light on the world. 
PLEASE TELL US ABOUT YOUR CHAPTER IN AWAKENING STARSEEDS: VOL. 3:
The writing that came through is about how I discovered myself as a deeply sensing empath, dealing with all kinds of challenges, but how I eventually turned those challenges into lessons and then into skills that serve me well today and have made it possible for me to help many other people in their journey of challenges and self-discovery. The chapter might be especially useful for other empaths who are still finding their way to a balanced life and learning how to understand their innate abilities.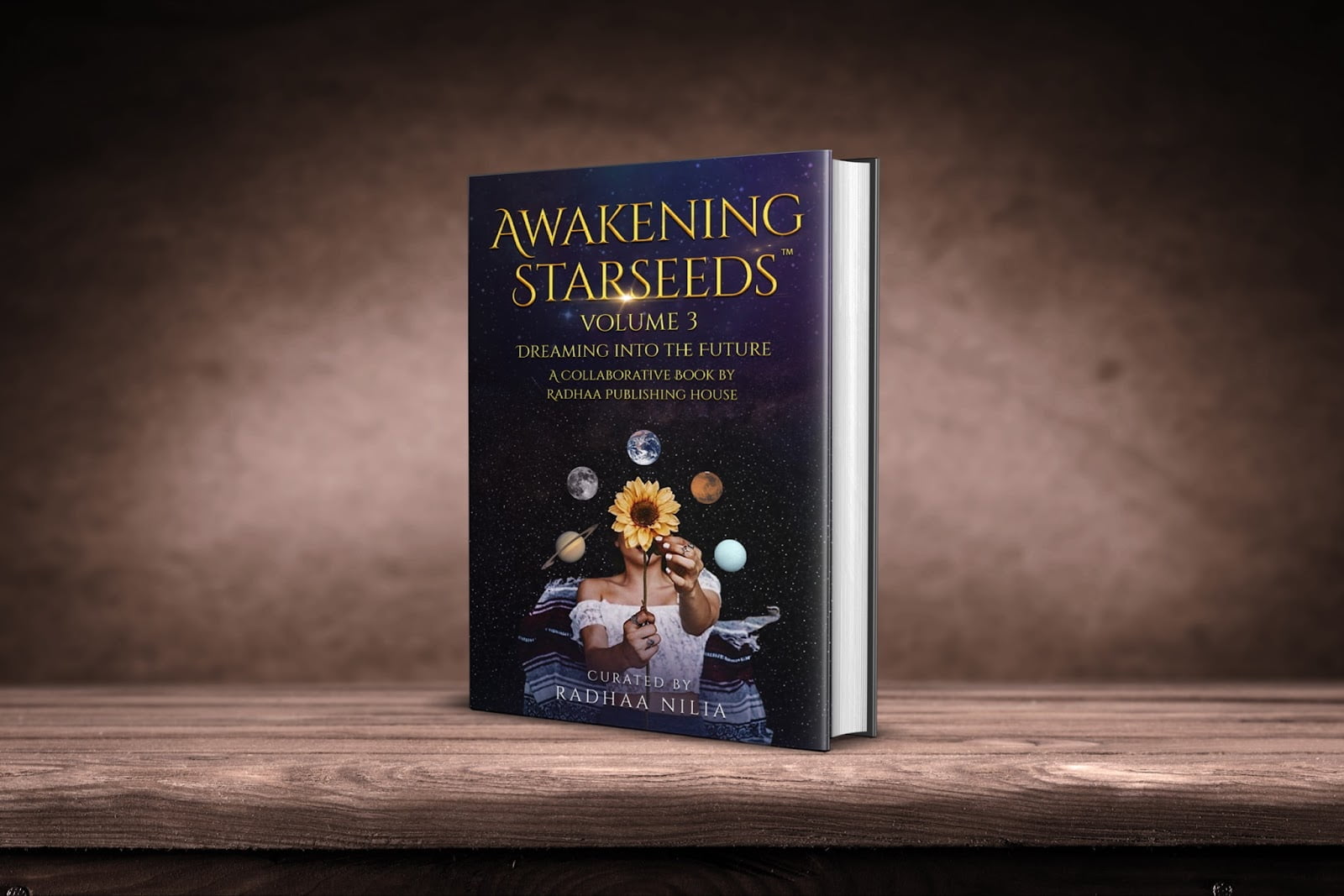 WHAT DOES A STARSEED MEAN TO YOU?
You are here in this life and on earth, and you feel like you belong elsewhere. You are super sensitive and deeply missing so much of what is so natural for you to have as a part of your daily life but don't. The world around you seems in constant battle and imbalance, something you don't understand the meaning of since you know everyone is truly part of the same source deep inside. Most people around you don't vibe with you, don't understand you, don't appreciate you, don't realize who they are themselves, and seem to be so quick to jump into something fear-related. You frequently look to the stars and feel your deep connection to them (or one or a few in particular) and can't wait to jump on a starship and go for a ride. 
WHY DID YOU CHOOSE TO BE IN THIS BOOK?
It was finally time! While I've been dedicating myself to working with energies, various senses, self-awareness, and doing my best to spread connections of lightful balance and various seeds of enlightenment, I've felt the rising volume of knocking on my door to allow things to go to the next level. I've felt a whole book (well, a set of books) coming soon for delivery. This chapter was a stepping stone for me to begin on this exciting route and prove to myself that I could do something like that. And it was much easier than I had imagined it to be. I sat in front of my computer, closed my eyes, breathed, trusted, and began writing… still with eyes closed, with trust in my heart, and done about an hour later. And yes, I gave it another hour a few days later to review it again, fix some spelling errors, and adapt the final words, but that's it. And I can't wait to continue 😉
WHY DO YOU THINK THESE KINDS OF BOOKS ARE IMPORTANT AT THIS TIME?
The world is waking up more and more every day. People are becoming more aware that there are possibly more things out there (and here) than what meets the eye. And among the majority, there are those people who are even much more deeply connected to sensing things that are not approved yet as being "normal" by the majority. Many of those extra sensitive people need extra support to find and feel the strength to help them function better in various situations, especially when their environment is not supportive of their uniqueness. 
WHAT CAN READERS GET OUT OF THIS BOOK?
Although everyone is on their journey through life, being able to learn about others who are possibly walking a similar path or doing something that inspires the reader to apply something new to their own life, or in a different way, to help them discover something they have already, and how to make good use of it in their life.
WHAT DO YOU LIKE ABOUT WORKING WITH RADHAA PUBLISHING HOUSE?
They have been wonderful. Since this is new territory for me, their clear guidance and support have meant so much to me and given me a deeper perspective on publishing a book and what comes along with it. I highly recommend their professional services to anyone looking for a way to bring their light to the world. 
HOW CAN PEOPLE FIND YOU AND WORK WITH YOU IN YOUR PRACTICE?
With the new chapter in my life (literally) and recent migration to Spain, I'm in the middle of recreating my online presence/website. Still, I will be using www.hjaltikristinsson.com as my main website, with my blogs, announcements, services, and training programs. I can be reached at hjalti@ljoseind.is and telephone/Whatsapp +354 898 8881. Everyone who feels themself resonating with something I work with is welcome to connect with me online and book an online zoom session with me, and together, we will see where things go – and light up 😉
ARE YOU WORKING ON ANYTHING YOU WOULD LIKE TO SHARE WITH YOUR READERS?
I am just about to formally launch my new online training program, specifically created for empaths, those who feel things deeply and could use help in becoming stronger in their energy, how to cope better with the energy around us, and how to deal with negative energy, how to create a reliable connection with your inner balance and so much more. I created this as a practical tool to use in everyday life, especially for empaths, to function better, stronger, more confident, and balanced. The program is delivered through a new app I'm launching soon, which is already available on every smartphone and web browser. The program/app also includes various audio meditations, soundscapes, and mind training, available for you to use whenever and wherever you want. You can get some parts of the app for free already. Available now at hjaltikristinsson.com.
BIO: From a young age, Hjalti has always been an eager student of self-development, healing & consciousness, and technically inclined. Starting early to practice intuition, meditation, and various healing methods, Hjalti became a licensed massage therapist. He mixed deep relaxation with various energy works, helping people discover new connections to themselves. In 2004 Hjalti became a Silva UltraMind ESP instructor, offering events assisting people in discovering more of their own mind's potential. As an ever-learning student, Hjalti also studied and practiced various meditations and spiritual consciousness, licensed hypnotherapy, and QHHT. It further led Hjalti to become a certified ICF Coach, which he combined with his intuitive approach to ignite a deeper connection for people within themselves. Hjalti offers personal sessions, lectures, and seminars and is currently publishing online programs focused on improving people's lives with higher awareness and meditation, with a special focus on empaths and energy workers. Hjalti's home country is Iceland, but in 2020 he moved with his family to Spain, where they currently live, and Hjalti keeps on doing his services globally via the internet.Hjalti F. Kristinsson (aka Kris) +354 898 8881 (CET)
Email: hjalti@ljoseind.is
Website: hjaltikristinsson.com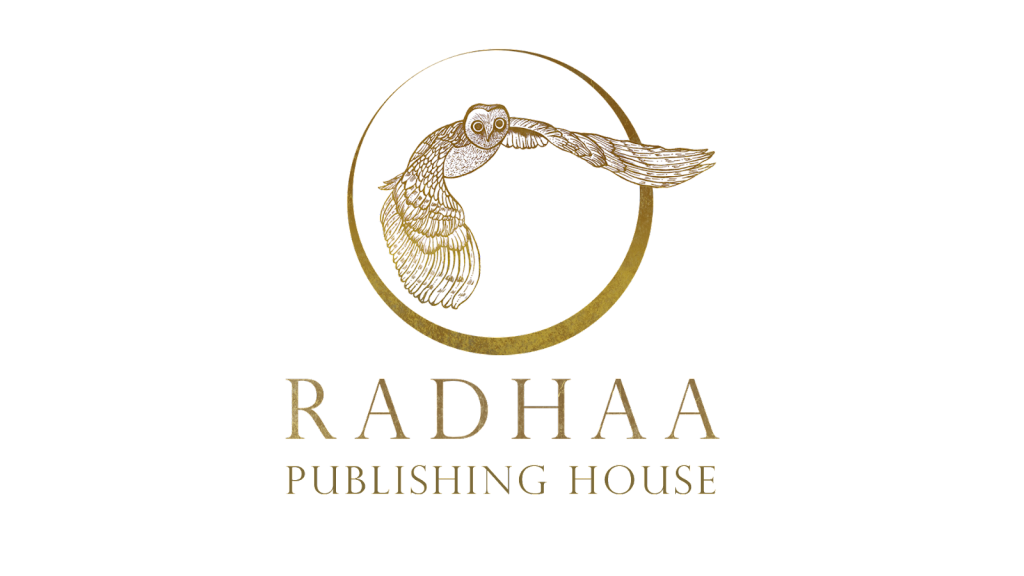 To become an author in Radhaa Publishing House, you can visit the Website and Linktr.
You can know about the upcoming books here.