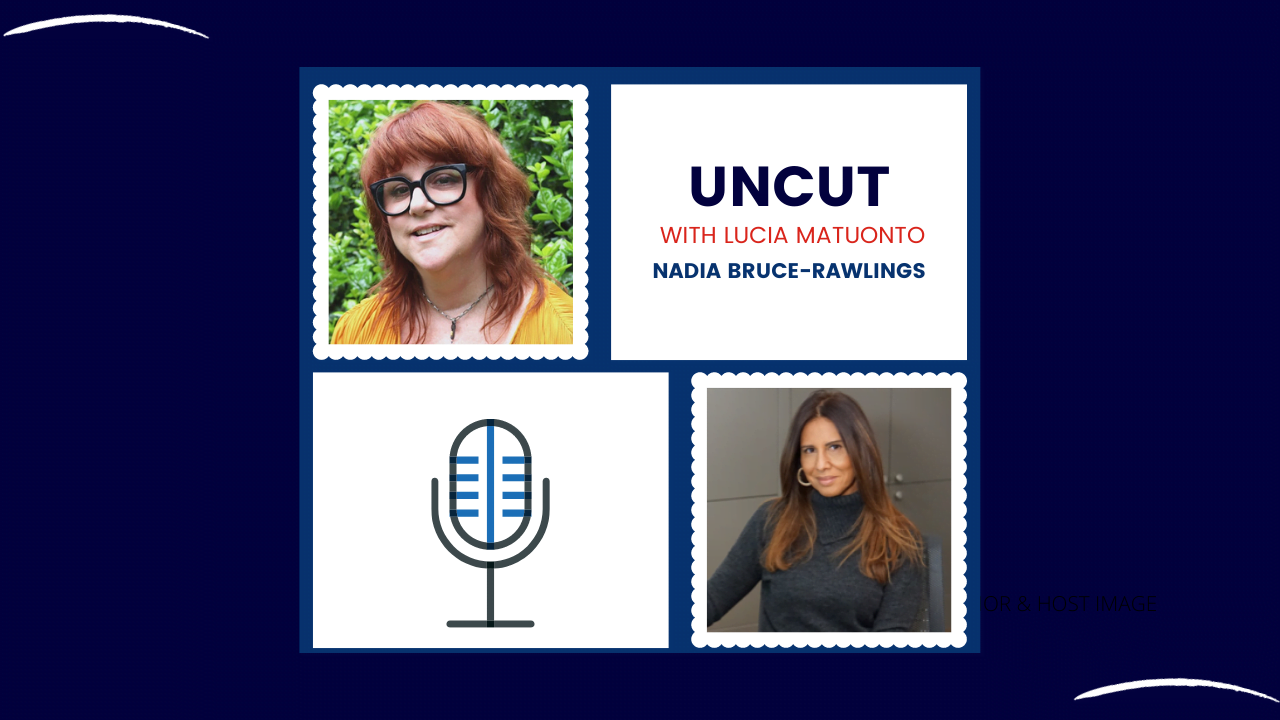 Author Nadia Bruce-Rawlings Interview
Author Nadia Bruce-Rawlings uses grains of her once gritty life to infuse her stories with cathartic realism. She grew up traveling the world and living in various countries before settling in Los Angeles, where she began a long career in the film industry.
In recovery since 1998 from drugs, alcohol, and an abusive upbringing, she and her husband have settled into the Nashville area, where she writes by the lake when she can escape their six kids and dog.
nadia bruce-rawlings' stories "Fire" and "Scars" were both finalists in Glimmer Train's writing contests. Her anthology SCARS was published in 2014 by Punk Hostage Press, followed in 2020 with her anthology DRIVING IN THE RAIN. Her story, "Peace Accord," was featured in the Spring 2018 edition of Bluestem Magazine.
In 2017, she co-wrote a song with fellow author, Lois Berg, for feature in "Battered But Not Broken" — a theatrical event they created and in which they also starred. Debuting at The Darkhorse Theatre, the show served as a fundraiser for battered women and earned notable recognition as a Critic's Pick in the Nashville Scene.
To know more about Author Nadia Bruce-Rawlings visit: www.nadiabrucerawlings.com and don't forget to follow her on Instagram @nadiabrucerawlings