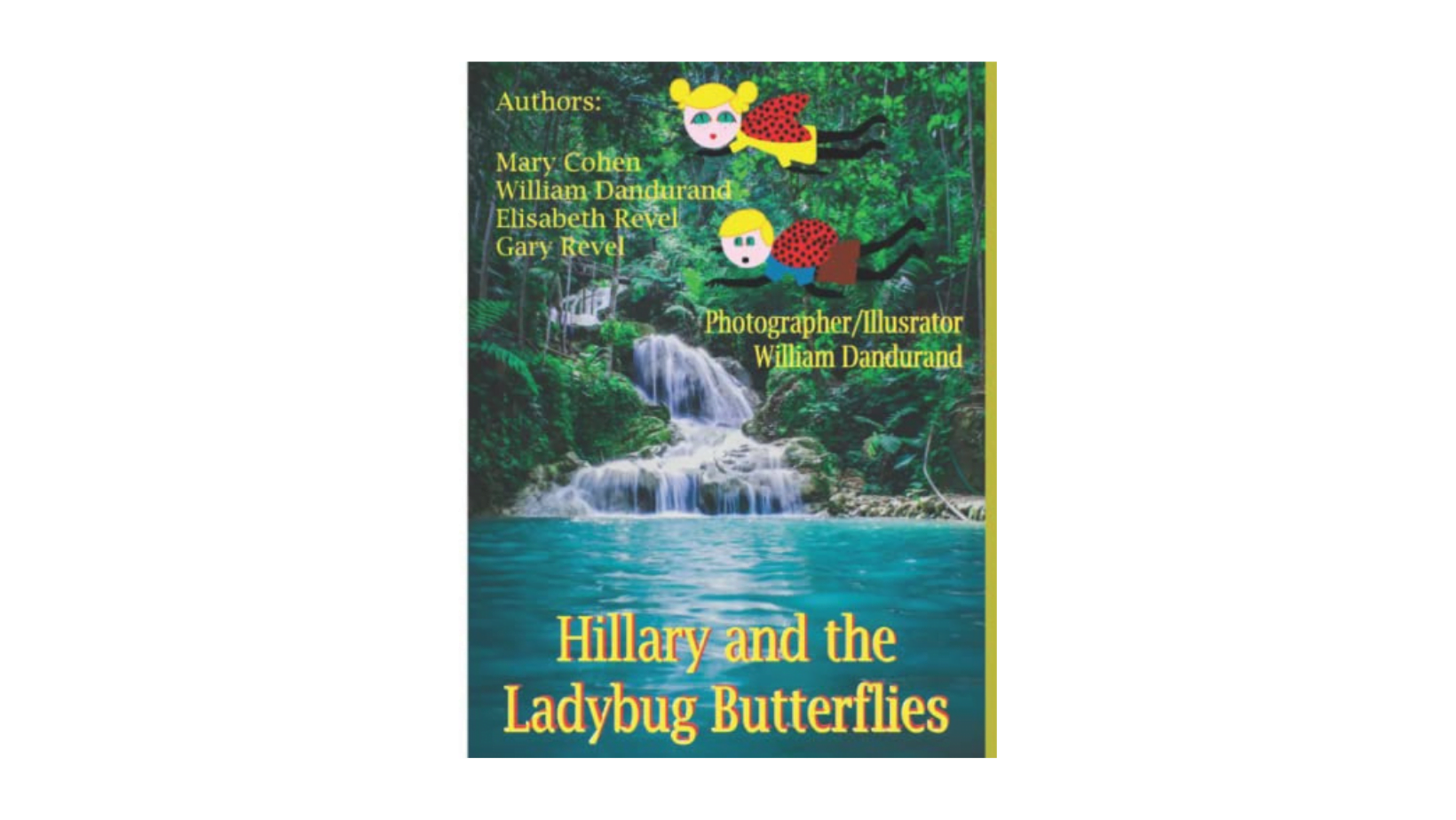 An Irresistible Tale for Little Lovers of Ladybugs and Butterflies
When a curious ladybug named Hillary sees two "ladybugs" with unusually large and beautiful wings, she tries her best to follow them but is unable to keep up. She races toward the palace to tell the king. Has she just spotted two of the mythical "Ladybug Butterflies"?
In Hillary and the Ladybug Butterflies: Mixed Media, the 18th book in the Adventures of Hillary the Little Ladybug series, Hillary and Tiny Tim embark on a risky adventure to the Ladybug Butterflies mountain, hoping to uncover the truth about the rarely seen creatures that seem to be more mythical than real.
Upon their arrival at Ladybug Butterflies mountain, Hillary and Tiny Tim find themselves in a cave — the home of the cocoons of the Ladybug Butterflies.
The intrepid explorers also find the journal of Sir Wellington, who disappeared years ago when he too was searching for the truth. After Hillary and Tiny Tim are captured and put in the prison, they find Sir Wellington is still alive! It will take a lot of courage to convince the Queen Ladybug Butterfly to release them so they can fly home. This story takes readers through the challenges and frustrations as the three of them try to find the key to the Queen's heart.
Hillary and the Ladybug Butterflies, from the creative team of William Dandurand (whose grandfather, Ray Lowe, worked for Disney); authors Mary Cohen and Elisabeth Revel; illustrator Gary Revel Jr.; and author and publisher Gary Revel, features confident female characters and plenty of nature-inspired nuggets of wisdom to both entertain and inform young readers and budding entomologists.
The Adventures of Hillary the Little Ladybug series is in development at Jongleur Pictures LLC for the making of an animated series to be produced by Jeff Olm, who has been on the team of many top grossing films over the last 20 years, including Titanic, The Revenant, Shrek Forever After, Kung Fu Panda, Madagascar 3: Europe's Most Wanted, Avengers: Age of Ultron and many more.
The Adventures of Hillary the Little Ladybug: Mixed Media is the first book in the Adventures of Hillary the Little Ladybug series and is a fundraiser edition for Mother Nature Festival Live Inc. For more about how this book is helping to stop global warming, go to the website https://mothernaturefestival.live.