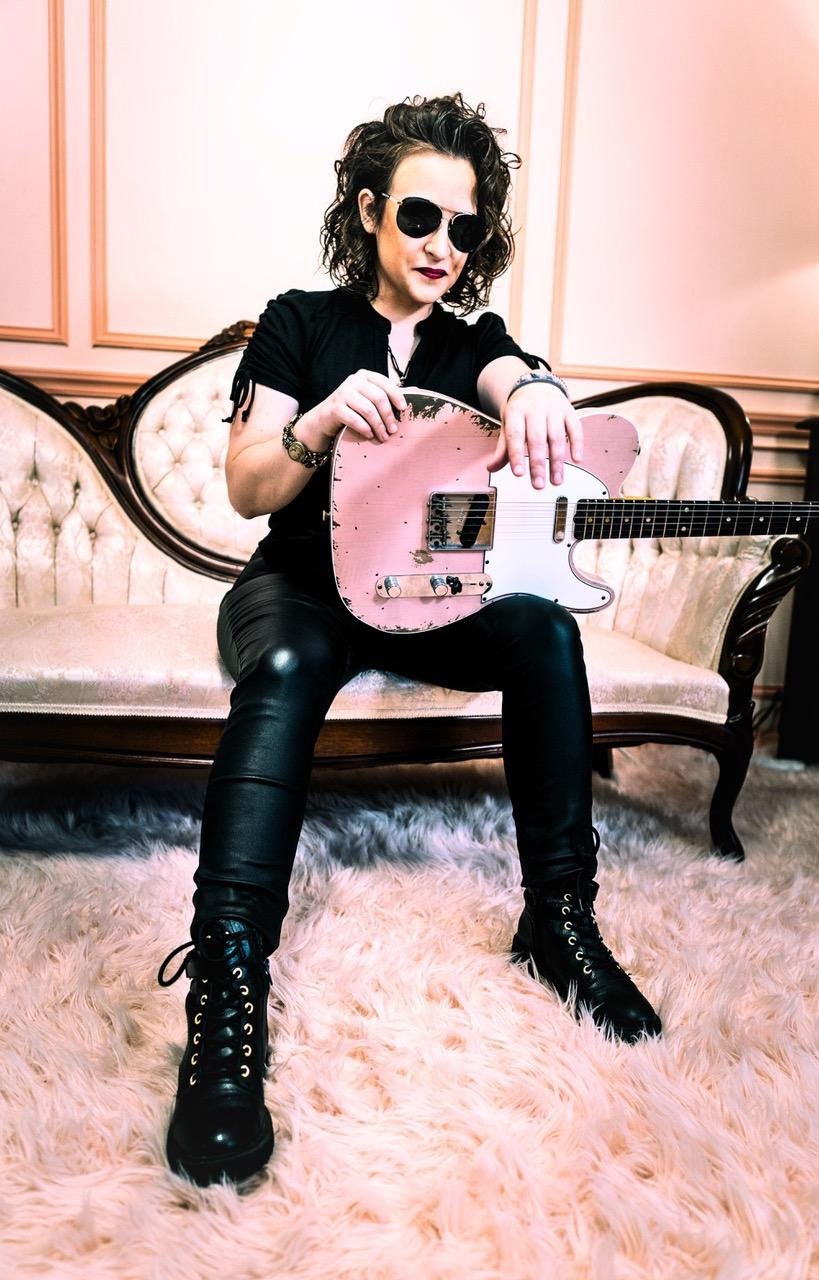 The Voice Sensation Jordan Rainer: A Multifaceted Artist and Songwriter
Fire spittin' country artist and quadruple threat Jordan Rainer picks TEAM REBA on this season of The Voice. Dubbed by her fans as the woman in black, Jordan Rainer's blind audition performance of Reba McEntire's hit Fancy knocked the socks off the coaches with her authentic and true sound, thus receiving a four-chair turn which landed her a spot on Team Reba. 
"I'd love to be your coach" said country superstar Reba McEntire who joins coaches Gwen Stefani, John Legend, and Niall Horan for this season of The Voice. "When we turned, it all matched up, said Niall Horan. "The energy in your vocal to the energy in the performance. The sunglasses, the hat…you are definitely a country star." John Legend sang her praises by saying "I heard an exceptional vocalist on this stage…you're a real deal singer with a great range, great charisma, great stage presence. Any of us would be lucky to work with you."
"I am still in shock, overwhelmed and so excited to get the opportunity to not only try out, but get a 4-chair turn," says Rainer. "The amazing feedback I got from all the coaches reassured me that I'm definitely on the right track and wow, to get this response from my idol Reba McEntire was incredible. To be on her team is a dream come true. Let's keep this going and I can't wait to share all the tricks I have up my sleeve for y'all."
Already with a reputation as one of the hardest working women in the business, Rainer is an artist, songwriter, producer and guitarist who continues to make impressions in the music industry as well as on social media. She has completed several tours, including performing all around the Texas market, took home the highly coveted trophy earlier this year for New Female Vocalist of the Year at the Texas Country Music Awards as well as the New Faces of Texas Country Music Award. She has released numerous singles including a Top 20 radio hit You Made A Rock, whom she teamed up with Texas Red-Dirt artist Shayne Porter. Her hit Damn Sandwich peaked Top 15, while her current rock edge country song Straight Shot is in the Top 20. As a songwriter, she has written for other artists including Sundance Head's #1 Texas hit Three People, as well as his title track for his previous album Stained Glass and Neon, and currently, some of her songs are on hold by major recording artists.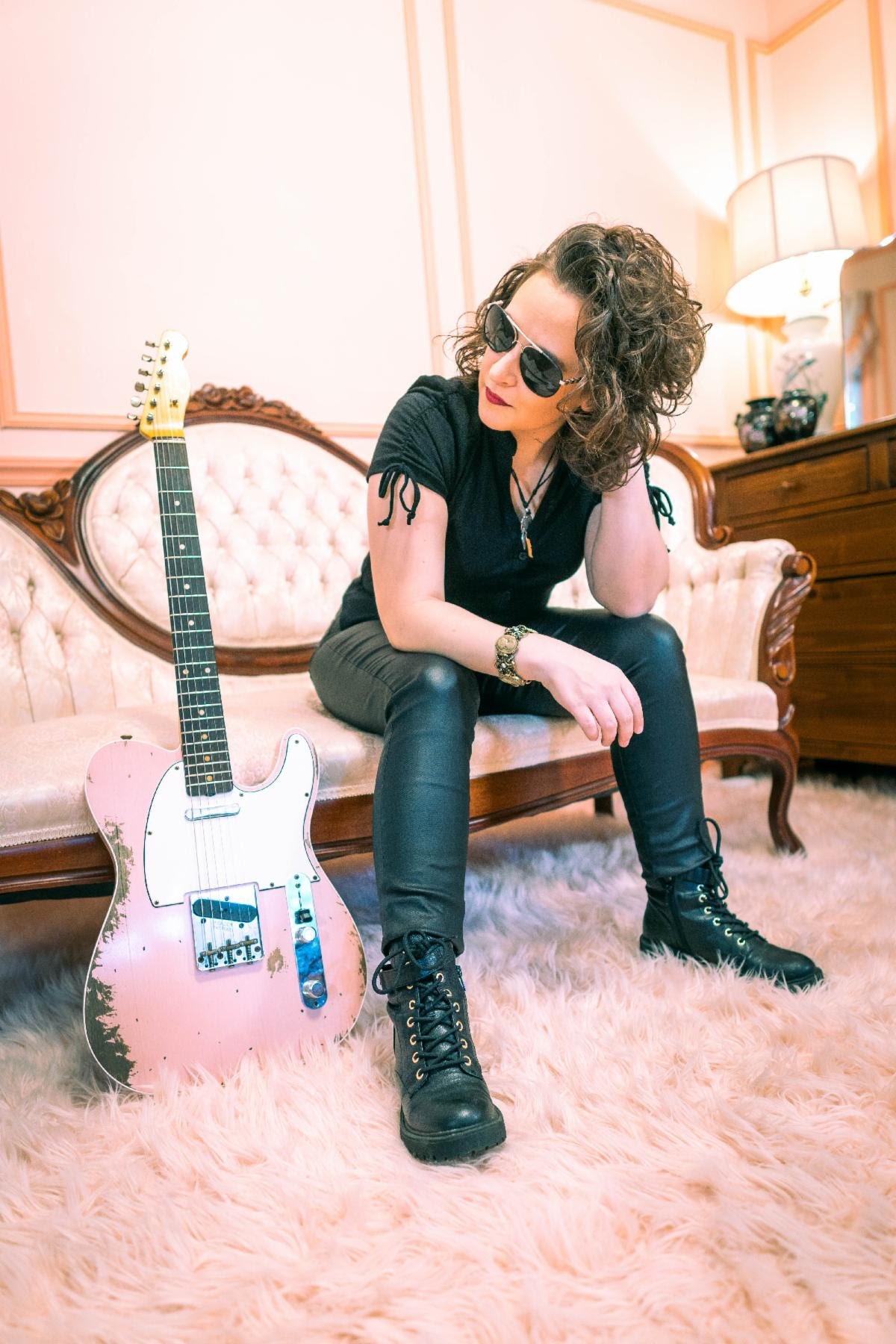 With well over half a million followers just on TikTok, Rainer is reaching new fans daily with her music as well as her storytelling clips, which landed her with numerous Newsweek pieces as well as a nationalized televised appearance earlier this year on the Tamron Hall show, discussing women's intuition and her brush with abduction.
Be sure to keep watching Jordan Rainer on Season 24 of The Voice which airs Mondays and Tuesdays at 8/7c on NBC and streaming on Peacock TV.
Jordan Rainer "The Straight Shot" Tour:
OCT 6 – Dosey Doe "Breakfast, BBQ and Whiskey Bar" / The Woodlands, TX (Shayne Porter opener)
OCT 7 – Dosey Doe "The Big Barn" / The Woodlands, TX (opening for John Conlee) 
OCT 11 – Club Rodeo / Wichita, KS
OCT 12 – The Mollie on RT 66 / Galena, KS 
OCT 13 & 15 – Venue on Main / Belleville, MO
OCT 19 – The Dugout Warrenton / Round Top, TX
OCT 20 – Los Trece Saloon/ Early, TX
NOV 18 – Potosi Live / Abilene, TX (opening for the Sundance Head)
About Jordan Rainer: Dubbed as country music's woman in black, Jordan Rainer is catching fire with audiences of all ages, backgrounds and musical tastes. With almost a quarter of a million streams just on Spotify, Jordan has received critically-acclaimed praise in numerous print and TV placements including a national televised appearance on Tamron Hall, a CMT video premiere, national and international airplay in Australia, Europe, Ireland, London, Switzerland, and the U.K, and more.
Born in Atoka, OK and raised in Whitewright, TX, Jordan pulls her audiences in and has a knack for turning loud bars into a private showcase. Much like her music, her performance is an art form of its own. She wins crowds over with the energy and spunk she exudes while playing. She turns strangers into fans, and fans into an extension of her family, building an intimately connected and established base that will show up wherever she plays. With her witty lyrics, masterful guitar playing and unique voice, she has been embraced as a peer by respected artists and songwriters such as Dean Dillon (George Strait-The Chair, Marina Del Rey). With her intricate lyrics, masterful guitar playing and commanding voice, she is showcasing an artistic vision and becoming one of country music's keenest working storytellers, bringing honesty and raw intimate talent back into this genre.
For more information, visit her website jordanrainerofficial.com and become a part of the Spitfire Nation. Follow her on Facebook @Jordan Rainer, Instagram @thejordanrainer, TikTok, and YouTube @JordanRainer