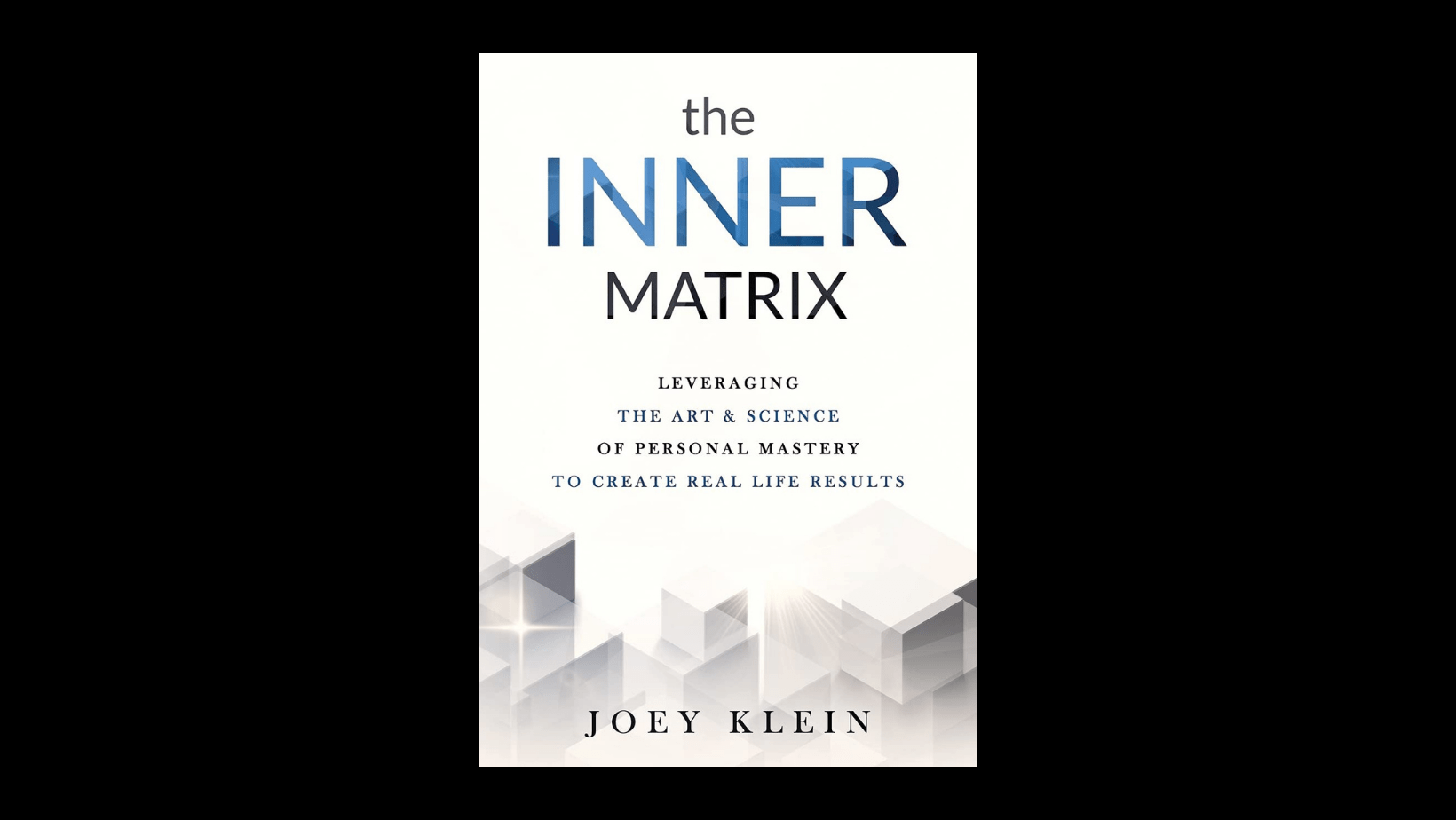 The Inner Matrix: A Mind-Science Fusion for Those Who Want More Out of Life
Do you feel as if you've professionally or personally plateaued? Are you plagued by stress or anxiety? Are you searching for greater meaning and purpose?
For more than 20 years, author and Inner Matrix Systems founder Joey Klein has studied a range of healing modalities, from psychology and neuroscience to martial arts and mediation. He synthesized effective elements from multiple disciplines into a single approach that he says can help others train their thoughts and feelings to discontinue destructive patterns, engage their formidable internal resources and create powerful visions for their lives.
"Each of us has our own Inner Matrix, which consists of our emotions, thought strategies and nervous system, that drives our actions, behavior, and ultimately creates our experience of life," Klein said.
He shares his techniques and practical exercises in his new book, The Inner Matrix: Leveraging the Art & Science of Personal Mastery to Create Real Life Results.
Aimed primarily at high level executives, entrepreneurs and business leaders, The Inner Matrix contains insights of value to anyone looking to make positive changes in their lives, including:
– A simple, practical approach to managing your emotions, thought strategies and nervous system to channel success;
– Ways to develop fulfillment, peace and inspiration;
– How to create the neurological alignment needed to achieve any desired outcome;
– Methods for designing a rich and meaningful life;
– Case studies, scientific references, expert insights;
– And much more.
Ultimately, The Inner Matrix is a comprehensive guide for realigning your emotional, mental and physical states to support the achievement of your most important personal and professional goals.
"When you master your internal state, you master your world," Klein said. "It is just that simple."
About the Author
Joey Klein is the founder and CEO of Inner Matrix Systems, a personal mastery training system for high achievers. He has been interviewed by Self Magazine, INC.com, Yahoo Finance and NBC. Klein has coached leaders from some of the world's top companies, including IBM, Coca Cola and the World Health Organization.
For more information, please visit innermatrixsystems.com