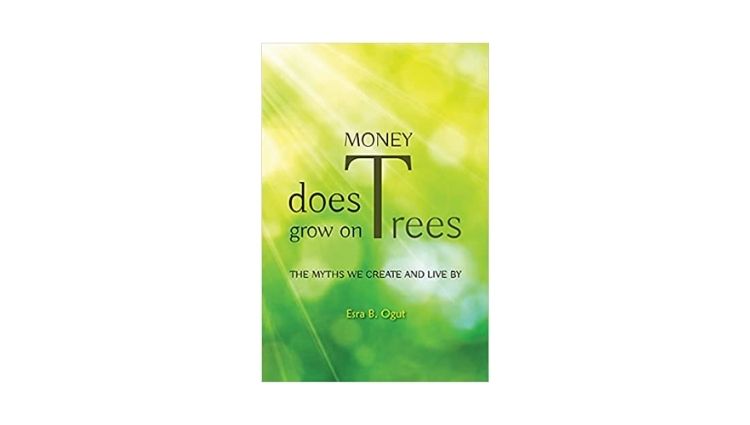 Shoe Salesgirl Turned Millionaire Shares Her Secrets on How to Find Money Growing on 'Trees'
Once there was a hard-working shoe salesgirl who, in her own words, "despised money" and all that it represented. Not exactly the backstory you might expect from someone who became a millionaire and now wants to help you do the same. But Esra Banguoglu Ogut is now convinced that the only things standing in our way are our own self-created limitations. She spells it all out in her new book, Money Does Grow on Trees: The Myths We Create and Live By.
"It is kind of ironic that what limited me and what I despised the most, money, ended up being my access point to realizing how powerful each of us are in creating our own realities," Ogut writes. "We are like mini-gods in action all the time, whether we realize it or not."
She awakened to her own power to create prosperity when she finally realized that she was unconsciously going out of her way to limit it. At that moment, it dawned on her that abundance is a matter of choice for each of us. People choose it or reject it based on what they have come to believe about money.
Ogut is part of a new generation of prosperity leaders. Her unique approach to manifesting abundance and dismantling self-imposed limitations travels to the core of who we are and why we make the choices we do.
In this book you will find stories — both successes and failures — from her life and many other examples from clients she worked with over a decade.
She encourages us to take responsibility for having created our own limitations, which is the first bridge to finding the true inner power needed to transform them … ultimately giving birth to our sovereignty.
About the Author
As a transformational coach and yoga teacher, Esra B. Ogut has helped people worldwide discover their power to live the life they choose. She shows them how to experience their own abundance through one-on-one coaching and workshops. Along with her husband and business partner, author and transformational coach Aykut "Ike" Ogut, Esra pioneered transformational coaching in Turkey.
She holds a bachelor's degree in English literature from Turkey's Bosphorus University and a film and television certificate from UCLA, and she is also a certified instructor of kundalini yoga. Esra resides with her husband in Los Angeles and Kauai, where they work online to train coaches around the world while continuing to write.
For additional information, please visit www.ikeandesranow.com.