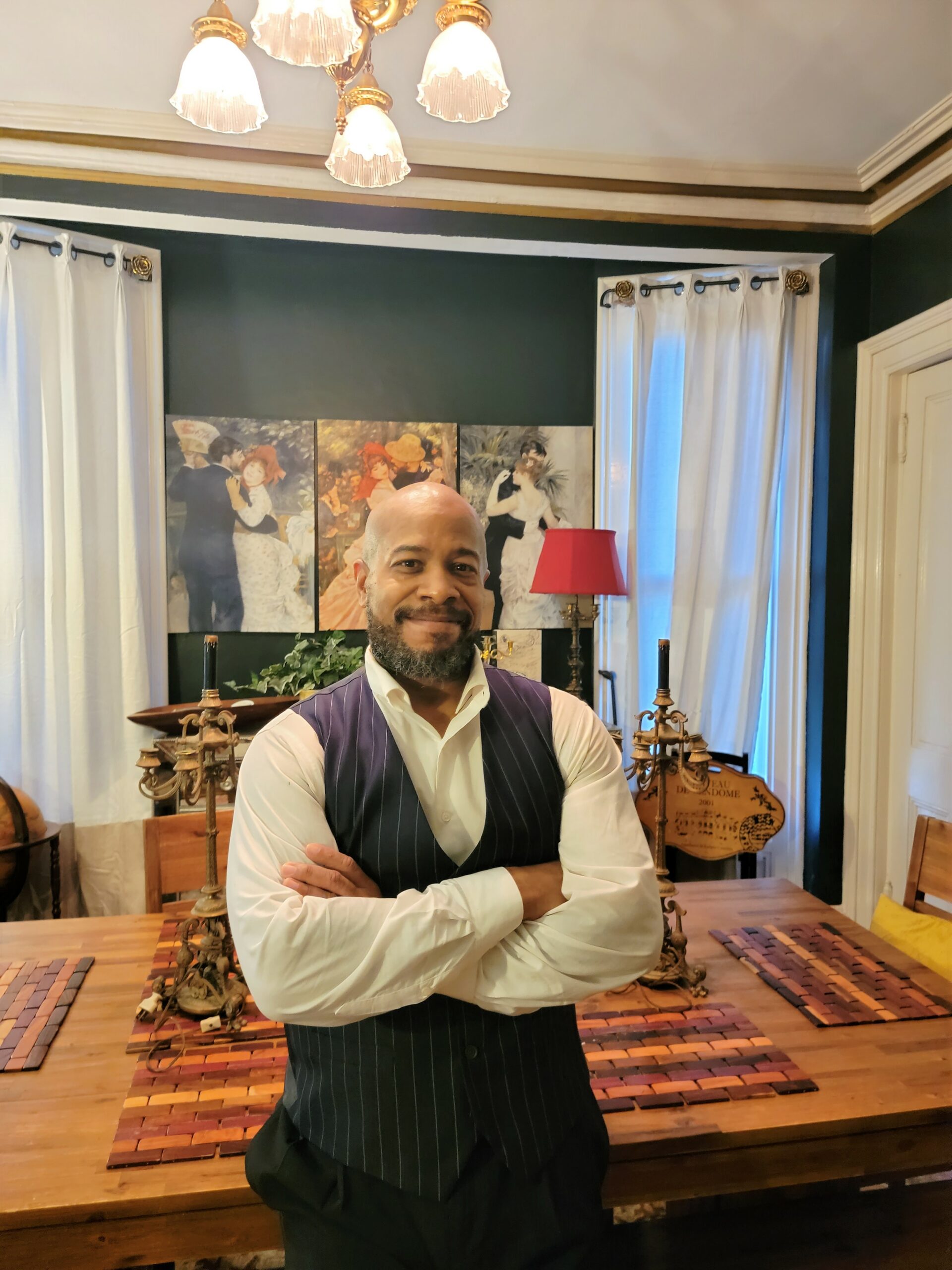 Self-Help Author Prometheus Worley discusses his new book, "Wisdom From The World's Greatest Gurus"
Prometheus Worley is the CEO of Hampton Court Press, one of Plainfield New Jersey's newly emerging hybrid Book Publishing firms. A hybrid publishing firm /Film & Music production studio, Hampton Court Press publishes Paperbacks, eBooks, Audiobooks, Commercial Voiceovers, and International Digital Marketing Videos.
Thank you for sitting down with us to discuss your new book. What's it about?
For the most part, it's about helping people to understand the transformative power of contemplating insightful thoughts. Structured in a unique format, the profound wisdom of some of today's wisest contemporary sages have been combined with various Yogic and Meditative infographics, to encourage the reader to engage both mind & body in their quest to transform their lives. It's tantamount to putting into practice what Socrates extolled mankind to do over 2,000 years ago when he wisely stated that "the unexamined life was not worth living." 
I see you mention Steve Jobs's connection to Yogananda in the book, can you expound on that?
What's really fascinating is that, the history of the world (regarding modern computer technology advancement) as we know it today would be completely different, had Steve Jobs not been positively influenced by the teachings of the wise Guru Yogananda. It is well known throughout Silicon  Valley and many global Tech circles that Steve Jobs made it a point throughout his life to study the "Self-Actualization" and "Self-Realization" teachings of Yogananda. The story goes that, back in 1974, after spending time traveling throughout India, visiting various Ashrams as well as suffering with frequent bouts of Dysentery, he had this incredible realization that his intuition was his greatest gift and that he needed to look at the world from inside out. He said after spending time reading and contemplating the works of Paramahansa Yogananda (The Autobiography of a Yogi), he couldn't stop thinking about it and it changed his life forever. He went on to say that the transformational knowledge he gained from the wisdom of Yogananda was the best investment he ever made within his life. Not only did he credit much of his success throughout his life from applying the wisdom of Yogananda, he also made it a point to re-read AOY (The Autobiography of a Yogi) at least once every year before he died.
Now what's really strange, personally for me, is when I started to seriously read and contemplate the various works of Yogananda, like Steve Jobs, I too started to understand and see things from a whole new transformative perspective. And just like him, my world began to dramatically shift and wonderous incredible things and opportunities started to become available to me….it simply works. I don't know how…for some reason it just does.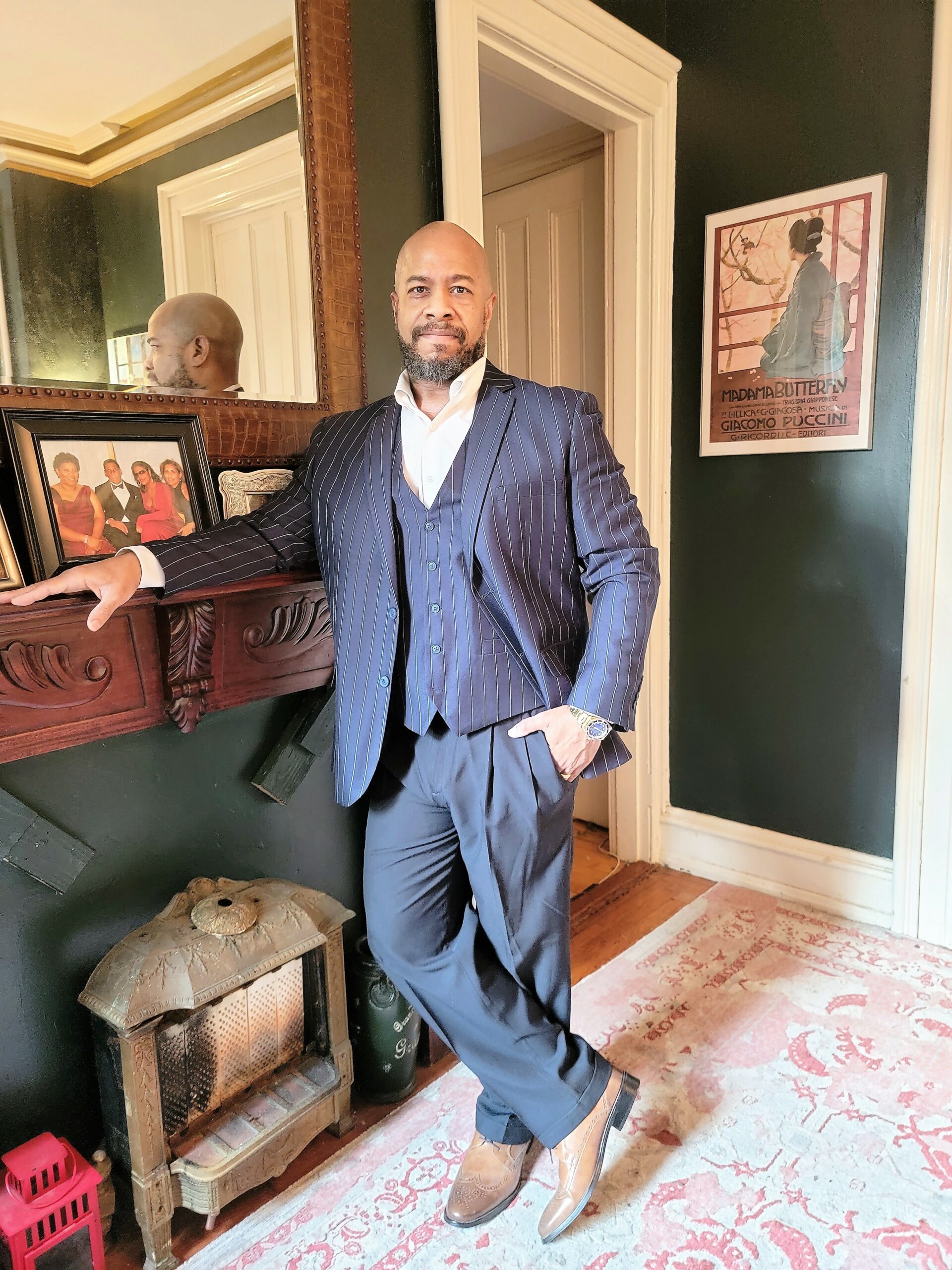 What were some of the things that influenced you while you were writing the book?
Where do I begin…Lol. Well, certainly there was the deeply personal transformative experience I had undergone, surviving, and rising up out of a very dark psychological space I had been within for a while after experiencing a life-altering shake-up.  It's somewhat hard to describe but, it was there, within the focal point of so much distress that the universe literally reached out to me and brought these amazing teachers, more so their works and wisdom, into my life. Over the years I had often engaged in practicing Yoga as well as Meditation off and on, but after seriously delving into the works of these incredible wise sages, practicing these disciplines became a prominent part of my daily life. 
Now thinking about it, I'd have to say, quite a few other factors influenced me while I was writing as well. Things like reading and studying various Eastern Philosophical texts over the years (The Bhagavad Gita, The Dhammapada, The Mahabharata, The Upanishads, The Tibetan Book of The Dead, The Tao Te Ching, The Analects of Confucius, Classical Chinese Philosophy, The Kybalion, The Corpus Hermeticum, The life and Teachings of Thoth Hermes Trismegistus, The Bible, and The Vedas) Most certainly, I'd have to include traveling and spending time visiting Monasteries, Temples, and Ashram's, as well as places like the Vatican and various other religious sites around the world.
But most of the credit has to go to my amazing, beautiful wife. She's the one who truly encouraged me to put pen to paper and share with the world the incredible transformative power all of these enriching experiences had within my life.
Considering what's going on around the world regarding things like the Pandemic, Social Injustice, and overall global-wide uncertainty, do you think your book's content matter has relevancy?
Yes…yes…and definitely YES again! I say that because both Yoga and Meditation inherently possess the tools that can enable anyone to, step back, take a breath, center oneself, think before acting, pause and momentarily detach from the situation. Stepping back mentally gives one the psychological space to clearly assess the situation and determine an appropriate plan of action. It goes without saying, although we cannot control people's actions towards us nor numerous random macroscopic events occurring all around us, we can control how we interpret and react towards those occurrences. If you think about it, it's almost like having a super-power. We have the ability (with proper yogic and meditative training) to override and control our responses towards a plethora of emotionally charged situations that may occur at any time.
What are some of the things you want readers to take away from the book?
I'd have to say it would be these key 7 things I would like them to remember.
Success, failure, good times as well as bad all have their seasons throughout our lives. The thing to remember is that these moments are both temporary as well as key opportunities to learn from.
Every end contains the seeds for a new beginning.
Sometimes pain is part of the process in order for growth, prosperity, and exciting new adventures to flourish abundantly within your life.
You can truly change your life and have it go in the direction you want If you're willing to: step back and take the time to seriously think about your thoughts, examine everything within your environment, more importantly examine and filter everything you allow to inhabit your psychological space.
Infuse your life with positive things, positive people, and most of all positive energies.
Universal energies are "real" and we all have the innate ability to tap into them.
We (all of Humanity) are connected on multiple levels to each other as well as to each other on a much grander cosmic scale. We are a family…a family called Humanity, regardless of race, creed, color, and all social, economic, and culturally constructed differences.  
Are you working on another book or any interesting projects at the moment? 
Currently I'm working on several other paperback titles as well as the audio version of "World's Greatest Gurus". What's crazy and exciting is that I'm also simultaneously creating episodes for my Amazon Alexa Daily Wisdom briefings and our (soon-to-be released) Podcast series "Literature & Life", as well as filming a "Behind-The-Scenes" studio production reality TV show for our European marketing partners. Our home has literally become a buzz of activity over the last couple of weeks.
On what platforms can readers find 'Wisdom From The World's Greatest Gurus' book to buy?
Amazon, Google Books, Hampton Court Press
To Know more about Hampton Court Press visit: https://www.hampton-court-press.com/

MORE ABOUT AUTHOR
Prometheus Worley shares his time between the United States and Europe. He is an Environmentalist, Sustainability Specialist, Author, and Audiobook Narrator; whose passions include: Climate Activism, Philanthropy, Fine Art & Antiques, Hiking, Backpacking, Meditation, Yoga, and International cultures.
​
As a Business Owner, Consultant and Reviewer, he has written widely on Healthcare Sustainability, Environmental Health & Safety, Classical Literature, Health & Fitness, International Travel, and the Luxury Industry. When not traveling or visiting Monasteries, Temples, Art Auctions, and galleries, you'll likely find him and his family of 5 engaging in wonderfully warm fireside chats, hiking, and /or restoring vintage Victorian properties.
To know more about AuthorPrometheus Worley email at: environmental_conservancy@yahoo.com and don't forget to follow him on Instagram and YouTube