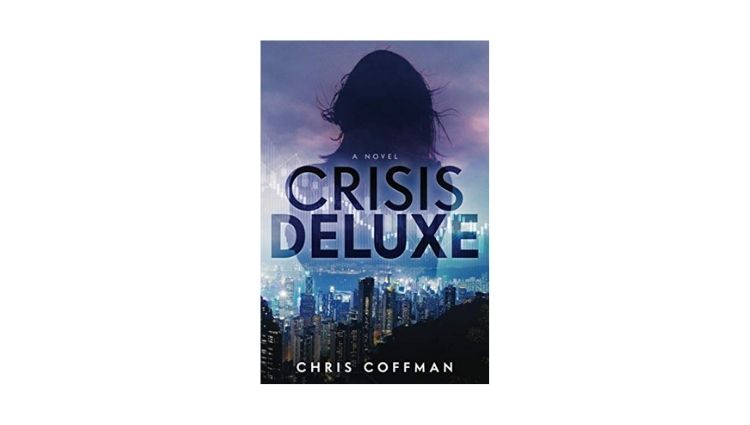 Romance Complicates High-Stakes Business Deal in Crisis Deluxe
With global financial markets on the verge of collapse, Alexander "Dusty" Street, a mergers specialist, hops a plane to Hong Kong to shore up a failing acquisition worth billions. He'll miss Christmas with a wife and kids he rarely sees; a sacrifice he makes to provide his children with more than he ever had. But when Jacqueline, a woman he once loved 20 years ago, unexpectedly appears in Hong Kong, Dusty finds himself struggling to navigate much more than a complex business deal.
Crisis Deluxe, from author and former investment banker Chris Coffman, blends the tension-filled excitement of a financial thriller with the unpredictability of a sometimes gentle, sometimes turbulent, romance.
As Dusty's merger deal with TransPac begins to spiral out of control, his world wavers right along with it. The pressure on Dusty to close the deal comes from all sides, including from Jacqueline, whose alluring and available presence complicates both the acquisition and his distant, troubled marriage.
Dusty has reason to reconsider his life choices, both professionally and personally. He's fed up with the exhausting, globe-trotting life he's chosen, torn between wife and family in New York and the suddenly revived romance with Jacqueline.
As the walls close in and plummeting world financial markets hang in the balance, Dusty grapples with the knowledge a defeat would crush his career, destroying everything he's worked for. To find a way out against all odds, he must calculate the true cost of career, love and family — and only comes to a fuller understanding of himself as the fate of TransPac unfolds.
A fascinating exploration into the arcane, murky and ruthless world of precarious financial transactions at a time of market meltdown, Crisis Deluxe contrasts the ugliness of corporate greed, bullying and backstabbing with a tender love story, spanning decades, which is delicately interwoven into the very heart of events in the TransPac merger. A tautly written, intelligent thriller, Crisis Deluxe keeps readers guessing until the very end.
Author Chris Coffman worked for decades in Europe, the UK, the United States, Latin America, Asia and Australia as an expatriate American investment banker and investor before founding a highly-awarded wine company in Australia, where he lived for 25 years.
A Phi Beta Kappa, Magna cum Laude graduate of the University of Southern California, Coffman also attended Columbia University before beginning his career at Manufacturers Hanover Trust, now J.P. Morgan in New York.
For more information, please visit www.crisisdeluxe.com, or connect with the author on Facebook (Chris Coffman) or on Twitter (@ChristoCoffman).