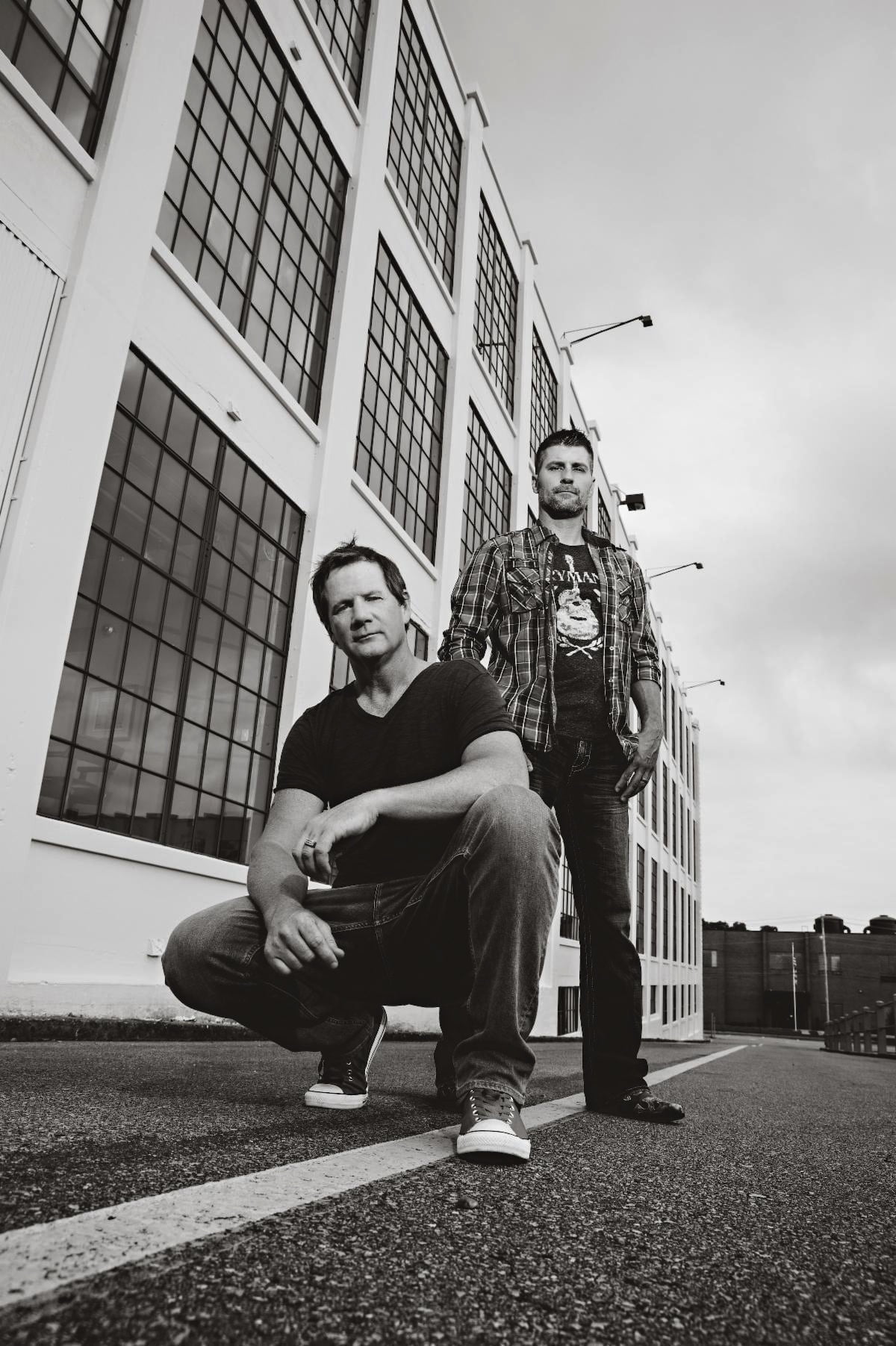 Breakout Country Duo Madison Station Releases Moving Lyric Video for Latest Release
Hot new country duo Madison Station (Craig Anderson and Lance Horton) has teamed up with CountryPolitan for the lyric video premiere for their latest emotionally-captivating single Shoes Under My Bed (Click HERE to watch). The song is also available on all digital platforms including Spotify and Apple Music.
With members Lance Horton as lead singer alongside guitarist/background vocalist Craig Anderson (co-founder and former member of Heartland), this new country duo is making an impact at mainstream country radio, earning them a spot on the Billboard Indicator Chart (currently #57). Not only are they achieving success on mainstream country radio, but their fans are taking to this song in a very special way. "It's amazing to see the response from the fans on how much they love this song and how they want to use it at their wedding," says member Craig Anderson. The tune conveys that familiar feeling of falling in love and realizing that you've found your person. "This lyric video perfectly captures the intent of the lyrics. It's all about finding that special someone you want to be with and not letting them go."
Shoes Under My Bed was co-written by number one hit writer Wil Nance (Brad Paisley, George Strait, Tracy Lawrence, etc) as well as actress/writer Riley Weston and Pete Sallis (Maddie & Tae, Ronnie Dunn, etc) and was co-produced by both Anderson and Dan Frizsell.  
About Madison Station: With their distinct country sound, the endless dedication to their craft of songwriting, their undeniable chemistry onstage, and the history of their experience in the music business, Madison Station is well on their way to making a name for themselves. To listen to this noteworthy duo is to listen to a culmination of music that has been a lifetime in the making. What brings Lance Horton and Craig Anderson together is their love of music, life and passion to create the best that represents them and captures memorable moments of the here and now. It seems as if fate brought the two together at just the right moment and the music followed naturally. The duo draws influence from a number of artists and styles and it can be heard in their songs. They are inspired by artists such as Alabama, Elvis, Hank Williams, Johnny Cash, Motley Crue, and Van Halen. They have a distinct country sound and lyrics that will draw you in. With their contemporary country sound that blends the 90's throwback twist, their fine-tuned lyrics, compelling vocals and harmonies that complement one another and their effective energy make up what a true duo is all about. You are sure to find something you love in Madison Station and this is definitely just the beginning for this dynamic duo.