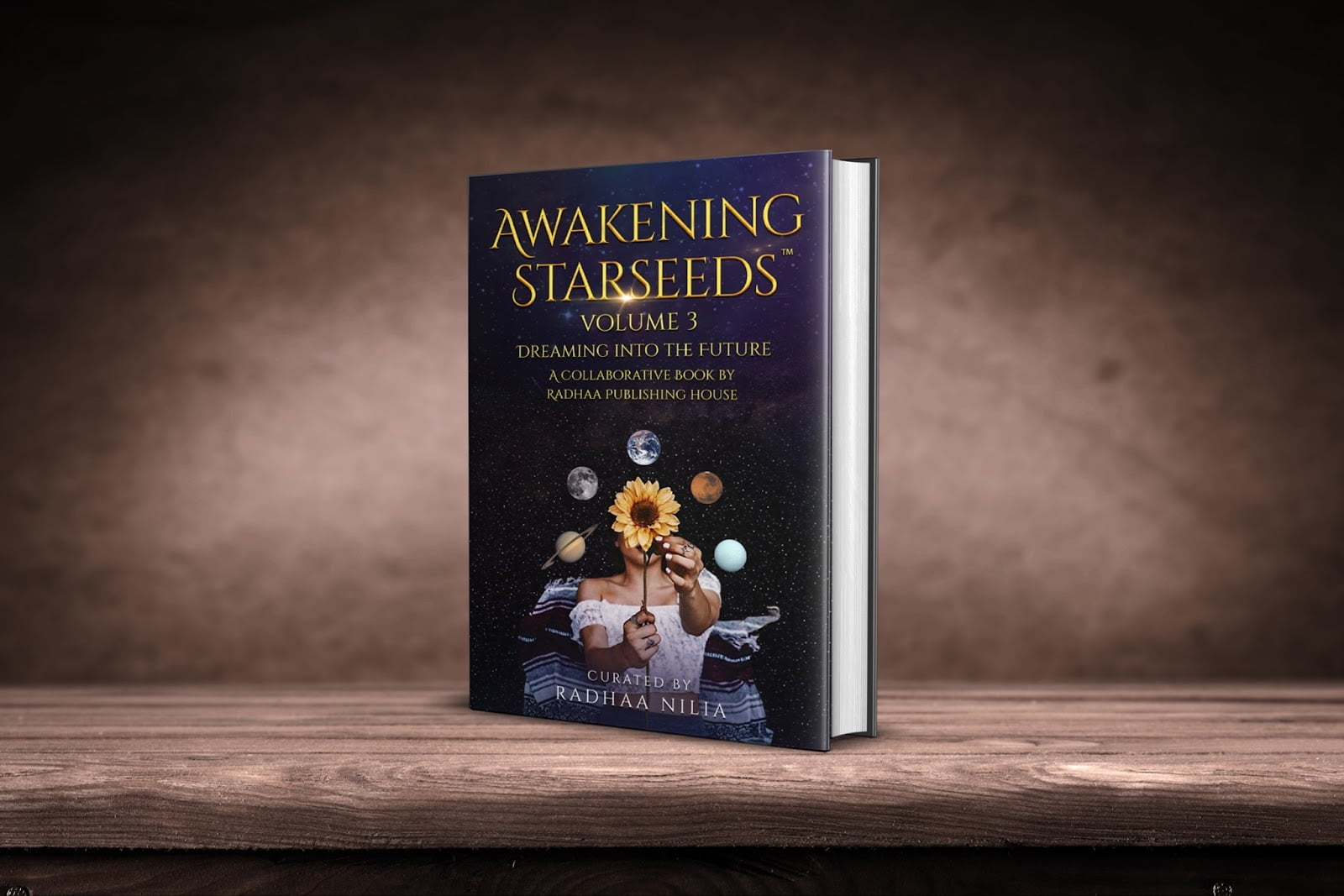 Radhaa Publishing House proudly released the third volume of the best-selling Awakening Starseeds Book Series, entitled "Dreaming Into The Future."
The Awakening Starseeds Book Series is an ongoing, multi-year-long global collaboration project featuring a new collection of visionary authors pioneering the New Earth in every consecutive volume. Think Harry Potter for readers at the cutting edge of consciousness.
As old paradigm structures are crumbling and millions of people are gripped by fear and despair, a wave of awakening Souls and Starseed spans the globe, spreading the message of freedom, renewal, and the promise of a great Neo-Renaissance for humanity. Chapter by chapter, readers find themselves inspired to think beyond their old, ingrained belief systems and reach into their hearts and minds to step into the future they've always dreamed of.
"Dreaming Into The Future" features a galactic Mayan Cosmologist from Guatemala, a 4th generational Lemurian Shaman from the Philippines, and authors from all walks of life and Worldwide. One thing they all have in common is the drive and desire to ignite a better future. Join the voices of the indigenous elders, visionaries, healers, futurists, and dreamers gathering at the roundtable of Awakening Starseeds. Get your copy of Volume 3, "Dreaming Into The Future," today! Available Pre-order here: amzn.to/3PzmAwO.
Get to know the Authors: Jose Ajpu Munoz, Sabine Messner,  Maya Verzonilla, AKA Maya The Shaman, Deo Palma, Leslie Allyn Finkel, Caroline Seckinger, Misty Pennington, Michael Barrios, Michelle Woodruff, Byron Bradley Carrier, Patricia Wald-Hopkins, Hjalti Freyr Kristinsson, Sarah Eaglewoman, Radhaa Nilia, Aros Crystos, Jason Shurka, Ricky Peterson, aka Rsi and Curated by Radhaa Publishing House. www.RadhaaPublishingHouse.com.