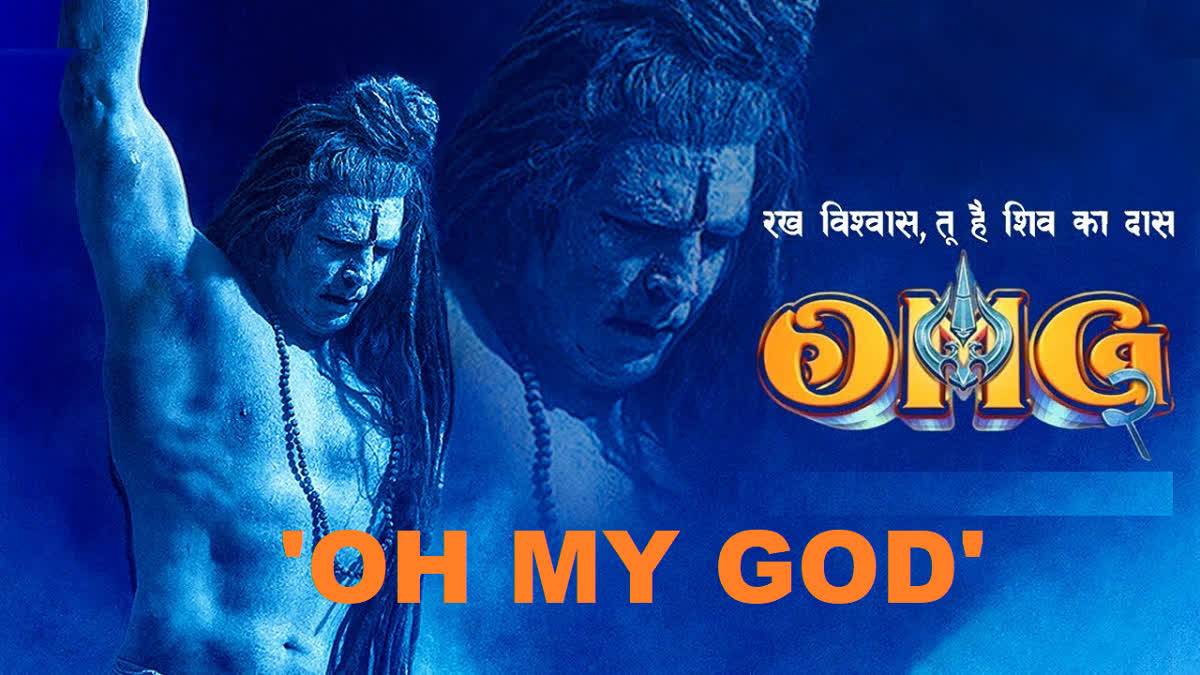 OMG 2 Storyline Rating: A Thought-Provoking Triumph
'OMG 2 - Oh My God 2,' is a powerful cinematic triumph that fearlessly tackles the sensitive topic of sex education within a society veiled by taboos.
"OMG 2 – Oh My God 2" emerges as a powerful and thought-provoking cinematic triumph that skillfully navigates the delicate topic of sex education in a society shrouded by taboos. Directed by Amit Rai, known for his storytelling finesse in films like 'Road To Sangam' and 'Tingya,' this sequel stands as a refined and hard-hitting tale of families and the urgency of sex education.
The story revolves around Kanti Sharan Mudgal (Pankaj Tripathi), a devoted father and husband with unwavering faith in Lord Shiva. Through his eyes, the film sheds light on the intricacies of parent-child relationships, weaving a unique narrative that mirrors the intricacies of society.
When faced with his son's plight due to misinformation and societal shame, Kanti's prayers lead to divine intervention by the messenger of Lord Shiva (Akshay Kumar). This turning point sparks a journey of courage, truth, and an unrelenting pursuit of proper guidance.
The film's core narrative unfolds within a courtroom battle, introducing Yami Gautam as Kamini Maheshwari, who deftly defends the school's stance. The courtroom drama between Kamini and Kanti not only drives the plot forward but also presents compelling arguments that challenge societal norms and prejudices.
A striking blend of courtroom spectacle, familial dynamics, and societal struggles, the film deftly highlights the urgent need for sex education. Akshay Kumar's portrayal as the messenger of Lord Shiva adds a layer of guidance and wisdom, underscoring the importance of informed decisions.
The ensemble cast, featuring talents like Pawan Malhotra, Govind Namdev, Arun Govil, and Brijendra Kala, enhances the storytelling with stellar performances. The energetic background music and resonating songs like 'Har Har Mahadev' and 'Oonchi Oonchi Waadi' elevate the film's essence, enveloping it in subtle humor and well-crafted dialogues.
"OMG 2" transcends the boundaries of conventional cinema, seamlessly intertwining entertainment with essential education. It adeptly addresses sensitive topics while maintaining dignity for family viewing. The film's remarkable blend of sensitivity, depth, and societal commentary make it a cinematic endeavor that resonates as a clarion call for an enlightened future.
In summary, "OMG 2 – Oh My God 2" is a cinematic gem that scores high on thought-provoking storytelling, powerful performances, and a timely exploration of societal taboos. It stands as a beacon, urging the youth to embrace the responsibility of shaping a more informed and enlightened society. With its engaging narrative and social messaging, this sequel is indeed a must-watch for audiences seeking both entertainment and enlightenment.