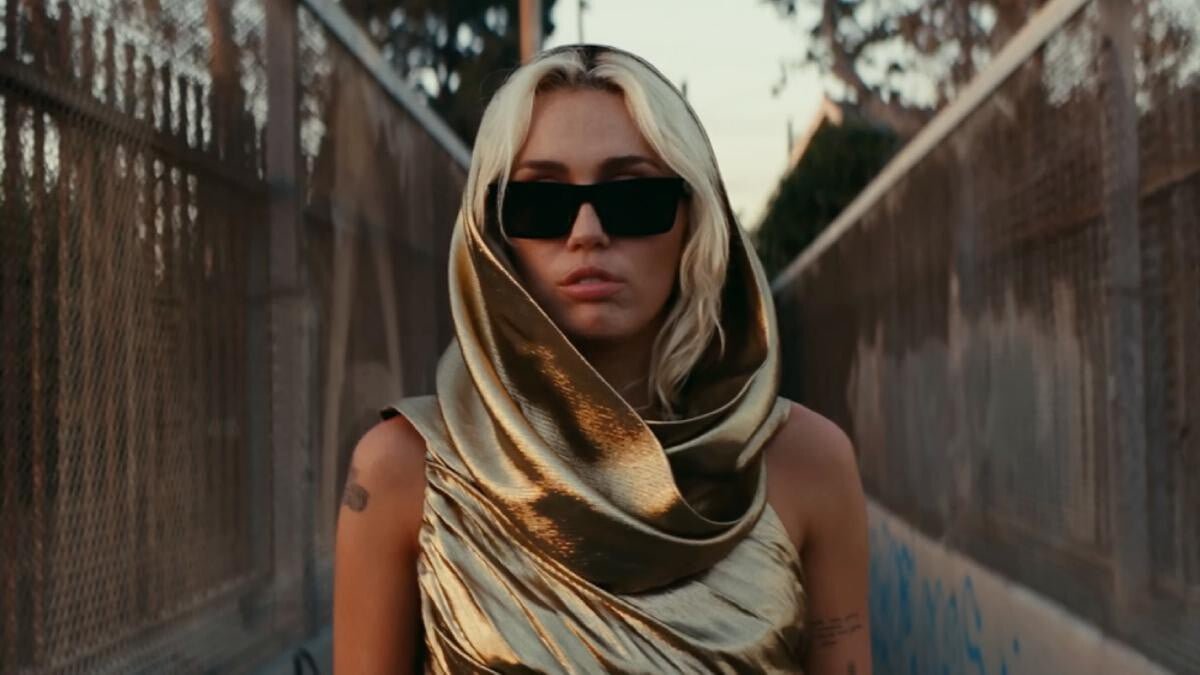 Miley Cyrus Flowers Lyrics & Songwriters
Miley Cyrus's song "Flowers" has taken the music world by storm, and behind this sensational hit are some talented songwriters who contributed to its success.
Released on January 12, 2023, as the lead single from Cyrus's eighth studio album, "Endless Summer Vacation" (2023), "Flowers" quickly became a massive commercial success. It broke numerous records, firmly establishing itself as Cyrus's biggest hit.
The songwriting team behind "Flowers" includes Miley Cyrus, Gregory Aldae Hein, and Michael Pollack. Their combined talents and creativity brought this catchy and infectious tune to life. The song blends disco-pop, pop-rock, and funk elements, resulting in a unique and irresistible sound.
Recorded in 2022 at Ridgemont High Studio in Los Angeles, "Flowers" showcases the synergy between Cyrus and the songwriters, creating a track that resonates with a global audience.
Miley Cyrus Flowers Video
Miley Cyrus Flowers Lyrics
We were good, we were gold
Kinda dream that can't be sold
We were right 'til we weren't
Built a home and watched it burn
Mm, I didn't wanna leave you
I didn't wanna lie
Started to cry, but then remembered I
I can buy myself flowers
Write my name in the sand
Talk to myself for hours
Say things you don't understand
I can take myself dancing
And I can hold my own hand
Yeah, I can love me better than you can
Can love me better
I can love me better, baby
Can love me better
I can love me better, baby
Paint my nails cherry red
Match the roses that you left
No remorse, no regret
I forgive every word you said
Ooh, I didn't wanna leave you, baby
I didn't wanna fight
Started to cry, but then remembered I
I can buy myself flowers
Write my name in the sand
Talk to myself for hours, yeah
Say things you don't understand
I can take myself dancing, yeah
I can hold my own hand
Yeah, I can love me better than you can
Can love me better
I can love me better, baby
Can love me better
I can love me better, baby
Can love me better
I can love me better, baby
Can love me better
Oh, I
I didn't wanna leave you
I didn't wanna fight
Started to cry, but then remembered I
I can buy myself flowers (oh)
Write my name in the sand (mm)
Talk to myself for hours (yeah)
Say things you don't understand (you never will)
I can take myself dancing, yeah
I can hold my own hand
Yeah, I can love me better than
Yeah, I can love me better than you can
Can love me better
I can love me better, baby (oh)
Can love me better
I can love me better (than you can), baby
Can love me better
I can love me better, baby
Can love me better
I