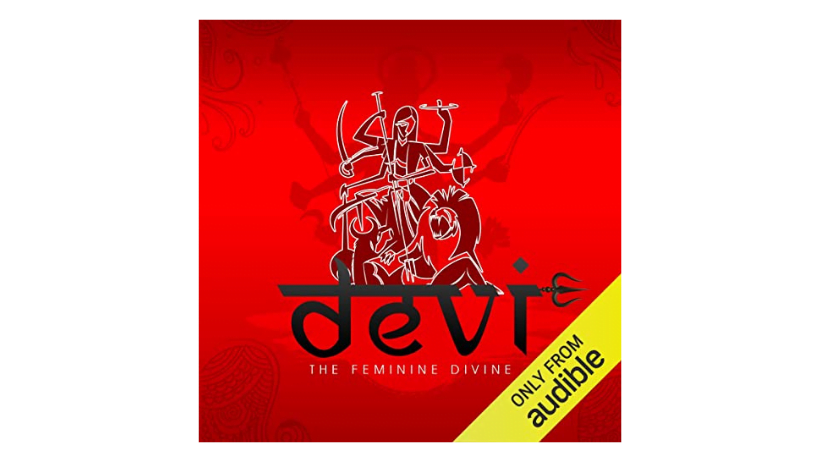 Devi, The Feminine Divine: An Audiobook You Must Listen to This Navratri
Navratri's auspicious festival celebrated in honor of the divine goddess Durga, commenced on Sunday, October 15, 2023. Navratri is a time when devotees across India come together to worship the various forms of Devi, the Feminine Divine, seeking her blessings, protection, and inspiration. This article presents an exceptional audiobook, "Devi," created by the acclaimed Indian media professional and content strategist, Mugdha Kalra. This audiobook explores the fascinating and empowering stories of Devi, providing a fresh perspective on her divine presence and influence.
Mugdha Kalra is a prominent figure in the Indian media industry with an illustrious career spanning over two decades. She has specialized in business journalism, gender narratives, diversity, equity, and inclusion, contributing significantly to these domains. Notably, she spent 14 years in prominent newsrooms, including Aaj Tak, Zee News, NDTV India, and IBN7, where she hosted the breakfast news show. Following her illustrious career in live news broadcasting, Mugdha transitioned into special programming with Network18, solidifying her reputation as a seasoned media professional.
In recognition of her extraordinary work as an inclusion activist, Mugdha Kalra was named one of the "Top 100 Most Inspiring and Influential Women in the World" by the BBC in 2021. Her remarkable achievement places her alongside global icons like Malala Yousafzai, philanthropist and businesswoman Melinda French Gates, and acclaimed Nigerian author and feminist icon Chimamanda Ngozi Adichie. Mugdha's significant contribution is in the field of neurodiversity, and she is also the co-founder of the 'Not That Different' movement.
Devi: Unveiling the Feminine Divine
"Devi, The Feminine Divine" is not just an ordinary audiobook but a profound journey into the myriad stories of the goddess Devi. Through this unique creation, Mugdha Kalra invites listeners to explore Devi in her various forms and delve into the multifaceted aspects of the Feminine Divine. Devi is both feminine and feminist, and her stories resonate with themes of strength, love, ambition, vulnerability, resilience, and willpower. In these captivating narratives, Devi's enduring influence on the world, even in the present day, is vividly portrayed.
The stories contained within "Devi" serve as a testament to the inspirational power of the goddess. Devi's stories inspire the listener to embrace their inner Devi, invoking qualities of strength and resilience that reside within each and every one of us.
A Diverse Collection of Devi Stories  
Devi is worshipped across the diverse regions of India, and her stories vary as per local traditions and beliefs. The audiobook "Devi" skillfully brings together a diverse collection of Devi stories, both well-known and unheard of. Mugdha Kalra's intention in creating this audiobook is clear – to celebrate the richness of these stories and honor the varied traditions and interpretations of Devi.
"Devi" on Audible
Mugdha Kalra's audiobook, "Devi," is available on Audible, allowing listeners from around the world to embark on a journey through the stories of Devi, the Feminine Divine. Devi is written by Mugdha Kalra and narrated by her, infusing her passion and understanding of the subject matter into the listening experience.
As Navratri unfolds and we immerse ourselves in the celebration of Devi, "Devi, The Feminine Divine" is a meaningful companion. This audiobook is a source of enlightenment and a profound exploration of the goddess's influence on our lives, echoing her strength, love, ambition, vulnerability, resilience, and willpower in our daily existence.
Listen on Audible: DEVI
You can connect with Mugdha Kalra on Instagram @autismtaleswithmugdha