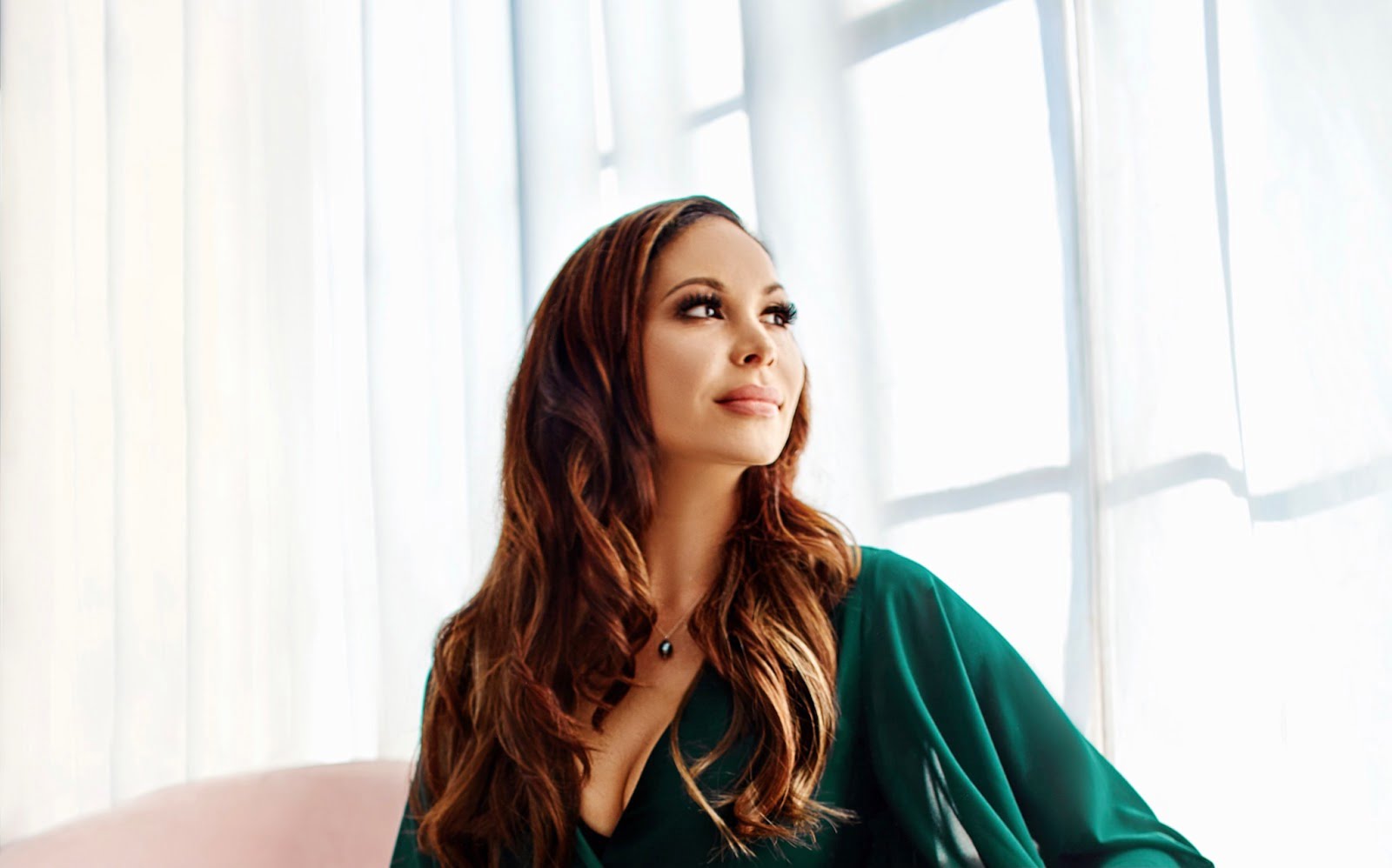 Meet Radhaa Nilia, the Queen of Collaborative Books
HELLO RADHAA NILIA, WELCOME TO WORLDAUTHORS.ORG! WHEN DID YOU FIRST REALIZE YOU WANTED TO BE A WRITER?
My mom always told me I would write books when I grew up, because I had a large collection of storybooks when I was a kid. I wrote these story books. They were so detailed, full of adventures, and even drew the pictures for the books. Later, I used poetry to work through my emotions. In High School, I wanted better writing classes and took College elective courses instead of my High School classes. It was far more interesting to be with 60-80 year women with exciting stories than with teens with no experiences. Later, when I lived in LA, I started to study screenwriting and wrote a few scripts as well. Writing is something I've always been drawn to. So, I've been writing since I was a kid! Just a lot more structured for the past few years since I've been running Radhaa Publishing House. A heart based publishing company that focuses on collaborative books. www.RadhaaPublishingHouse.com.
WHAT INSPIRED YOU TO CURATE AND WRITE IN THE AWAKENING STARSEEDS SERIES?
The series started in 2019 and was an inspired download to create these collaborative books and invite other authors to share their spiritual, healing, and inspiring stories. I felt that many people were having these 'awakenings' worldwide, and I thought it would be amazing if they wrote about it. I was surprised by how many people related to these books and the series. It's taken off a life of its own. We curate one Awakening Starseeds Book annually and open those spaces to authors.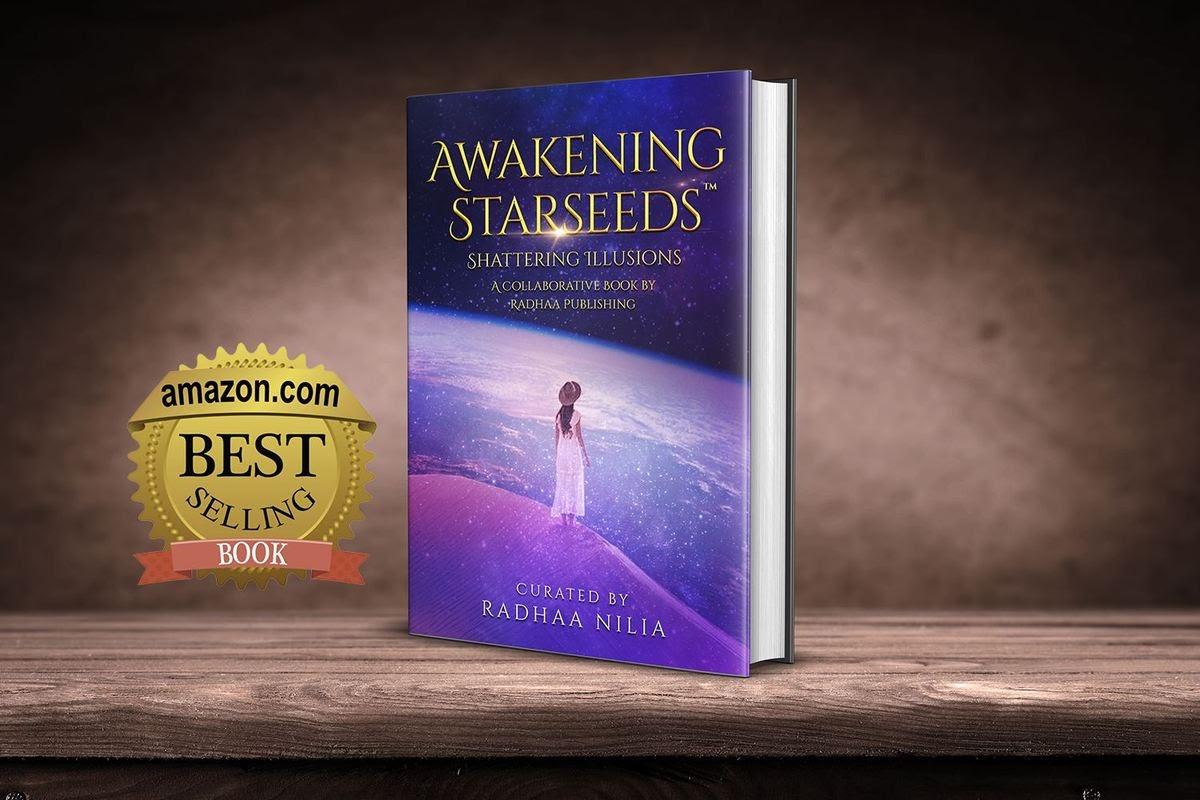 Awakening Starseeds: Vol. 1, Shattering Illusions back cover description: Welcome to the first and original Awakening Starseed book series in the world. We realized it's time to come together with other Starseeds to journey into this historical time we live in. From this age of darkness, Kali Yuga, we are entering the age of truth and light, Satya Yuga. As we watch the crumbling of the old paradigm, we can choose to be fearful or decide to step into our divine power, purpose, and truth. This book series is a bridge to other Starseeds who are looking for inspiration and guidance. Each story contains Starseed messages, transmissions, and activations to inspire you. You can grab a copy HERE: https://bit.ly/3Q4FwU9.
Awakening Starseeds: Vol, 2, Stories Beyond the Stargate back cover description: Wisdom keepers spoke of prophecies of how life on our planet would be unrecognizable in the future. That time is now. We realized that the clarion call has come for us to journey into this historical time. The portals and Stargates are opening, and light codes are flooding in. Starseeds are here to capture those light codes towards transformation into new Earth. Join nineteen Starseeds as they share their experiences, awakenings and transformation. The awakening Starseeds book series is the first of its kind in the world. It is a mystical book that embodies Activations, storytelling, and healing. Grab a copy HERE: https://bit.ly/3vuadKD.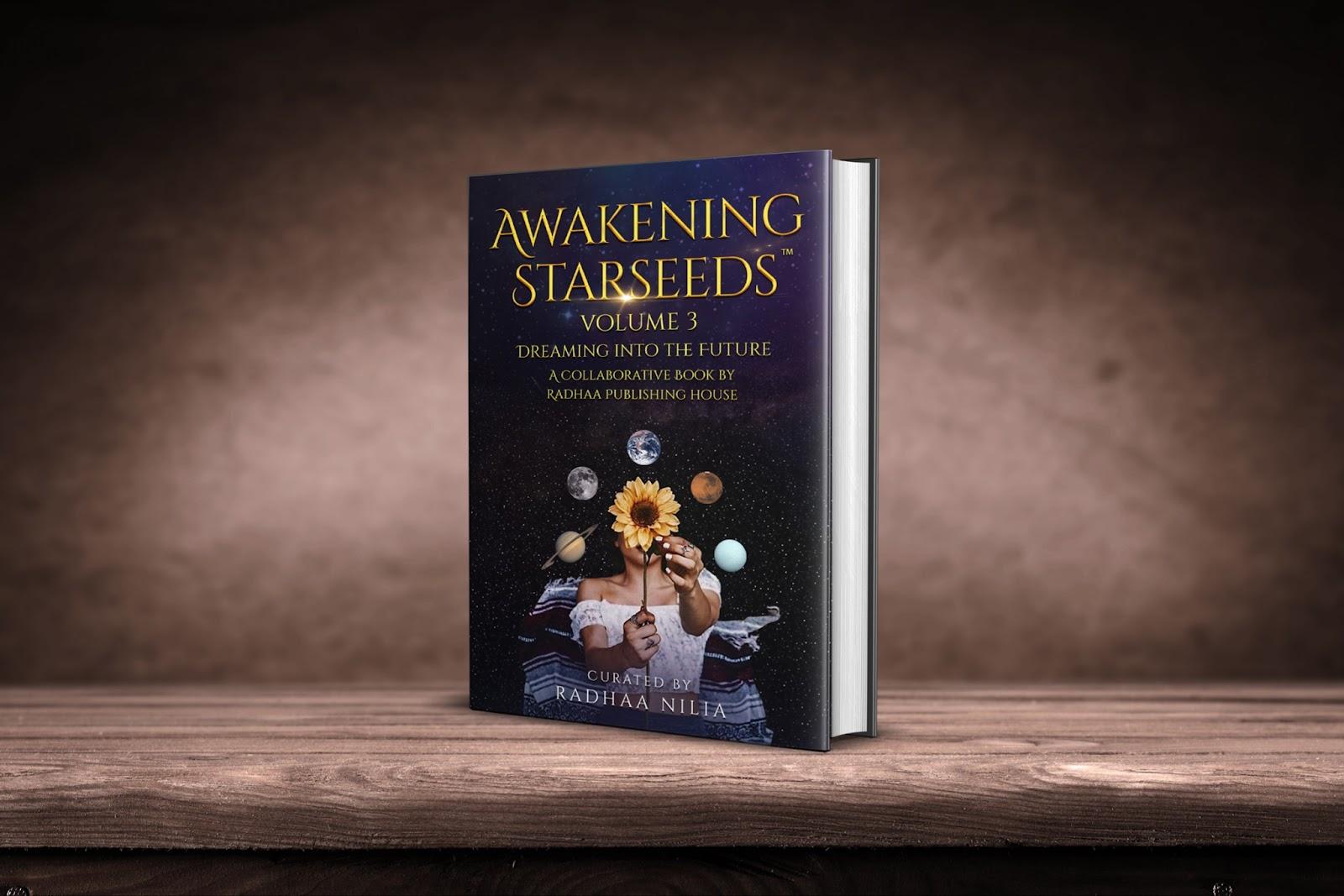 Awakening Starseeds: Vol. 3, Dreaming into the Future back cover description: As old paradigm structures are crumbling and millions of people are gripped by fear and despair, a wave of awakening Souls and Starseed spans the globe, spreading the message of freedom, renewal, and the promise of a great Neo-Renaissance for humanity. Chapter by chapter, readers find themselves inspired to think beyond their old, ingrained belief systems and reach into their hearts and minds to step into the future they've always dreamed of. You can grab a copy HERE: https://amzn.to/3PzmAwO.
WHAT IS THE MOST DIFFICULT PART OF YOUR ARTISTIC PROCESS?
I love storytelling, and I love hearing and reading others' stories. I appreciate the raw and real voice of the Soul. We work with a team of people to help curate the books, and multiple authors at a time, so it's a big process that requires about six month per book. It truly does take a village and aligned authors for the collaborative books. But we've been really lucky that these Collaborative Authors have found us from all over the World, just by word of mouth!
WHAT BOOKS OR AUTHORS HAVE MOST INFLUENCED YOUR WRITING?
My first influence would be Louise Hay and her book, You Can Heal Your Life. I first read it in my teens because it positively influenced me. It's a timeless book that planted powerful seeds within me that healing is possible and joyful. Later, those little seeds activated within me, and I studied Energy Healing and its many modalities. I became certified in over a dozen healing modalities and created my own called Goddess Activations™. I created a collaborative book called Energy Healing & Soul Medicine that came out earlier this year. I invited Healers worldwide to share their Healing Modalities and Gifts. It was so special to have collaborative authors come together, and I wrote about my modality Goddess Activations™. And that's the power of books. They can make such a positive impact, and I hope that this book will also inspire people. Another author whose books influenced me is Dolores Cannon. Her book, The Three Waves of Volunteers and New Earth. I highly recommend both of these timeless books.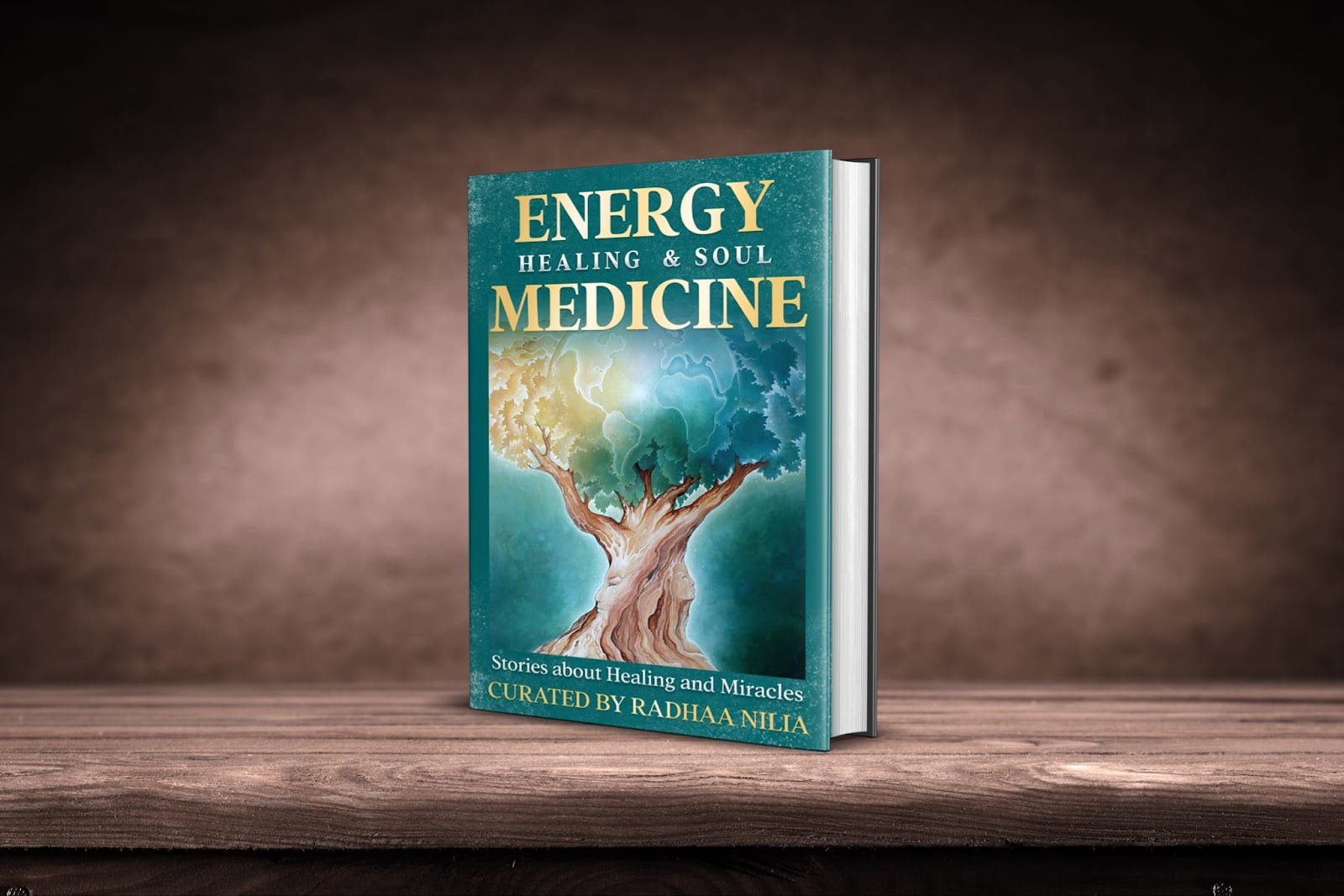 Energy Healing & Soul Medicine back Cover Description: Discover the Power to Heal Yourself and Others. Experience firsthand holistic experts who will give you a taste of what they offer through various healing modalities and experiences. Learn and discover all types of Healers, Coaches, and Holistic Health Practitioners specializing in their powerful and unique offerings to assist you in your transformation and self-empowerment. Grab a copy HERE: https://amzn.to/3KlsY8e.
IF YOU HAD TO DESCRIBE YOURSELF IN THREE WORDS, WHAT WOULD THEY BE?
Artistic, Empathic, Visionary.
WRITING CAN BE AN EMOTIONALLY DRAINING AND STRESSFUL PURSUIT. ANY TIPS FOR ASPIRING WRITERS?
I would say to find a writing group that keeps you accountable to stay on track. Work with a writing coach that you can work with you throughout your entire project, build your confidence and see you through completion. If you don't want to spend a year or two writing your own book, you can always join a collaborative book so you can write a chapter and it's not as hard and time consuming as having to write an entire book yourself. Because yes, writing an entire book is a LOT of work. We always have Collaborative Author opportunities, writing courses and 1-1 coaching available at Radhaa Publishing House to make the whole process easier and even more fun.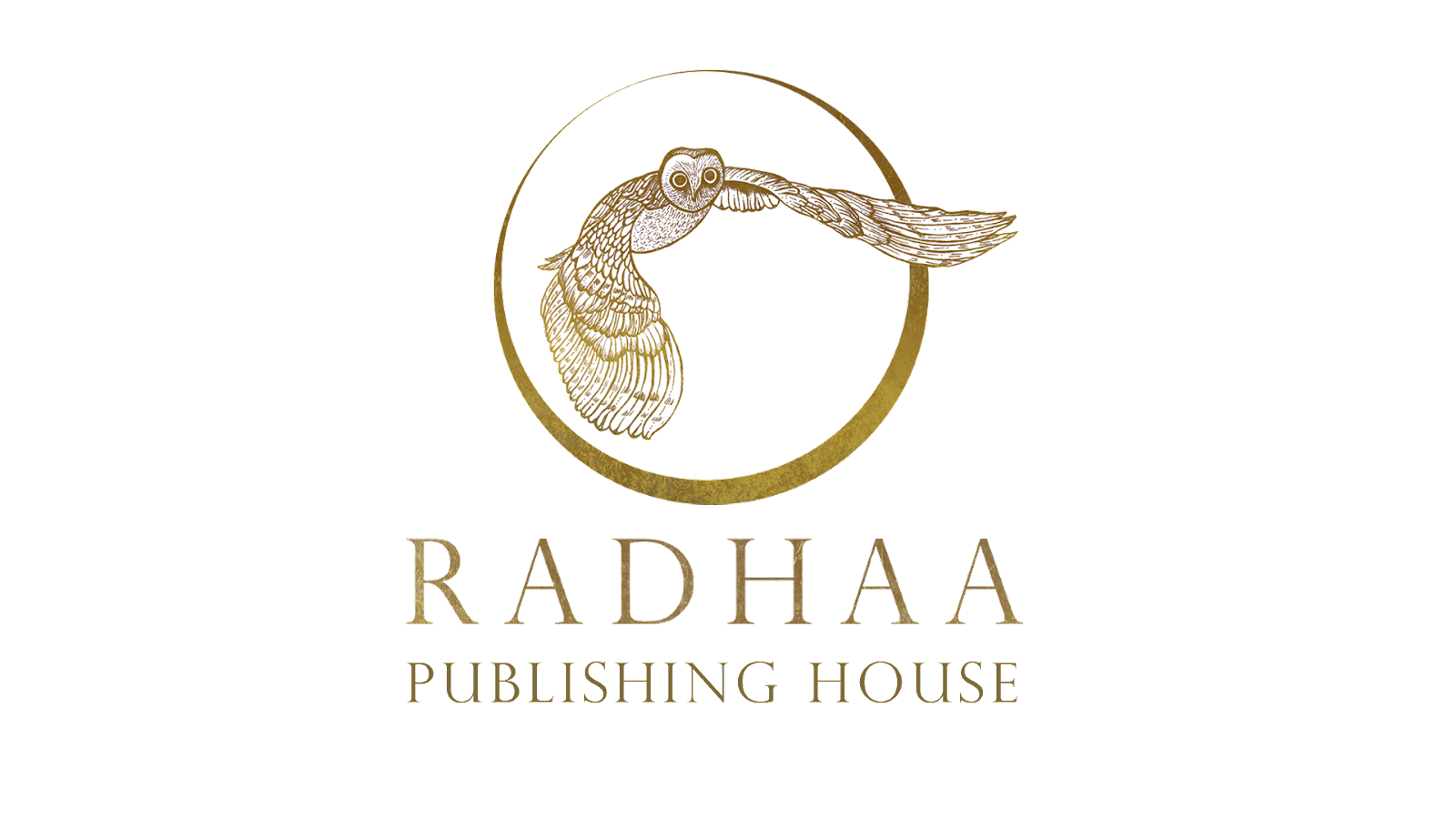 ARE YOU WORKING ON ANYTHING AT THE PRESENT YOU WOULD LIKE TO SHARE WITH YOUR READERS?
Yes! I am always working on something. I have quite a few collaborative projects that I am working on. 
Energy Healing & Soul Medicine, Vol 2.
Discover the Power to Heal Yourself and Others. Experience first-hand holistic experts who will give you a taste of what they offer through various healing modalities and experiences. Learn and discover all types of Healers, Coaches, and Holistic Health Practitioners specializing in their powerful and unique offerings to assist you in your transformation and self-empowerment. Authors share authentic stories, and some combine them with tools and practices that balance physical, mental, emotional, and spiritual well-being. If you want to find a guide, teacher, or mentor, this book is yours to unravel the sacred healing work of these world-class healers, coaches, and holistic practitioners. Who wouldn't want a team of badass healing experts to show you the secrets to living the best possible way to live your life to the fullest?
Stories of the Goddess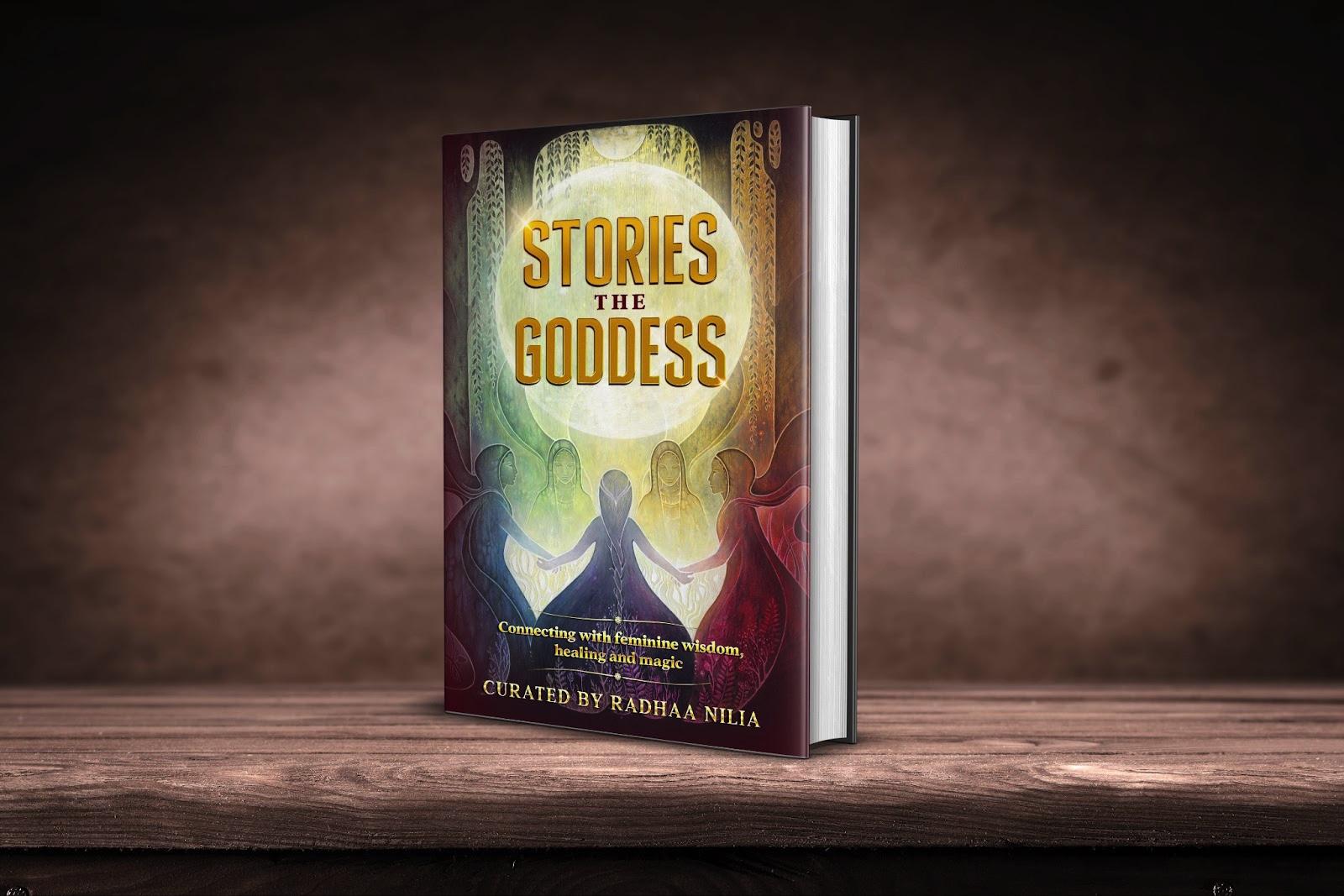 The Goddess can be the greatest ally in life. From the darkest of times to the light, the Goddess has helped women move through many of life's passages, from maiden, mother, and crone. The Goddess supports us in every season of our lives and can bring us life-changing initiations that help us embody our full potential. The Goddesses guide us back to ourselves when we awaken the Shakti primordial life force energy within. This can come in many ways and through many experiences. Join us in this collaborative book as Authors dive deeply into their intimate experiences with the Goddess in her many forms. There is a new paradigm emerging on Earth with the Goddess energy firmly placed where she rightfully belongs. What is your relationship with the Goddess and what would you like to share in this book?
Poems From the Heart:
An Anthology of International Collaborative Poetry. We are excited to present our first collaborative poetry book! The theme of this book being Poems from the Heart. This is meant to be an everlasting book of poems that are not just going to be in your journal, but be part of an international collection that will be seen, read and live in this beautiful book as part of your Legacy. Do you have a poem to share? And Awakening Starseeds: Vol. 4, Solutions for a Better Future. These are all collaborative books set to be released in 2023-24 and open for other contributing authors to join. You can apply by emailing: radhaapublishing@gmail.com. And in the meantime, be sure to grab a copy of Awakening Starseeds: Vol. 3, Dreaming into the Future: https://amzn.to/3PzmAwO! 
Thanks for taking the time to read this interview! Xo, Radhaa
BIO: Radhaa Nilia: Radhaa is an intuitive teacher, international coach, healer, and forward-thinking speaker on feminine empowerment and leadership. Radhaa is also the Modality Creatrix of Goddess Activations™. This healing method is used to Awaken and Activate Goddess Codes™, which helps clear negative beliefs, blockages, and lineage wounds and awakens the long-dormant codes of the Divine within which she teaches atwww.GoddessCodeAcademy.com.
With a deep love for Healing, and Storytelling, Radhaa's otherworldly gifts have guided her into creating Radhaa Publishing House. A heart-centered Publishing company focusing on collaborative books. RPH offers creative writing programs and one-to-one coaching for up-and-coming authors.  Join our mailing list to receive upcoming information about our books and programs: 
To know more, you can connect on the Website, Linktr and Instagram