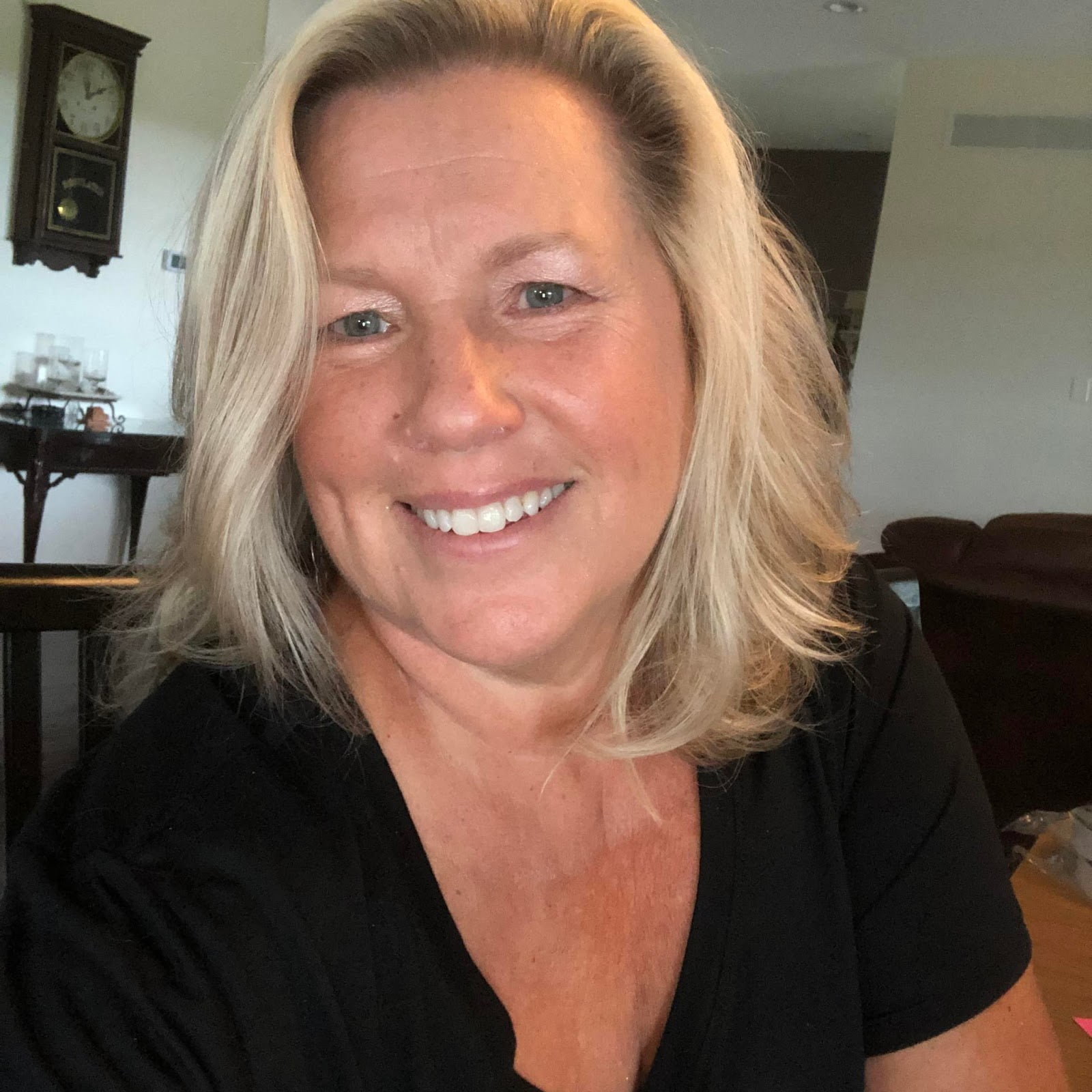 Awakening Starseeds: Author Misty Pennington Interview
The Awakening Starseeds Book Series is an ongoing, multi-year-long global collaboration project featuring a new collection of visionary authors pioneering transformation in every consecutive volume. As old paradigm structures are crumbling and millions of people are gripped by fear and despair, a wave of awakening Souls and Starseeds spans the globe spreading the message of freedom, renewal, hope, and the promise of a great Neo-Renaissance for humanity. Join the voices of emerging global thought leaders as they reach into their hearts and minds to explore what's possible for humanity in our future. Grab a copy on kindle HERE: amzn.to/3PzmAwO.
Misty Pennington Congrats on releasing your latest collaborative book, Awakening Starseeds Vo. 3, Dreaming into the Future. We'd love to know more about you!
HELLO MISTY PENNINGTON, WELCOME TO WORLDAUTHORS.ORG! PLEASE TELL US ABOUT YOUR CHAPTER IN AWAKENING STARSEEDS: VOL. 3:
My chapter in Awakening Starseeds: Vol. 3 was about living in the moment. Describing the journey to get to today in an enlightened, awakened way – engaging with life in a conscious way instead of letting life happen to me.
WHAT DOES A STARSEED MEAN TO YOU?
To me, Starseed means someone aware of their galactic nature. That our life is much more connected to the universe, stars, and the smallest atom – that we can even conceive. We are truly all one, and we are truly a galactic family.
WHY DID YOU CHOOSE TO BE IN THIS BOOK?
It expanded my comfort zone. It's one thing to have a private conversation with someone about our galactic origins and to claim it in a book! I am fine with having one-on-one conversations about this – but held off showing up in a bigger way. But I believe that shining my unique light inspires others to do so. I see it in my sound healing work – and I thought participating in this project is a way of walking the walk.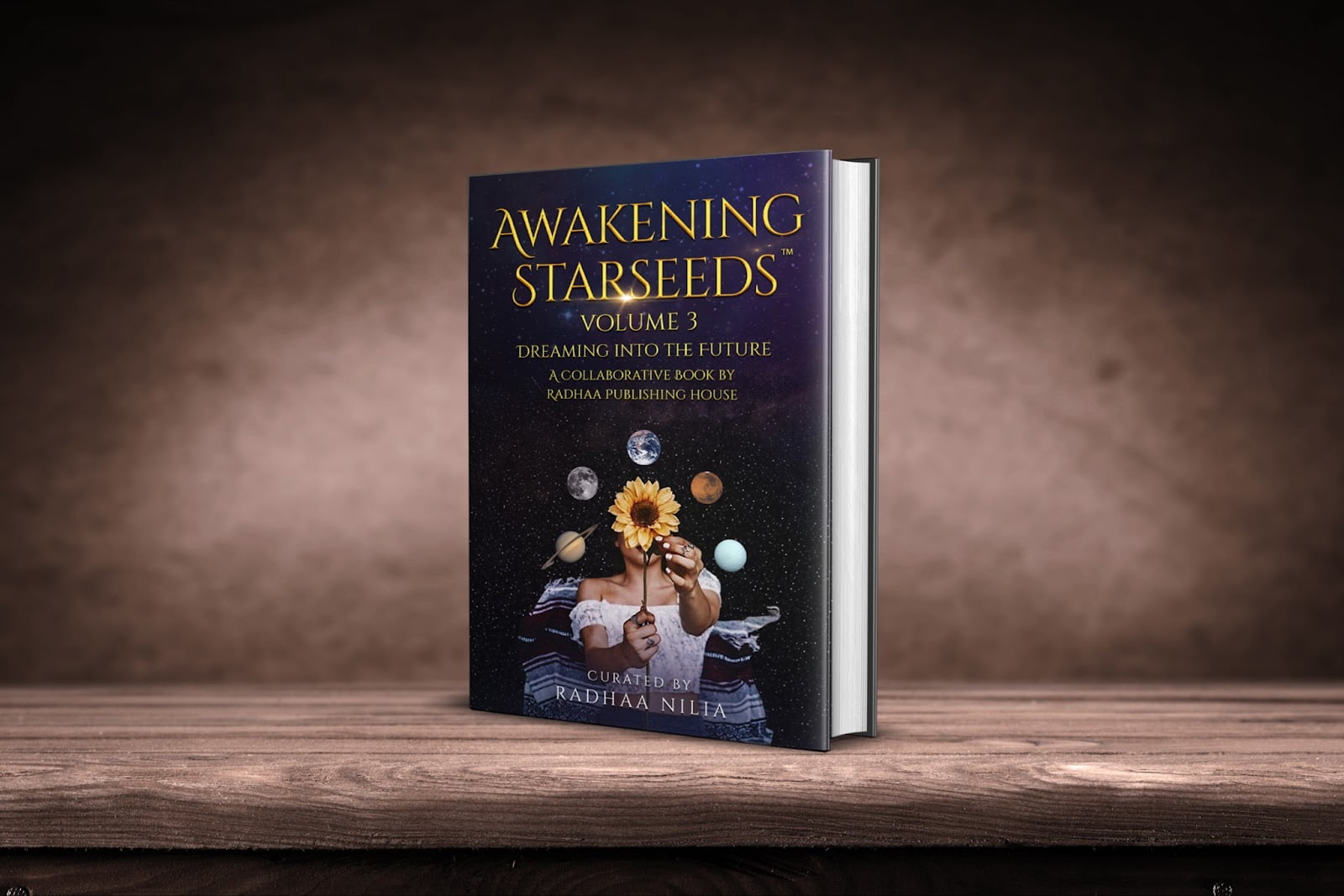 WHY DO YOU THINK THESE KINDS OF BOOKS ARE IMPORTANT AT THIS TIME?
To send out the message that energy work is real! And it's effective! And it's here! Right now! Available to everyone, and it's highly efficient if we interact with our surroundings in an integrated way, as one part of the whole.
WHAT DO YOU THINK READERS CAN GET OUT OF THIS BOOK?
Namely – inspiration from others who have created their dreams' lives believing they could. This could come from dream relationships, homes, our relationships with ourselves, our business accomplishments, etc.
WERE YOU ALSO IN ENERGY HEALING & SOUL MEDICINE EARLIER THIS YEAR?
Yes! That chapter was about how I found my superpower. When I tapped into sound healing on a trip to Tucson, AZ, and how that propelled my life into a healing endeavor.
WHAT DO YOU LIKE ABOUT WORKING WITH RADHAA PUBLISHING HOUSE?
Radhaa Publishing a house is very encouraging and supportive. I appreciate their belief in energy work and their enthusiasm for this project. As I am not an author by grace, I was grateful for their guidance and for cheering me on throughout this endeavor!
HOW CAN PEOPLE FIND YOU AND WORK WITH YOU IN YOUR PRACTICE?
I have a website: www.gardenofcommonground.com. The website lists all group events and lets you purchase a private session. It also contains a blog and information about my work. I am also on Facebook and Instagram @GardenofCommonGround
ANYTHING AT THE PRESENT YOU WOULD LIKE TO SHARE WITH YOUR READERS?
I am a constant work in progress! I am always seeking training and updating/practicing sound healing. I am also always a seeker of all ways of energy and healing. Often, these inquiries lead to a much deeper session in the studio. I approach every day as if I am a humble beginner with much to learn, and I feel this creates an energy of evolution in my work.
About Misty Pennington is a Compassionate Mentor, Energetic Healer and Sound Therapist Misty is a Spiritual Mentor who works with others open to learning how to more freely navigate a healthy, happy, and wealthy life by learning how to process energetic blocks caused by everyday life experiences. As a Compassion Mentor, Misty helps you identify these blocks and provides you with resources to navigate your journey independently. Misty's compassion for helping others is clear through her one-on-one or group sessions. Her garden is full of magical experiences that she gladly shares with others willing to explore the subtleties present around us. Come in, experience greater joy, and get to know the journey that places it all on "Common Ground."