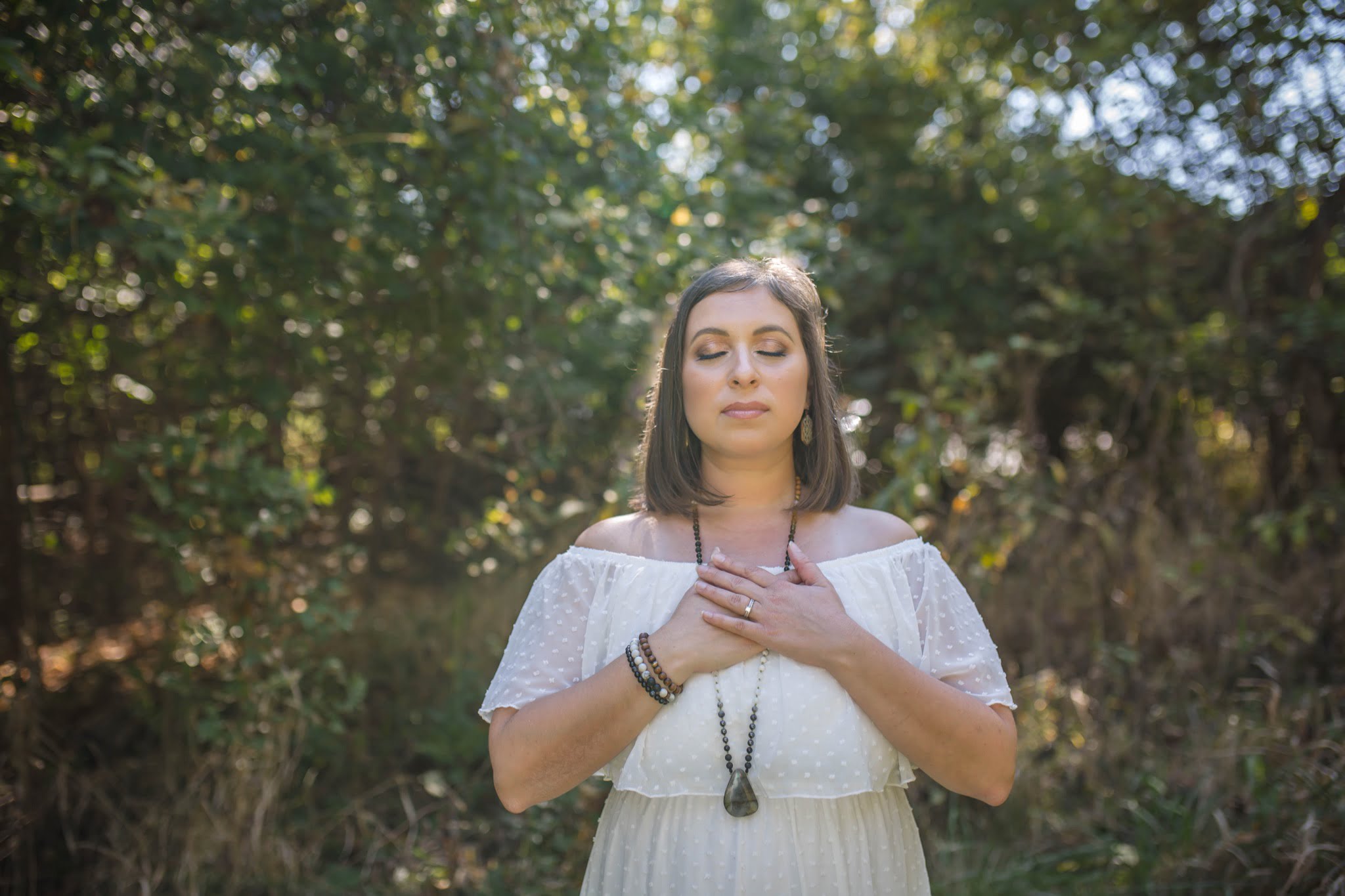 Meet Best-Selling Co-Author of 'Energy Healing & Soul Medicine', Meredith Daniels
HELLO AUTHOR MEREDITH DANIELS, WELCOME TO WORLDAUTHORS.ORG! WHAT IS YOUR CHAPTER ABOUT?
My chapter focuses on my spiritual journey, beginning with my Dad's passing, moving into discovering my spiritual gifts, and discussing the Ancestral Healing modality I utilize, called Generational Emotional Mapping.
WHAT IS THE MESSAGE YOU WANT TO SHARE WITH THE WORLD?
I want to share the message that when you heal yourself, you heal the World. We are all interconnected. We are all from the same Source. In GEM, you not only heal yourself, but you heal all the generations that came before you, as well as future generations. It is easy to feel helpless when you see horrific things happening in the World around you, but doing your inner work is truly something you can do to help make the World a better place. When you can respond to life's events as an observer from a healed place, you elevate the consciousness of humanity, as well as setting an example for others that they can overcome their trauma and respond to life in a calmer, higher vibrational manner.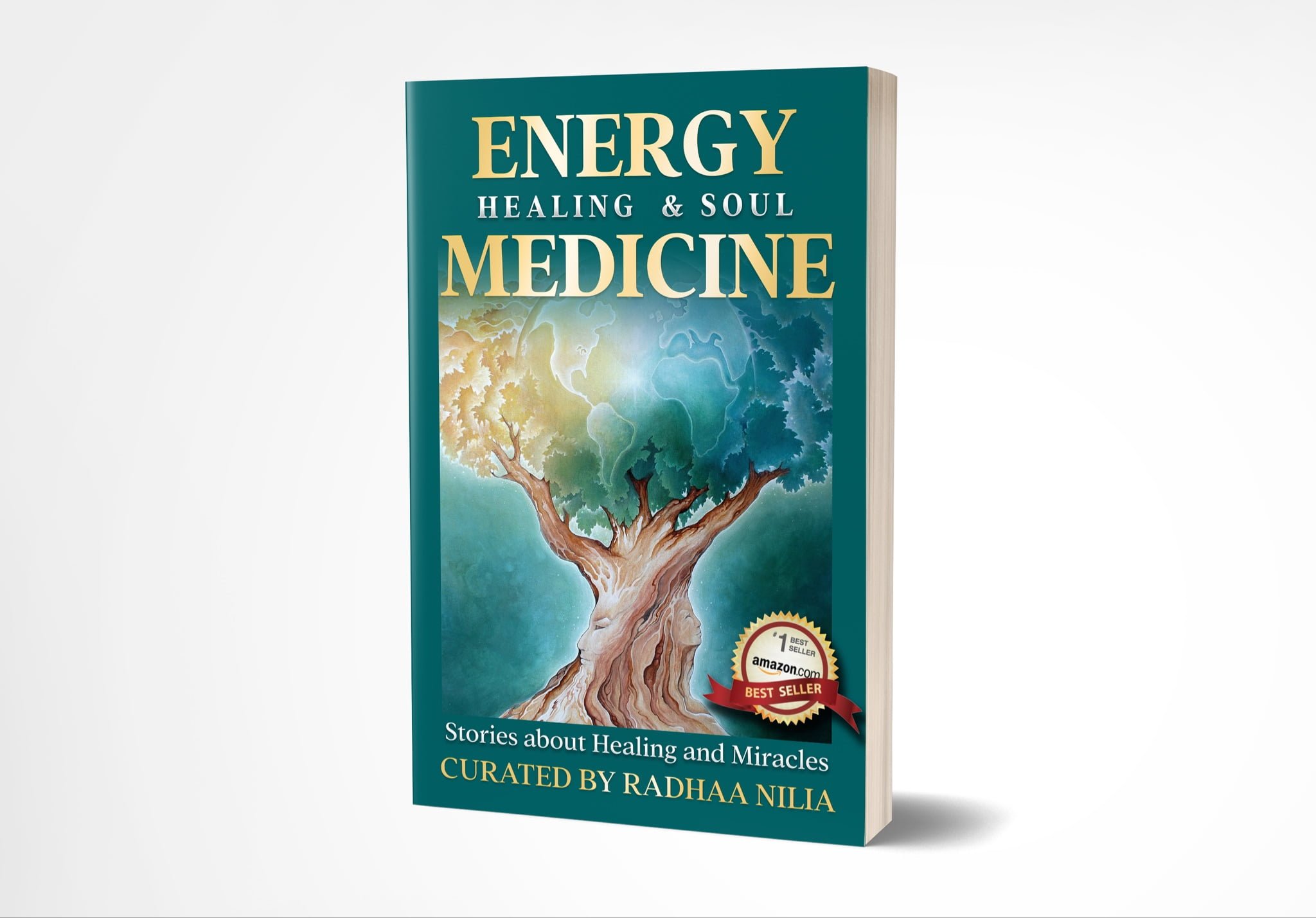 WHAT INSPIRED YOU TO SPECIALIZE IN THE MODALITY YOU USE?
I was introduced to GEM by a friend who was getting certified herself. She asked if I wanted to try a session, so I said yes. I experienced fabulous results with my session but didn't think anything of it beyond that. A few years later, I was giving a Mediumship reading, and my client asked if her back pain and her grandma's back pain were related. Knowing the ancestral connection between generations, I knew that there was absolutely a connection and that GEM could help heal my client and her deceased grandmother of the emotions causing the pain. I decided that I needed to become certified in GEM to help not only the person sitting in front of me but all of the souls that they bring with them. GEM is a way to help exponentially more souls than I could by simply working on one person at a time.
HOW DOES IT FEEL TO SEE ENERGY HEALING & SOUL MEDICINE HIT #1 FOR FOUR WEEKS?
Honestly, it's very surreal. I'm still waiting for someone to pinch me! Knowing that so many people are open to holistic healing is a beautiful thing and gives me faith in the future of humanity.
IS THERE ANY SECONDARY MODALITIES YOU SPECIALIZE IN?
I am also a Medium and a Reiki Master. I am not currently offering readings because I put a lot of pressure on myself to deliver accurate messages. I do, however, infuse each GEM session with Holy Fire Reiki and will periodically receive messages from Spirit during a GEM session that I am happy to deliver. I often see loved ones surrounding my clients, cheering them on, breaking through bindings, and expressing so much gratitude to their loved ones for doing this healing work on their behalf.
WHAT INSPIRED YOU TO BECOME A HEALER?
Growing up, I didn't know much about spirituality or Healers. After my Dad passed, I began having readings and sessions with energy workers. Something was pulling me to it and making me want to participate in the work, but I didn't know how to do it. I had a long period of knowing that I wasn't supposed to be a classroom teacher, which had been my lifelong dream, but not knowing what I was supposed to do. Over time, my healing gifts began to reveal themselves, my purpose became clearer, and I was able to step into this work.
WHY DO YOU THINK THAT ENERGY HEALING IS SO IMPORTANT IN THIS WORLD RIGHT NOW?
Humanity is at a tipping point right now. We have spent thousands of years being oppressed and suppressing our natural gifts and pain. We can stuff down our trauma for a long time, but it will eventually come out through an emotional explosion or as an illness. Going through the healing work right now is so important because humanity is ready to move on. The Earth is ascending from 3D to 5D consciousness, and ascending with it, we need to do the work. We need to see our pain to work through it and move on. We are not just doing the healing work for ourselves. We are doing it for our ancestors who were unable to do it for themselves and for our future generations, so they don't have to suffer in the same ways we did. As we heal this trauma on an individual and collective level, people will be able to respond to life from a space of peace and love instead of undealt with anger and fear.
WHY DO YOU THINK IT'S IMPORTANT THAT SO MANY HEALERS CAME TOGETHER IN THIS BOOK?
I love that so many healers came together in this book! It shows that there are so many ways to do the work of healing and offers options for people to see what resonates with them. There are many modalities in the book that I didn't even know existed – it's very exciting to see all of the possibilities and amazing work that healers are doing in the World.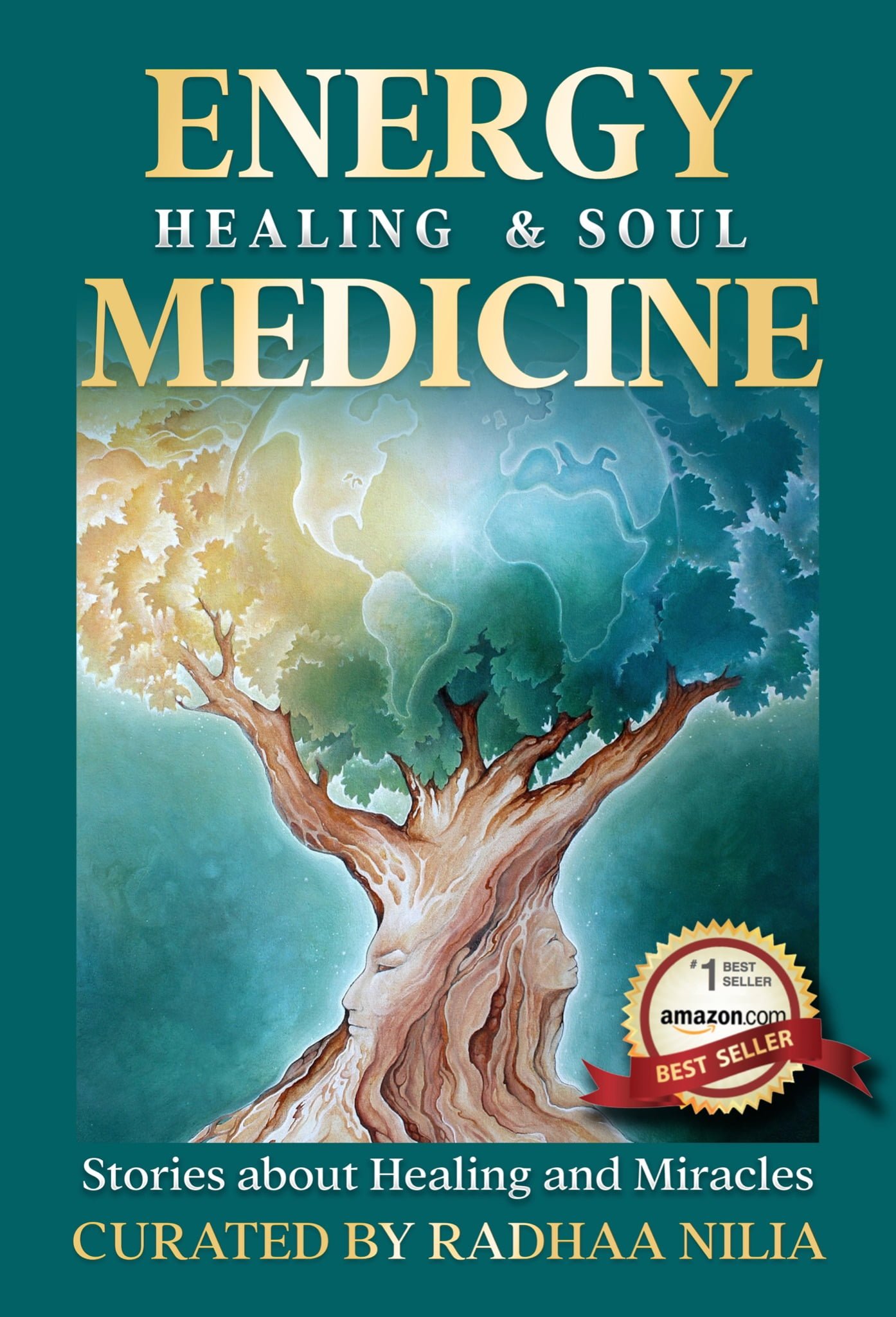 WHAT WAS YOUR EXPERIENCE WORKING WITH RADHAA PUBLISHING HOUSE?
I loved working with Radhaa Publishing House! I always wanted to be an author, but I had no idea how to publish and market a book. Radhaa and her team have been so helpful from the very beginning. They made this such an easy experience. Working with RPH allowed me to share my writing with the World while they handled all of the technical pieces. I would never have had a best-selling book trying to publish independently. I am extremely grateful that Radhaa came into my life and helped make my dream of becoming an author a reality!
IS THERE ANYTHING YOU ARE CREATING OR STUDYING IN THE REALM OF HOLISTIC HEALING?
I am currently working on a book of energy tips and tricks for teachers. Before I got into the energy world, I was a classroom teacher, and my husband is still in the classroom. Teaching is often a thankless and extremely stressful job. Before Covid, I put together a list of energy exercises and tools for my husband to do when working with extremely at-risk students and coming home stressed out each day. I realized that many more teachers were dealing with the same situations, and then Covid hit, creating more stress for teachers. My goal with this book is to give teachers tools and resources to help them reduce the amount of stress they carry since chronic stress leads to illness and reduces teacher burnout. I hope that teachers will share these exercises with their students, as they are beneficial to everybody. Teachers are extremely valuable and important resources for our communities and help shape our future generations. I hope that this book can positively impact teachers and students all over the World.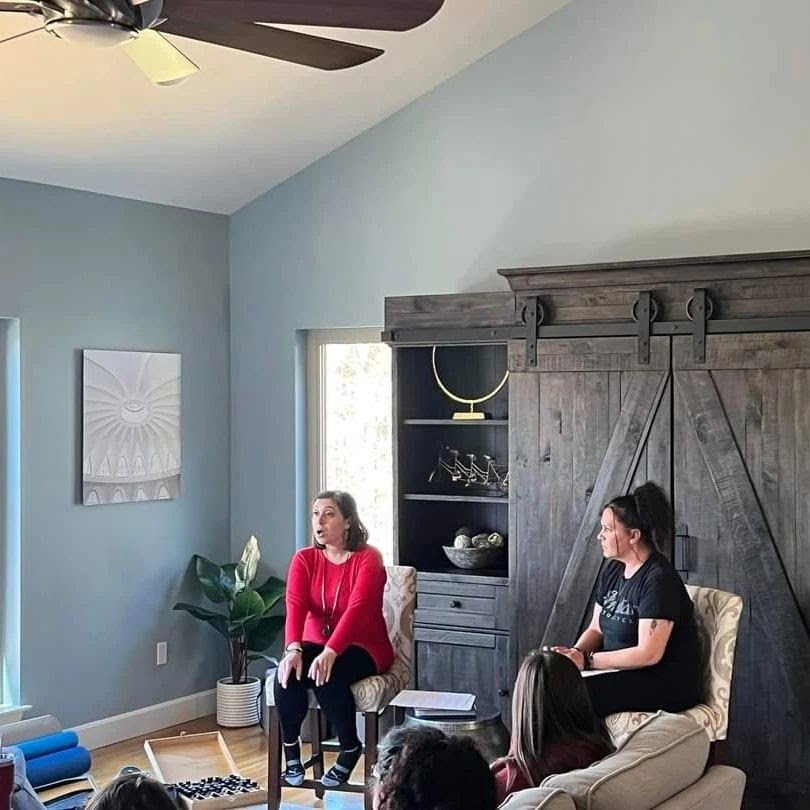 ANYTHING ELSE YOU'D LIKE TO SHARE WITH US?
My goal is to help as many people as possible. I recently spoke and did GEM sessions for the attendees of a Women's Wellness Retreat. I would love to present at any upcoming retreats or holistic health fairs and at schools for professional development.  I am so grateful to be part of Energy Healing and Soul Medicine. Thank you to Radhaa Publishing House for creating this important book, and thank you to the readers who are open to healing and raising the vibration of themselves and the Collective. We are all One, and I am excited about our bright future ahead.
Meredith Ruben Daniels is a certified Generational Emotional Mapping Ancestral Healer, Psychic Medium, Reiki Master, dōTERRA Wellness Advocate, author, and speaker. Ever since she was a child, Meredith felt called to help people. Her spiritual journey was prompted by the passing of her father, which led her to find the World of spirituality and energy healing. Her road was anything but straight, but Meredith is thrilled to have found her true calling in helping people connect to their loved ones and heal themselves and their entire family lineage. She is a firm believer that one person's healing helps heal the entire World. Meredith resides in St. Louis, MO, with her husband (and high school sweetheart), Kevin, and their three boys. When not doing a GEM session, Meredith can be found sitting in a carpool line.
To know more about Author Meredith Daniels you can follow her on Linktree, Website, Facebook and Instagram