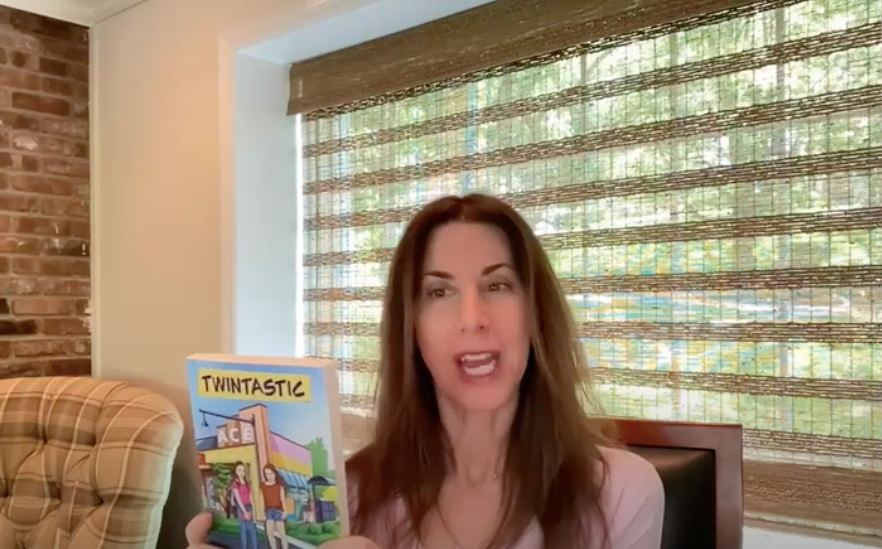 Listen Blurb: Twintastic By Author Jacqueline Davidson Kopito
Sixth grade identical twins Alix and Jordyn couldn't be more different. Jordyn likes fashion and art, while Alix loves reading and science. One day, while cleaning the attic, the twins come across a dusty old diary that once belonged to their Great-grandma Rose. Next thing the twins know, the magical powers once possessed by Rose and her twin sister, Molly, have been passed on to them. Suddenly, using only their thoughts, Alix and Jordyn can communicate with each other and move objects. They decide to use their secret powers to help save Ace, their parents' struggling restaurant. Otherwise, their family could be out on the street. At the same time, they deal with the daily grind of middle school, first crushes and tennis lessons. Using their powers, they have a bake sale, enter a science contest, and tutor their friends. But will it be enough to rescue the restaurant and save their family from ruin?
About Author Jacqueline Davidson Kopito
Jacqueline Davidson Kopito received a B.A. from Syracuse University and a Master's in Corporate and Public Communications, with honors, from Seton Hall University. She has written numerous articles for TWINS Magazine, the Chicken Soup for the Soul series, and local newspapers. For tweens ages 8-12.
An identical twin herself, when Jacqueline is not binge-watching Netflix, talking to her sisters (and Mom & Dad), practicing qi gong, or rooting for the NY Rangers, she loves talking and writing about all things twin related.
Jacqueline lives in Short Hills, New Jersey with her husband and her two boys.
To know about author Jacqueline Davidson Kopito visit her website: www.jacquelinekopito.com