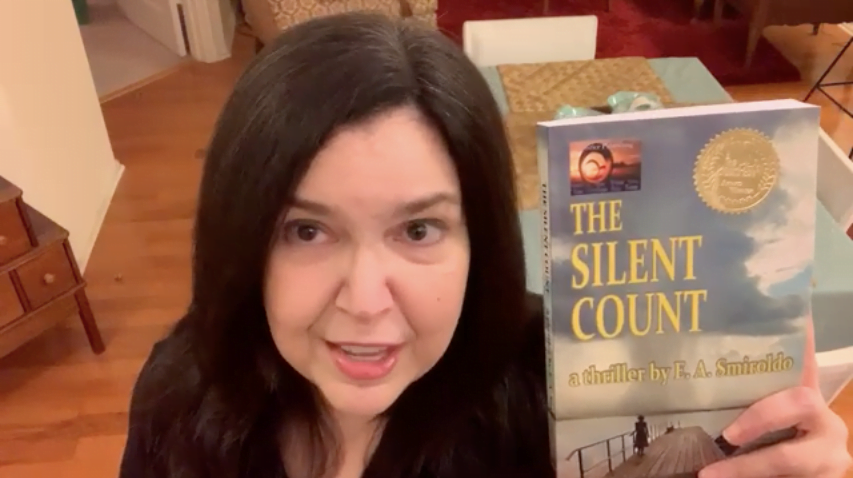 Listen Blurb: The Silent CountListen by Author E.A. Smiroldo
She's determined to stop climate change before it's too late…

Nuclear engineer Dara Bouldin's life is a mess. She's paying off her dad's gambling debts, reeling from a broken engagement, and practically invisible at the energy research agency where she works. Meanwhile, her ex Jericho's latest single is racing up the charts and her handsome new colleague Dmitri is friendly with everyone but her.

All around them, wildfires, floods, and other natural disasters have become the norm. But Dara has an audacious plan to reverse climate change, if only someone would listen.

Little does she know, someone at the CIA has been paying attention. And when the public demands action, Dara gets the chance to turn her dream into reality, with the blessings of Congress and the President. Things are looking up.

That is until she discovers a secret that thrusts her into the center of a global conflict that could rewrite history, in dire ways she never intended. Things are going to change, big time. And the countdown has already begun.

Be careful what you wish for, Dara.

ABOUT AUTHOR
E.A. Smiroldo is a nuclear engineer with a creative streak. She's also a Washington Area Music Association Award-nominated singer-songwriter and has won prizes in writing competitions sponsored by the Bethesda Literary Festival and the International Screenwriters' Dig. After placing in the latter, she optioned the treatment for her screenplay, Blood Like Water, with X-ray Media.
Premised on real science, The Silent Count is her debut novel.