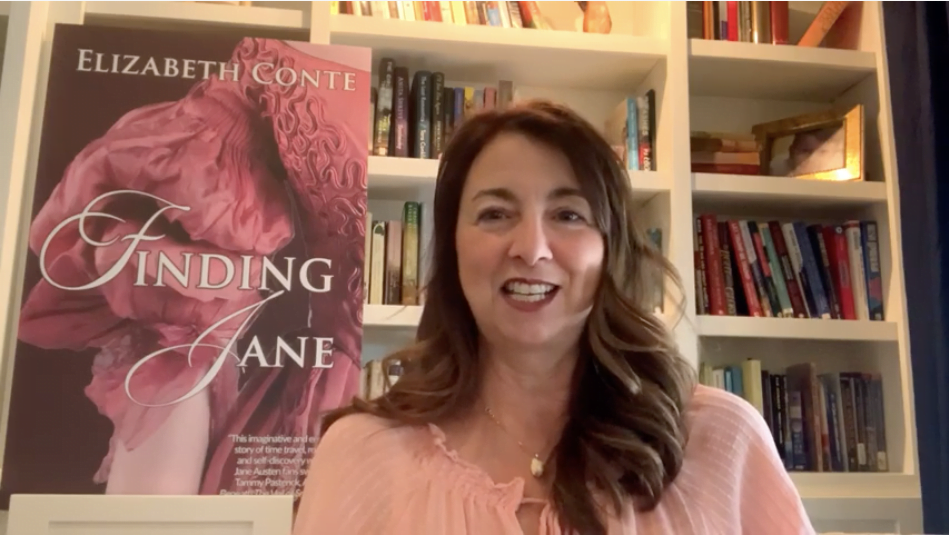 Listen Blurb: Finding Jane by Author Elizabeth Conte
Pride and Prejudice meets The Time Traveler's Wife, this tale of love, honor, and even scandal will test the course of destiny for two souls in search of each other, if only time wasn't between them.
A business trip from the crowded streets of Los Angeles to the countryside of England was supposed to be a reprieve for Jane Reynolds. She needed a break from congested commutes, endless workdays, and mostly, to stop crying from a broken heart. But her first night out in the bustling streets of London, and an encounter with a young man only reinforce that life and love are just illusions, no matter how far she travels.
Taking refuge in a bookstore, Jane meets a psychic who tells her she is unique, born under the black moon, giving her a magnetic energy that will send her on a faraway journey. It is only the next day when she unwittingly steps into a strange vibrational pull and is found naked in a 19th-century field that the psychic's words find meaning.
But nothing good can come from disrupting a time and place you don't belong–unless you are Jane.
Caught in the past, Jane becomes an interloper in the lives of the people she meets. Especially to Henry Eaton, the handsome landowner who takes her in and finds himself drawn to the woman who has brought a renewed sense of vivacity to his family, his home, and even his own harrowed heart.
As the characters weave their lives together through friendships, flirtation, and intrigue, Jane and Henry test the course of destiny in their search for love.

Ultimately, Jane must fall into the past to find love in the future.
About Elizabeth Conte
Elizabeth Conte is a writer of novels, poetry, and short stories. She is a native Californian where she lives with her husband and her almost out-of-the-house college kids. When she isn't writing, you will find her in her garden, walking her dog, Winston-the only one who will sit and listen to her reading out loud, or mixing up a cocktail. Her love for writing is only equal to her love of gardening. 
To know more about Author Elizabeth Conte visit: www.ElizabethConte.com