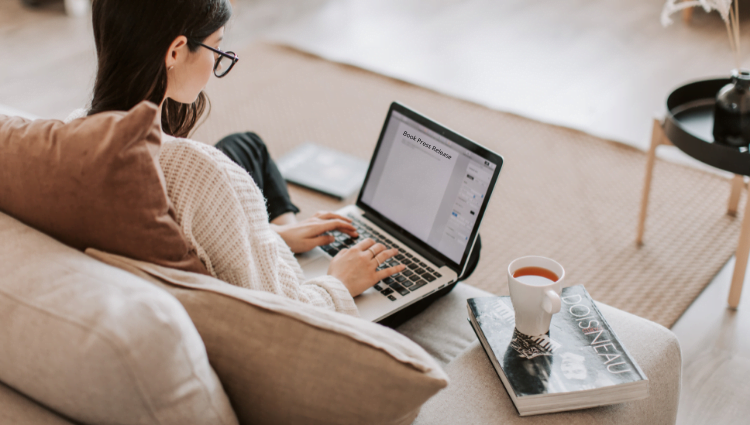 How to Write a Book Press Release?
A press release is a brief writing that summarizes the critical aspects of your message. A book press release is among the most cost-effective and effective promotional tactics for gaining readers' visibility. A press release is a tested means for generating exposure. Too many publishers' publicity releases, on the other hand, go unnoticed due to one fundamental blunder: they compose their press releases regarding their books.
However, knowing how to perform all of the above successfully is where the actual marketing magic happens. When you understand this, a book press release may be a show stopper for your sales and authority – not simply a pride metric, as many people believe.
HOW DO YOU WRITE A BOOK PRESS RELEASE?
It's an exciting time when you're publishing a book. You want to put yourself in the best possible position for a prolific book launch and share your work with as many people as possible. This is where the press release for the book comes in. Consider it a combination of a fast, inspiring pitch for your book and a business card. It doesn't have to be challenging to learn how to write a press release for a book launch, but you should grasp the essentials so you can make an excellent first impression. A standard book press release is 300 to 500 words long and should be one page long. The more concise and engaging your message, the better. Here's an example of a plan:
Before you begin to write your book press release, you must first decide who you want to read it. You'll be able to adjust the material of your press release to attract their attention once you've identified your target audience. It will also assist you in determining the most effective distribution techniques so that your press release reaches the correct individuals, those who are most likely to read it.
Set up the proper press release structure, layout, and typeface after that (e.g., Times New Roman, 12pt). Considering media outlets and journalists will anticipate the usual press release format, this is an important stage in creating a book press release. Your press release can get lost in the shuffle if you don't use it.
Use a captivating headline
Your headline will be the most attention-getting section of your press release, so make it outstanding. As a general rule, it ought to be specific and targeted, with a length of 65 to 80 characters. The ultimate purpose of your headline is to engage the reader and entice them to read every word of your book press release and, eventually, your book.
Subheadlines are roughly 120 characters long and appear beneath the headline. Subheadlines help readers comprehend what your press release is all about. To put it another way, a strong headline will tempt readers to read your subhead, and a strong subhead will support your title and lure readers into reading your press release.
The introductory paragraph of your book press release, also known as the "lead," should be as powerful and captivating as possible. You want to provide the reader with a quick overview of what the remaining press release will be about, your book's topic. Your opening paragraph should be no more than 60 words long. You will also have a greater chance of being selected by media outlets if you do this.
A boilerplate is a one-paragraph description of a company in a news release; however, it acts as the author bio in the case of a book press release. This is where you tell us about yourself as an author, how many books you've published, and any other pertinent information about your books, like awards and proof-of-topic knowledge.
Distribute your book press release
You may begin the process of distributing your book press release whenever you are satisfied that it is set to be sent to news agencies and journalists. The most crucial aspect of public relations is this. That's where your press release finds its way into the hands of journalists who can help spread the word about your new book. You have a few options for distributing your press release. Here are some of the ways.
Direct contact with media contacts: Contact them directly if you already have a list of media contacts.
A professional syndication service, such as WorldAuthors.Org's Book Press Release publishing, is the most popular approach to publishing your book press release for maximum visibility.
Please post it on your website or blog: To maximize overall visibility, you should always share your press release on your web page or your book's website. If you use a distribution provider, search engines will not consider your press release duplicate content if you put it on your blog or website.
Distribute via social media: Once you have a shareable link (either from your website or from a press release picked up by news outlets), publish it to your social media accounts for your friends and followers to see, like, and share.
The truth is just because you authored something and it's distributed widely doesn't ensure that people will buy your book. Exposure isn't the same as sales. To get the most out of your press release, make sure it's not just concise and entertaining, but also it's distributed to the correct audience, so it gets seen.
Send a copy of the press release to businesses in your area or charitable organizations whose mission statement is related to the subject of your book. Literary journals that feature writing or book reviews in the same genre may be interested in featuring you and your book, so take a chance. You'll need to attach a review copy of your book with your press release if you want a magazine or journal to do a review.