Are you having trouble formatting your eBook correctly? Interview with eBook Conversion Company will help you come out of the problem
We interviewed Ebookifi, a premium professional eBook conversion company that has been rendering many services in this field in a very affordable and user-friendly way.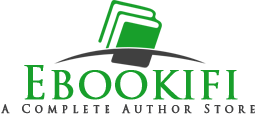 PLEASE BRIEF US ABOUT EBOOKIFI
Ebookifi came into work in 2008. Since then, it has catered to authors and writers' needs in converting their pieces of talent into perfect eBooks. We believe that a book grabs a reader's attention when it has an attractive outlook and well-formatted pages. We tend to give the best services to our clients and solve all their issues.
WHAT SERVICES DO YOU OFFER?
At Ebookifi, we offer various services, keeping in mind all the problems that young writers or even professional authors face when launching their books. Our services include eBook conversion into formats for publishers like Amazon Kindle, Apple iBook store, Smashwords, etc. We can also provide book scanning, cover formation, eBook promotion, Epub error fixing, typo fixing, etc. At Ebookifi, our services address all typical issues that authors and writers face.
WHY DO YOU THINK THE EBOOK CONVERSION IS ESSENTIAL?
We believe that there is a revolution in book reading because of all the technological advances and innovations. Ebooks give a technological breakthrough to the experience of book-reading. But many books go unread or neglected because of their outdated or wrong formatting. Ebookifi caters to this issue and makes sure that every book is attention-worthy to appreciate it.
WHAT IS UNIQUE ABOUT EBOOKIFI?
At Ebookifi, we never compromise on our work. We provide fast services as we tend to deliver our clients' projects as soon as possible, not to have to wait much to get their books out in the online market. Besides, our team is well-experienced and great-skilled. EBook conversion isn't easy and requires perfect knowledge and skills; therefore, our team has all the skills to carry out the process in a premium professional manner.
HOW DO YOU PLAN TO INCREASE YOUR REACH GLOBALLY?
We recommend our authors and writers publish their books in multiple languages to reach to as many people worldwide irrespective of their tongues. Therefore, our diverse clients demand multi-lingual conversions such as Spanish, French, German, Japanese, Chinese, English, etc. This way, Ebookifi has reached a diverse audience by providing satisfied servicing to all around the globe.
WHAT ARE THE COMMON EBOOK LAUNCHING MISTAKES THAT MANY WRITERS DO?
Indeed, an important question. The biggest mistake is that many writers think that eBook conversion is an easy task, and they can individually carry it out. But believe us when we say that eBook conversion requires many skills and expertise. Similarly, many authors do not keep up with the modern eBook standards, and therefore labeling their work out-dates many readers neglect their books. Ebookifi caters to all these problems and helps its clients to publish a professional eBook effectively so that it immediately attracts readers.
For more info, visit – www.ebookifi.com and follow us on Instagram @ebookifi, Twitter @Ebookifi and Facebook @Ebookifi