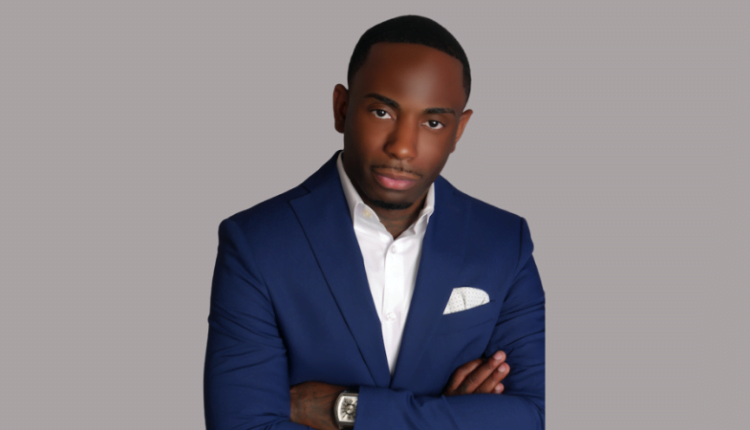 Interview with Author Stephen L Robinson
TELL US SOMETHING ABOUT YOURSELF?
Well, as you know, my name is Stephen L Robinson. I am an Author, Speaker, Relationship Coach, and Minister. I lead the love & relationship ministry at Transparency Church. I never wanted to be a relationship coach, nor did I ever have plans to write a book, but God had other plans for me. So, my main goal in life now is to revolutionize relationships for the better using biblical principles.
YOUR BOOK, "T.R.U.S.T.I.N.G LOVE," WAS PUBLISHED RECENTLY. TO BEGIN WITH, COULD YOU TELL THOSE WHO DON'T KNOW MUCH ABOUT THE BOOK?
Well, the book is about eight letters that will revolutionize your relationship for the better using biblical principles. The eight letters stand for the things all relationships should have, and they are as follows.
T=Truthfulness
R=Respect
U=Understanding
S=Security
T=Transparency
I=Investments
N=Niceness
G=God's Wisdom
In this book, I break down each letter on what the Bible says about each particular topic, why it's important in a relationship, and practical advice on how to apply it in your relationship.
WHAT INSPIRED YOUR DEBUT?
My debut was inspired by a video I did on the topic last year. As you know, I am a relationship coach, and I did a video titled "Is Your Relationship T.R.U.S.T.I.N.G?" It's the same concept of the book but with less detail. I received great feedback from the video, but I knew the information in it was very short since Instagram only gives you a few minutes on your videos. So that inspired me to do a book on it going into extreme detail.
WHAT IS YOUR PROCESS OF WRITING A BOOK?
Well, the process for me is simple. I take the idea that I have in mind, create an outline, I research the biblical reference behind it, I include the scriptures then start writing. I like to write at the beach, but since I live in Piscataway, New Jersey, and I can't be at the beach year-round, I had to settle for writing at night in my bedroom since this was written during the winter months.
WHAT BOOK ARE YOU PLANNING TO WRITE NEXT?
I think I'm planning to write a book titled "The 3c's of Dating," most people put looks at the forefront when they are seeking a partner. But what does the Bible say about that? So, I honestly think that will be the next book. Hey, and what better time than now to start. It's the summer months. 
FINALLY, WHAT ADVICE DO YOU HAVE FOR ASPIRING AUTHORS?
The advice I would give is if you feel the burning desire to write a book start today. Don't wait for the perfect time. Start writing your thoughts even if it's 15 mins a day. Once you start to see the progress, that will motivate you to keep moving forward. Also, don't rush; a book is an art, so do so in a way your voice is heard.
WHERE CAN OUR READERS FIND YOU ONLINE?
They can find me on 
Instagram: www.instagram.com/stephenlrobinson
Twitter: www.twitter.com/stephenlrobnson
Website: www.stephenlrobinson.net