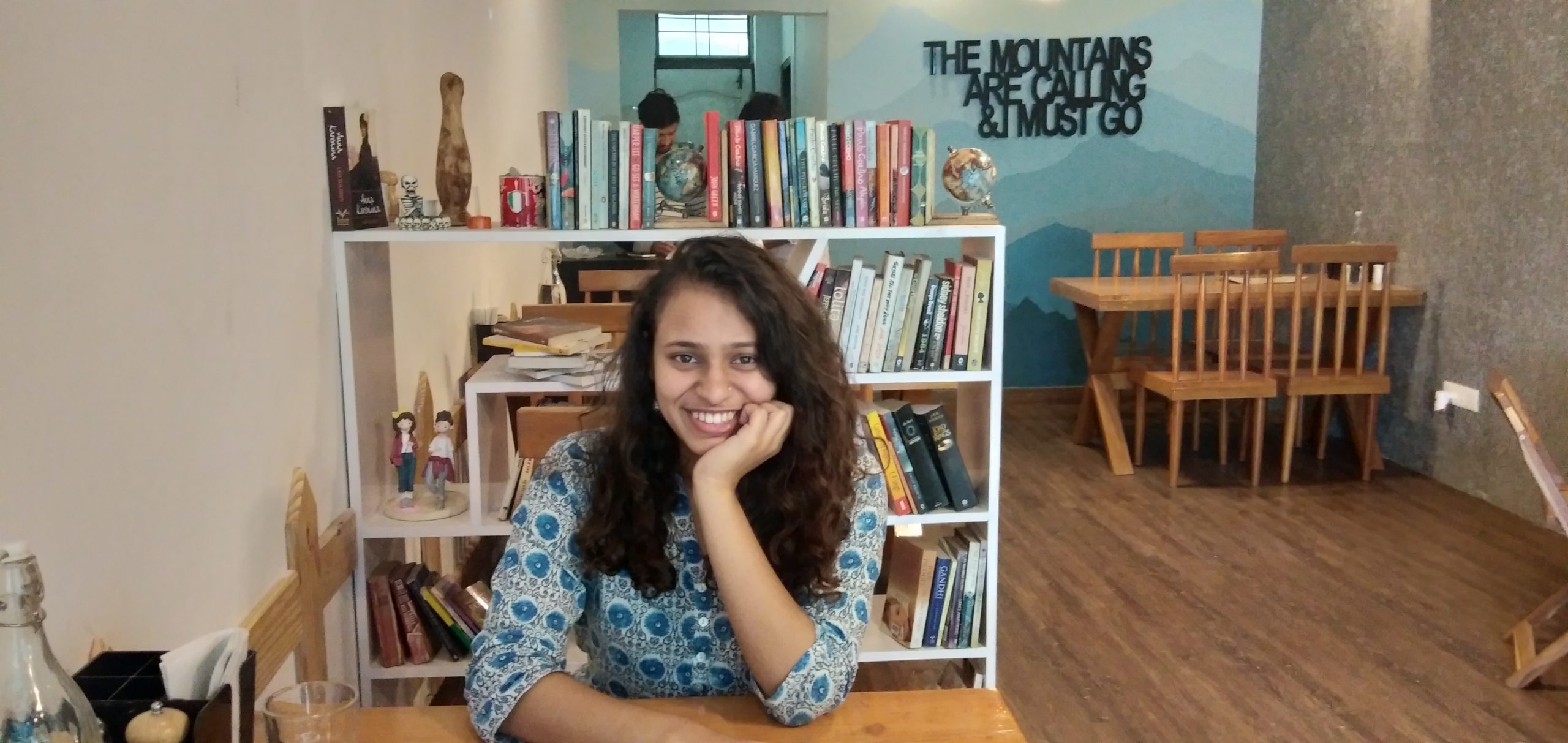 Interview With Author Rhea Sharma
RHEA, TELL US SOMETHING ABOUT YOURSELF?
I am a student of English Literature, and hope to always remain so, in some capacity. I've spent most of my life in Dehradun, and am deeply influenced by the warmth and ease of my gentle city. I've dabbled with some form of writing or the other since I was ten years old. Books have always been a source of comfort. I especially find a treasured sense of awe in the works of early twentieth-century American authors. F. Scott Fitzgerald's writing in particular is something I harbour a lot of affection for. 
It took numerous, very embarrassing attempts at writing fantasy and romance stories to actually get into the craft of prose. In that regard, I owe a lot to my school teachers and the online community of writerscafe.org. I spent most of my teenage years writing poetry. It is something that I enjoy incorporating into my prose as well.
Apart from literature, I am passionate about music and I've been singing since I could talk. I adore the indie genre. Literature and music are the two things that keep me afloat. They're very important to me because I believe the art we consume seeps into our lives and always ends up defining our experiences in some way.
YOUR DEBUT BOOK, "MILKY TEA & VODKA", WAS PUBLISHED RECENTLY. TO BEGIN WITH, COULD YOU TELL THOSE WHO DON'T KNOW MUCH ABOUT THE BOOK?
At its core, it is a story about vulnerability. It's about a seventeen year-old girl named Vanya, dealing with the untimely death of her alcoholic father while she's living with a distant mother. It's also about Chitra Deewaker, an old yet seemingly indestructible wheelchair-bound woman who has just moved back into the neighbourhood. Vanya and Chitra find themselves in a strange, unlikely relationship, bound by secrets and tea. More than anything else, the story is about guilt, and making peace with the difficult things, before finding a way to acceptance. 
WHAT INSPIRED YOUR DEBUT?
It sounds very strange saying this now, because it's been so long, but many parts of what the book is today – especially Chitra's character – began to take shape in my mind back when I was in eighth grade. Chitra is an amalgam of the amazing women I've had the good fortune of knowing, and the product of a hyperbolic imagination that likes to ponder over the softer parts of people's lives that are veiled by time. Things we never find out, even if these people happen to be immensely close to us. Her character was one of the things that drove me to write the book in the first place – I needed to put her down on paper. 
Very few events of the story are inspired from personal experience, I'm thankful to say, but none of us have had perfect childhoods. It's a story that encapsulates some agonizing, uncomfortable moments in the discourse of family, and the truth about broken homes – how they don't always necessarily look broken. 
WHAT IS YOUR PROCESS OF WRITING A BOOK?
This is the first time I've fully completed a long piece of fiction, so a concrete process is still settling in. However, a long-standing method I apply to any kind of writing is putting my rough ideas down the traditional way – with pen and paper – before anything else. It's a leap of faith, very haphazard and resembles the scribbles of a madman, but it helps me get my thoughts going, and something always comes together. 
My current writing process stretches over weeks. I like to optimize my nights as much as I can, mainly because of the quietness and solitude. Mornings do not agree with me, and I find it much easier staying up till 5 am, running on lukewarm coffee, than waking up at 5. This is something I'm trying to change (you can see how my sleeping habits appall any well-wishers that I'm lucky to have), but it's all a work in progress. 
WHAT BOOK ARE YOU PLANNING TO WRITE NEXT?
I have wisps of ideas from here and there, and usually, when something of substance really comes together, there is no letting it go, so I'm going to wait for things to materialize. I have always had an inexplicable bent towards fiction, so I think that's what it's going to be. Can't wait to surprise myself and see what happens!
FINALLY, WHAT ADVICE DO YOU HAVE FOR ASPIRING AUTHORS?
I'm still learning a lot of things, but I would say, be patient with yourself. There are moments when you feel like your own biggest enemy and you demand too much, too fast. But in the little experience that I've had, writing is just one of those things where you need to conquer the clamour to make something beautiful out of it. Easier said than done of course – I'm still learning to be tender with myself in that regard, but I've watched it give way to amazing things. 
That being said, once you get there, hold it like your life depends on it. Take your time, do not shy away from the work, and in the end, it's all about the story you're trying to tell. You're a vessel for the craft. Treat it with gentleness, a sense of reverence, and let it permeate you with joy.