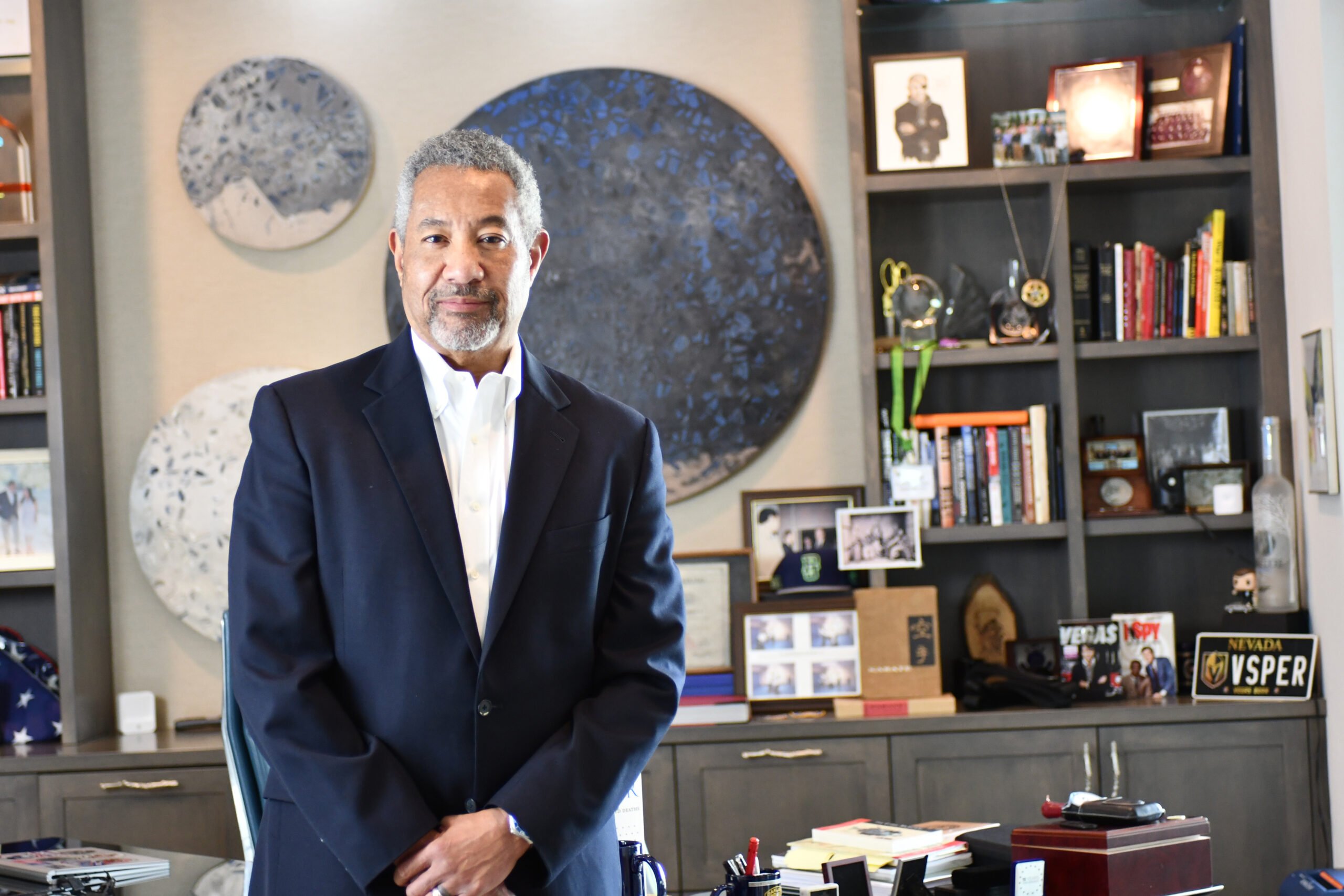 Interview with Author Mike Howard
Mike Howard is the author of "The Art of Ronin Leadership – Strategy, Success, Sustained Excellence." He served at Microsoft for 16 years as its chief security officer is a 22-year veteran of the Central Intelligence Agency, and was a police officer with the Oakland Police Department in California.
HELLO AUTHOR MIKE, WELCOME TO WORLDAUTHORS.ORG! TELL US SOMETHING ABOUT YOURSELF?
I was born in Waltham, MA in 1956. My father was career military (Army) and my mother worked part-time cleaning houses as I was growing up.  I am half black/half Japanese as my dad and mom met in Japan while my dad was stationed there.  I call home the Monterey Peninsula of California. My dad was assigned to the then Ford Ord Army Base there on the peninsula so we always lived in that area while I was growing up. I had a brother who unfortunately passed away when I was five years old and he was four.  So for all intents and purposes, I am an only child.  I have always dreamt of being a police officer since the time I was a little boy. I watched cop shows, spy shows, etc., regularly growing up.  After high school, I attended San Jose State University in California majoring in Criminal Justice. 

I eventually obtained my BS and went on to become a police officer in Oakland, California for a few years.  While working in Oakland, I picked up a book called "Piercing the Reich" by Joseph Persico.  It was all about the exploits of the OSS – Office of Strategic Services (the precursor to the modern CIA) and how they trained for and eventually infiltrated Nazi-occupied Europe and then Germany. I was intrigued with the adventures of these spies so eventually went to the Federal building in San Francisco and talked to someone at the CIA about a possible career with them. At that time, they were looking for people with my background and skill set.  After a year of examinations, testing (psychological, medical, polygraph) I was accepted into the CIA in their Office of Security in 1980. I moved out to the Washington DC area where I began my career. I was in the Office of Security for six years where I did a variety of things such as investigations, protection of defectors who came over to the US (It was still the Cold War), and eventually ended up on the protective detail of the then Director of CIA, William Casey. Casey was a cabinet-level official under President Reagan so we often took him to the White House, State Dept., Pentagon and Capitol Hill as well as protected him domestically and overseas. 

I eventually made the jump over to the Directorate of Operations or DO as we called it back then. It was the clandestine arm of the CIA and where the espionage activities took place. I spent the bulk of my career there, primarily in Counterterrorism.  When not at CIA Headquarters, I did most of my work in Asia and Africa with some dabbling in Latin America.  I served two years in the Philippines while with the CIA as well.  I also had a few years where I worked with the military, was in the Inspector General's office as an Investigator, and did a stint working in our Personnel office doing career development, mentoring, and recruiting.  I finished up my career in a domestic assignment in Pittsburgh, PA where I had five states under my command. I was there when 9/11 happened and one of the hijacked planes went down in PA.  I left the CIA in 2002 after 22 years there.  I then went to Microsoft where I first ran the security for Bill Gates and the top executives for a year.  After that year, I was appointed Director of Security where I ran all the physical security for the company globally and later my title changed to Chief Security Officer or CSO.  I ended my working life in 2018 when I retired from Microsoft. 

I am married to my college sweetheart Janice and we live now in Las Vegas, NV. I was into martial arts for many years starting at the age of 14. I achieved a black belt in Aikido while I was stationed in the Philippines. My wife and I are into working out and we go to a place called F45 to keep ourselves fit.
YOUR BOOK, "THE ART OF RONIN LEADERSHIP", WAS PUBLISHED RECENTLY. TO BEGIN WITH, COULD YOU TELL THOSE WHO DON'T KNOW MUCH ABOUT THE BOOK?
My book, "The Art of Ronin Leadership" is a book about my journey of leadership.  It looks at leadership from the lens of my time in the police department, CIA and Microsoft.  I detail great leaders who I met and who influenced me, as well as not-so-good leaders whom I learned not to emulate.  My journey talks about a time when I had no leadership responsibilities, to when I ran global organizations at CIA and Microsoft. Along the way, the book describes mistakes I have made along the way and how I learned from those mistakes. I also go into insecurities. We all have them and even great leaders have times when they are unsure of themselves. I delve into this a lot to show that you can always grow and learn to become a great leader no matter what setbacks occur along the way in your own leadership journey. I named the book "The Art of Ronin Leadership" because being half Japanese and a martial artist, I have always been enamored with the ancient Samurai culture and the warrior ethos. Ronin means "masterless samurai." I believe that in anyone's leadership journey, to progress, learn, work under various leaders with their own leadership styles but you eventually forge your own path to leadership. You become "masterless."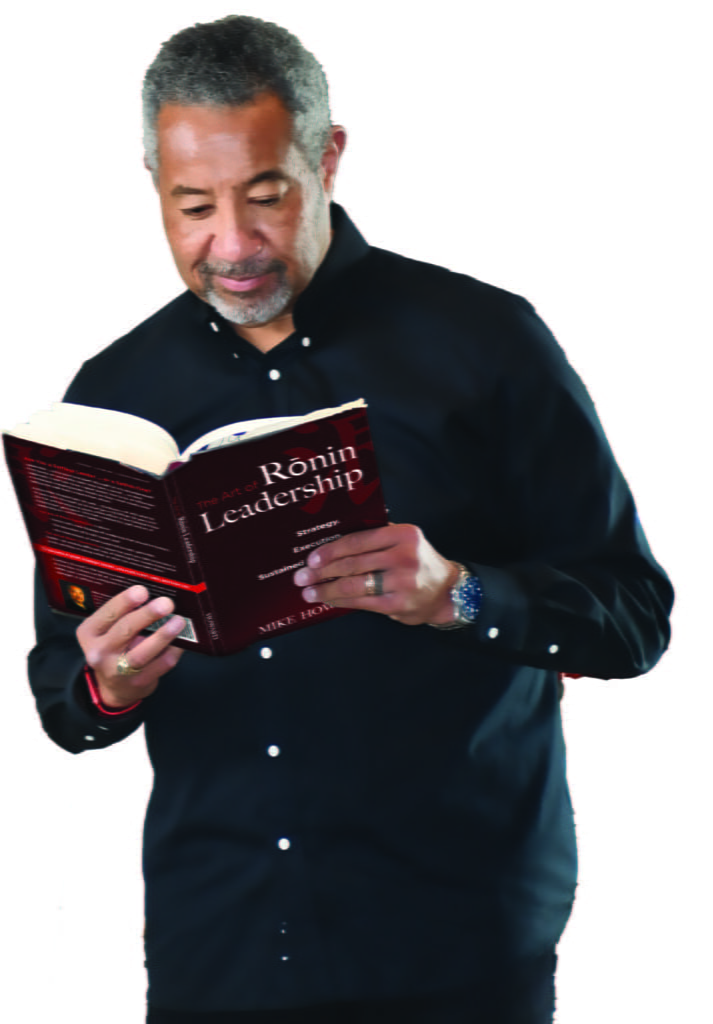 WHAT INSPIRED YOUR DEBUT?
What inspired me to write the book is that I always had the desire to write a book.  I also have witnessed how bad leadership can destroy morale and make people feel as if they are just cogs in the wheel vs a valued asset to an organization.  So I took advantage of quarantine to write this book.  I want it to be an inspiration to those who want to be leaders as well as current leaders who are still honing their leadership craft. 
WHAT IS YOUR PROCESS OF WRITING A BOOK?
My process of writing this book was taking a PowerPoint deck on leadership that I used to use when giving speeches on leadership and using that as the basis for the book. Along the way when I decided on the Ronin theme, I used quotes from The Book of Five Rings (the quintessential samurai tome on being a warrior) and used those as teaching points for each chapter. I didn't outline anything.  I just started writing and it seemed to flow.
WHAT BOOK ARE YOU PLANNING TO WRITE NEXT?
I'm planning on writing a fiction novel. Action thriller and using my background to lend credibility to it.  I also want to do another book on leadership but this time looking at next-generation leadership.  Interviewing up and coming young leaders and getting from them their ideas and aspirations about leadership.
FINALLY, WHAT ADVICE DO YOU HAVE FOR ASPIRING AUTHORS?
I watched a lot of Master Classes on writing in the process of writing my book.  I learned a lot from the various authors giving the classes.  I would encourage aspiring writing to find similar educational sources to give them ideas on how to start. But the best advice I can give is to just write.  Start putting pen to paper.  My first cut was horrible.  But in the process of editing, re-editing, and refining, there was joy in seeing how this blank slate became a manuscript and then eventually published.  Just write.
WHERE CAN OUR READERS FIND YOU ONLINE?
THEY can find ME here: 
Website: www.mikehowardauthor.com
Facebook: https://www.facebook.com/RealMikeHoward/
Instagram: https://www.instagram.com/real_mikehoward/