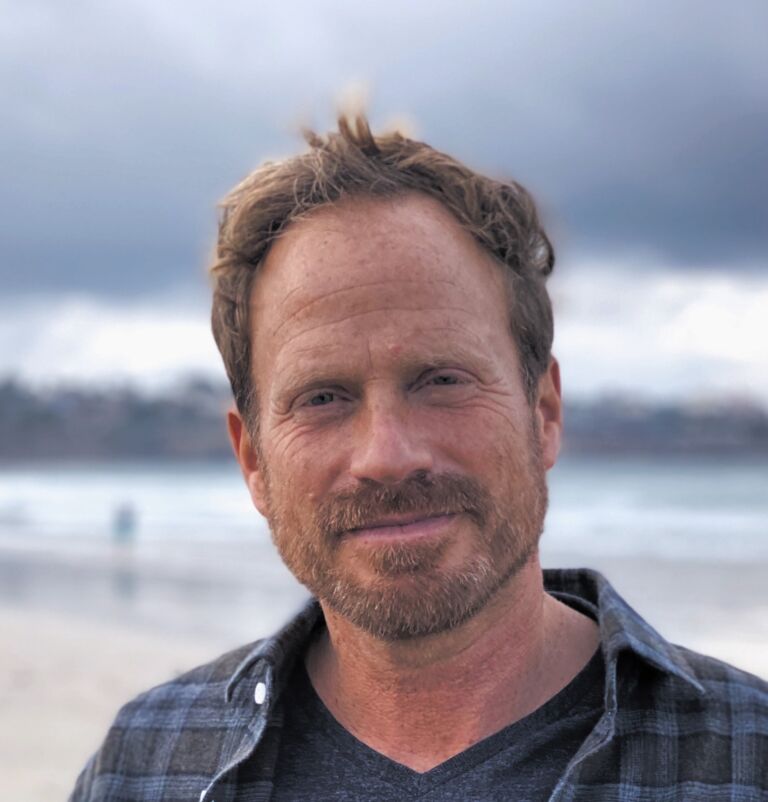 Interview with Author Mark J. Rose
Mark J. Rose is a scientist, author, and adventurer. He holds a doctorate in pharmaceutical chemistry and is a director of research and development at a major biotech company. Fascinated with how humans adapt in a rapidly changing world, his writing resides at the intersection of technology, science, and society. Rose is the author of the highly acclaimed Matt Miller in the Colonies series, which is available on Amazon and Audible. The fourth book, titled Architect, is the latest and releases in February 2023. Mark J. Rose resides in La Jolla, California with his wife Wendy, and a Sheepadoodle named Misha that likes to take long walks on the beach.
HELLO AUTHOR MARK J. ROSE, WELCOME TO WORLDAUTHORS.ORG! TELL US WHAT DRIVES YOU TO WRITE? YOUR MOTIVATION AND THE PURPOSE OF YOUR BOOK(S)?
I've always been interested in how much we know about how the things around us work. We use machines every day but often have no idea how they function or how they're made. For example, I grew up working on car engines, but I'd have no idea how to fix my modern BMW if it stopped working. We plug in, flip switches, or turn on taps every day, expecting something to come out of the wire or pipe without knowing who put it there and how. What would we do if it all stopped working? The best thing I could do to explore this was to put Matt Miller in the past, with no modern conveniences, and see if he could thrive. 
WHAT DO YOU HOPE READERS WILL GET OUT OF YOUR BOOKS? HOW WILL THEY FEEL OR BE DIFFERENT AFTER READING IT?
I guarantee that you'll be inspired. If you read the first book, you'll want to read the second. Matt Miller is a hero, and there is something healthy about being immersed in a hero's journey. A hero has convictions and fights for what is good and right. We need examples of this more today than ever.
Along with what I think is a captivating story, I have also tried hard in the fourth book to speculate on the nature of reality and the universe. Scientists are learning more and more about time travel, human consciousness, and the nature of the quantum world. The quantum world is where miracles happen, and we live in it. If my readers don't believe in a higher power, I would want them to explore that disbelief. If they do believe, I'd like them to dig deeper and determine precisely what that means.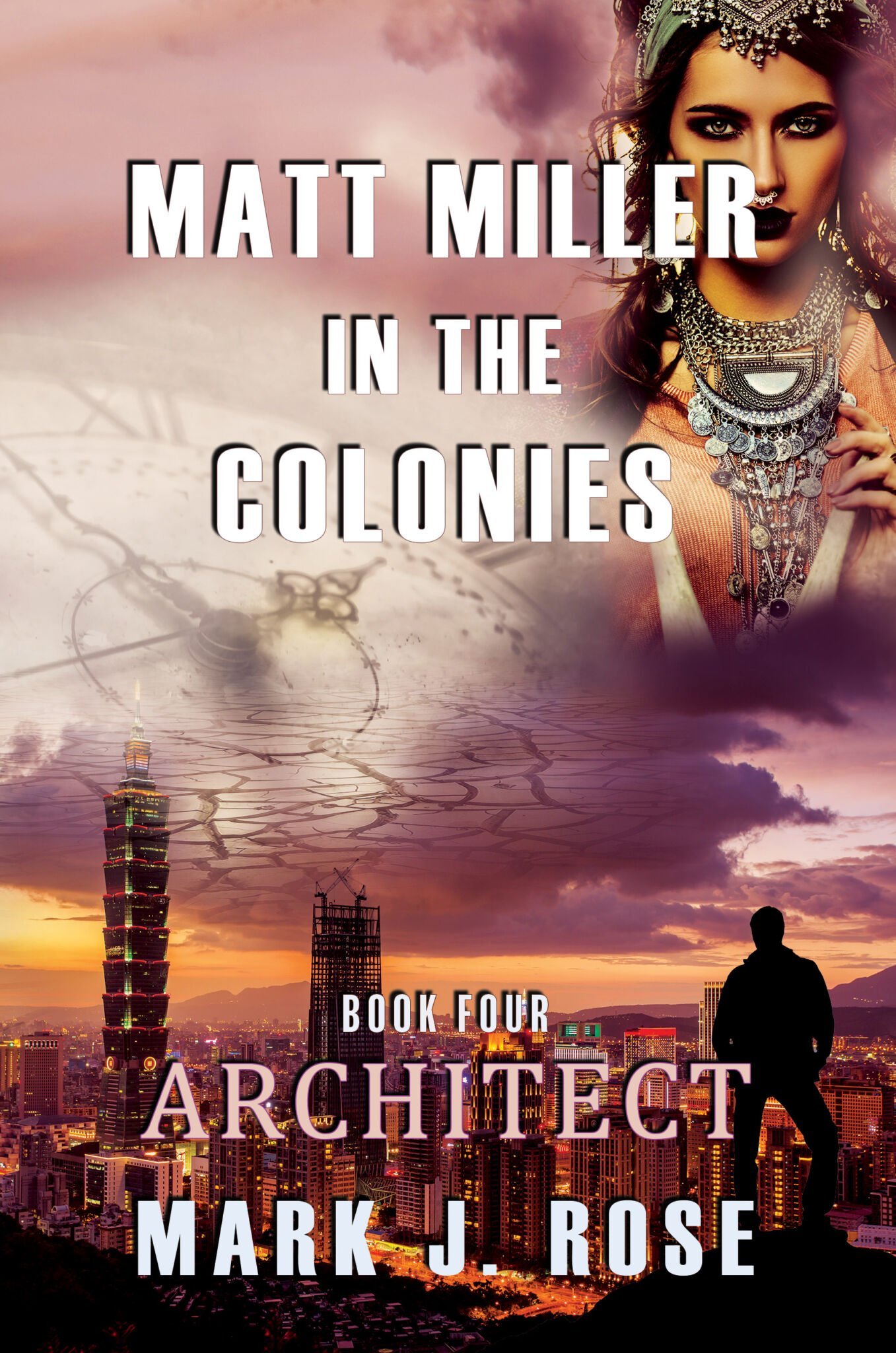 WHAT BOOKS DID YOU READ AS A KID/YOUNG ADULT? WHAT ARE YOU READING TODAY? HOW HAVE OTHER AUTHORS INSPIRED YOUR WRITING?
I owe my father a great deal when I talk about literary influences. He was dropping science fiction on my nightstand from the time I learned to read. He was only nineteen when I was born, so he was just a kid. Maybe we were learning about science fiction together, or he was already a fan. I remember the feeling of "wow" after reading some of the short stories my father gave me. They were by Isaac Asimov, Arther C. Clarke, Harlan Ellison, and Ray Bradbury. I gravitated especially to Ray Bradbury and "The Illustrated Man." The Illustrated Man made it so apparent to me that science fiction had more to do with humanity than it had to do with science. There are so many others, but my lifelong passion has been Dune by Frank Herbert. I've read it twenty-one times.
WHAT IS ONE THING IN YOUR BOOK THAT WILL SURPRISE READERS? (NO SPOILERS THOUGH!)
The Matt Miller in the Colonies story is as historically accurate as possible, so if Matt Miller meets someone you recognize during his journey, the historical record also says that they were there during that time. I've also tried my best to get to know all these historical characters through biographies and their writings. I'm not sure if it should be surprising, but many of the characters we read about in the history books or see statues of in Washington, DC, had the same idiosyncracies we have. For example, Thomas Jefferson was insecure regarding women, and Ben Franklin was quite eccentric. The best story about Franklin was his penchant for walking around the house and garden entirely nude for hours to receive the health benefits of what he called "air baths."  
WHAT ARE YOU WORKING ON NEXT? MORE BOOKS?
I'm still deciding on the plot for the fifth book in the Matt Miller in the Colonies series. I wrote a few prequel chapters for Architect, the latest book in the series, which explain how the Taylor family wound up in the horse breeding business. It's tentatively titled Ascendant. I've also written a few chapters for another series that deals with humanity's struggle against artificial intelligence. I suspect the human brain and body have an untapped potential that we haven't come close to harnessing. I'd love to explore that in a battle between intelligent robots and humans that are finally learning to develop their mental and physical capabilities. The struggle would set us up for the next stage in our evolution, and artificial intelligence won't stand a chance.
Find out more on the Mark J. Rose website.