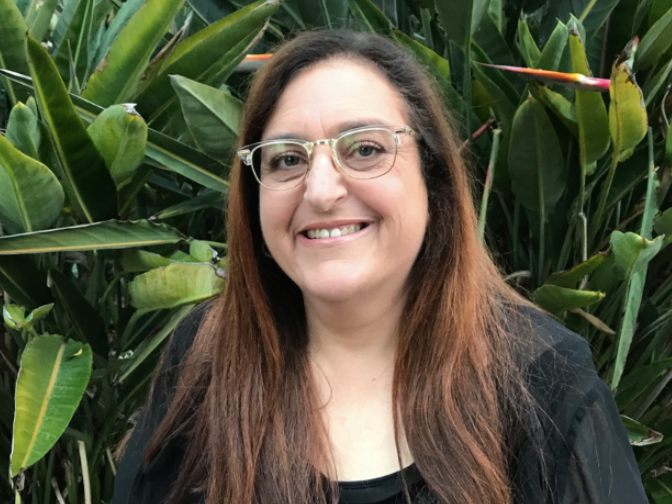 Interview With Author Leora Lazarus
HI LEORA! THANKS FOR TAKING THE TIME TO CHAT WITH US! TELL US SOMETHING ABOUT YOURSELF?
My name is Leora Lazarus. I am best known in the community as Morah Leora. This is the first year in thirty-five years that I have not returned to school after a vacation. It is devastating because teaching is in my soul. I was born into a family of teachers in South Africa. Both my Grandfather and Grandmother on my mother's side were teachers. My mother was an early childhood education lecturer and a renowned preschool teacher. All three of my sisters are educators and now, both of my daughters have entered the profession. They make me proud every day.
In 2009 I founded a self-funded program called Teacher Lee Play-To-Learn that brought a travelling preschool to under-served areas around San Diego county. The developmental program gave thousands of children a preschool experience, but our principal aim was to show parents and caregivers how to teach using common household items. We empowered grown-ups with the skills to prepare their children for kindergarten, even if preschool was out of reach.
YOUR BOOK, "THE MASK MITZVAH", WAS PUBLISHED RECENTLY. TO BEGIN WITH, COULD YOU TELL THOSE WHO DON'T KNOW MUCH ABOUT THE BOOK?
The Mask Mitzvah has a secular doppelganger called Millie's Mask. They tell the story of a nasty virus that plans to tour the world, one person at a time. The virus makes lots of people sick until smart and caring Millie stops it's travels. She wears a mask, washes her hands, and stays in bed when she is feeling sick. The virus becomes furious and gives her a terrible headache and fever, but she fights back and wins.
It delivers a powerful lesson in a fun adventure. Like all the best books, the story features a hero who cares about everyone and loves to perform good deeds.
WHAT INSPIRED YOUR DEBUT?
When I decided not to return to teaching after the summer vacation, I was distraught. Even though my husband and I are in a high-risk category for COVID19, I felt like I was letting the children and my fellow teachers down. It was especially difficult seeing both my daughters return to the classroom out of necessity. I worry every day for their safety. I wrote a book that they could use in their classroom to teach preschoolers to wear a mask, wash their hands, and stay home if they felt sick. They urged me to share the book on Amazon, and it took off. I have published several children's books, but I have never seen a response like this.
WHAT IS YOUR PROCESS OF WRITING A BOOK?
I am a storyteller and I am constantly squirreling away pieces of information that I can draw on later. I believe stories carry our history through the ages. They are a way to pass along deep, personal thoughts, big ideas and common experiences. I can craft them for any age and any time. I use stories in my classroom to teach important lessons in a fun and interactive way. I also use stories to connect with others in my community, and to share my experience with people who have no exposure to my cultural identity. Some stories become books, and some do not. The reasons are not entirely clear to me. My first book called Naughty Norman came from a counting game I invented in class. My book Flurble came from a made-up word that children could say in place of a bad word. Flurble feels naughty but isn't, really.
In this unique case, I wrote the manuscript with a clear vision of what I wanted to achieve. I handed it off to my husband, who is also a writer. While he busied himself with the polishing and editing, I grabbed a pair of scissors and made my characters out of brown paper and found materials. When we were both ready, we set up some lights and took photos. The book came together in about a week. I really put the pressure on so I could get my daughters a copy of the book before the school reopened.
WHAT BOOK ARE YOU PLANNING TO WRITE NEXT?
I do not know what I will write next, but issues of race and class are topmost on my mind. This world feels divided and damaged. It needs healing, and maybe one out-of-work preschool teacher can start a few extra ripples of change.
FINALLY, WHAT ADVICE DO YOU HAVE FOR ASPIRING AUTHORS?
I have written many books. Some I self-published and some are on a storage drive somewhere. Most of them you have never heard of, and that is fine. I never took a rejection personally, and I never allowed a setback to become an anchor. With self-publishing, there is no reason to keep a great story to yourself. It may not make you famous, but there is a special kind of joy when the author copies arrive in the mail. It is like winning the lottery.
WHERE CAN OUR READERS FIND YOU ONLINE?
I would love to hear from your readers. They can find me on Twitter at @leoramorah and via my website at morahleora.com. I feel a special kinship with all my fellow educators and writers because, although we all have unique voices, our stories often rhyme with each other. It makes me believe that we connect at a deep level. I love that.