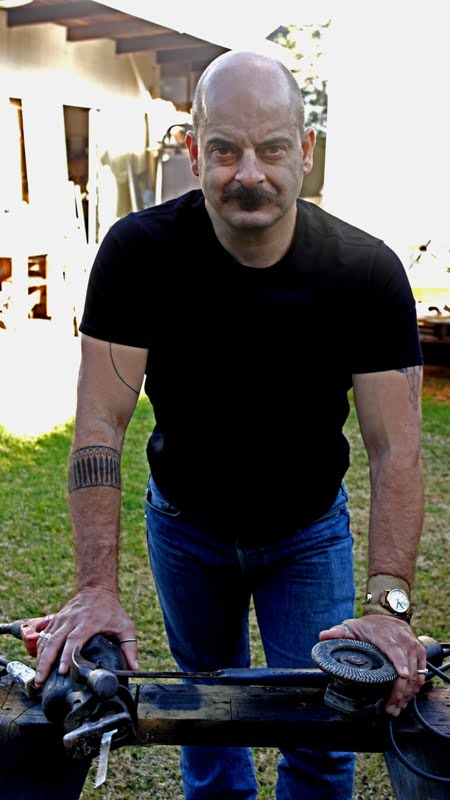 Interview with Author Justin DiPego
Justin DiPego is a prolific author and filmmaker living in Los Angeles. He is the brilliant mind behind his new epic fantasy novel, Wrong side of A Workingman, and the company DiPego Now Entertainment, where he continues to tell stories as a filmmaker.
DiPego drew inspiration for his newest novel from his love of his hometown Los Angeles. In Wrong Side Of A Working Man, the main character Alex Cides wakes up one morning to discover his wife has disappeared,his daughters fear him, and the mysterious curse has thrown him completely out of balance with the universe. Set in the underbelly of Los Angeles, Alex discovers that ten challenging tasks stand between him and a new start, or total destruction.
In addition to being an inspiring author and businessman, DiPego continues to create while thriving in the industries he is in. Getting out into the world and experiencing it is Justin's #1 tip for good storytelling, which will help aspiring writers come up with amazing story ideas!
Continue reading for an exclusive interview.
HELLO, JUSTIN DIPEGO, WELCOME TO WORLDAUTHORS.ORG! WHERE DID YOU GET THE IDEA FOR YOUR NEW EPIC FANTASY NOVEL, "WRONG SIDE OF A WORKINGMAN?"
I love Los Angeles. It's a city of thousands of doors concealing multiple worlds that most people never get to see. Back when I was a handyman, I got to peek behind those doors and view some of those secret worlds, visiting as many as five homes and businesses a day across the Southland. As a way to visit an array of these hidden stories across a narrative, I conceived a modern retelling of the twelve labors of Hercules, that would take our hero on an adventure through the city, and uncover some of those stories, and some magic.
HOW WOULD YOU DESCRIBE THE MAIN PREMISE OF THE BOOK?
Wrong Side of a Workingman is the story of an electrician, plying his trade across Los Angeles when his life suddenly goes to hell. He develops a chronic pain and flights of terrible temper. His wife takes their daughters and leaves him, he loses his job and he discovers he's been hit by an actual curse. To lift the curse, he must perform ten mythic tasks across the Southland, to reset his balance and the balance of the city itself. Inspired by the Twelve Labors of Hercules, it's also an exploration of the hidden corners of the city, the secret mysticism that binds us all and the role of pain in toxic, male violence.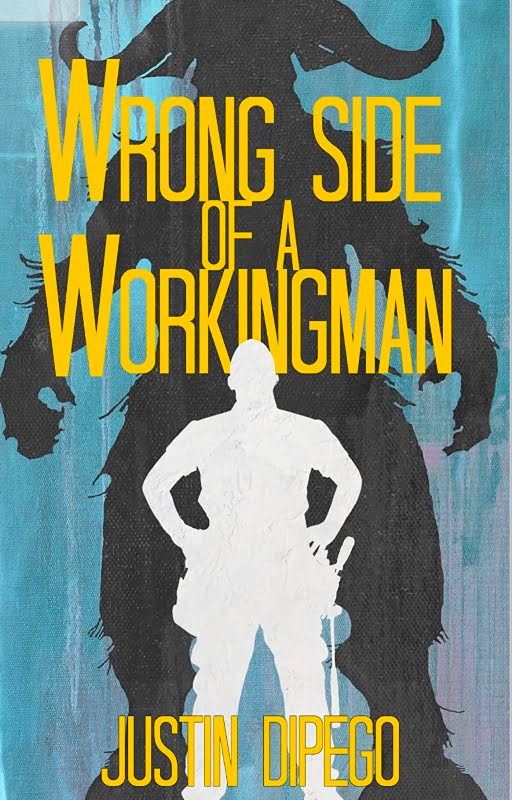 WHAT COMES FIRST FOR YOU-THE PLOT-OR THE CHARACTERS AND WHY?
It comes in all ways. Sometimes it's plot, sometimes it's characters, sometimes it's just a concept. With Wrong Side of a Workingman, it was the title. It was something I muttered to a fellow tradesman about a client who was being rude and difficult. The second I said it I thought, "Ooh, I have to remember that." I knew it would be a good title for something, but I didn't know what. It waited maybe twenty years for a story and characters to go with it. 
WHAT, TO YOU, ARE THE MOST IMPORTANT ELEMENTS OF GOOD WRITING?
There are a lot of technical answers to this question. I believe a writer should learn the basics of their craft when it comes to grammar, structure, character development and all those linguistic and storytelling tools. You have to know and understand the "rules" before you break them. The same way a welder or carpenter learns their trade/art. But fundamentally, what I think makes good writing is honesty. That doesn't mean all your stories need to be true, but that they are true to themselves, follow their own internal logic and you, as an author are honest about your themes and intensions, at least to yourself.
YOU ARE A FILMMAKER AS WELL, ARE THERE ANY PLANS TO MAKE THE BOOK INTO A FILM?
Absolutely. There is a multi-pronged development plan in place to tell this story either as a feature film, or as an episodic series. Watch this space for news as soon as I can talk about it. 
CAN YOU TELL US WHAT THE SIGNIFICANCE OF THE BOOK COVER IS?
On the cover we see the silhouette of the Workingman, framed by the form of an imposing minotaur. I think it's a striking image, but more than that, the thing about a silhouette is you can't tell which way it's facing. Is the Workingman confronting the minotaur, or is it looming behind him with impending doom? Is the minotaur the secret, wrong side of this workingman, or is it the approaching threat he has to face? You have to read the book to find out.
DOES THE BOOK HAVE AN UNDERLYING MESSAGE?
Themes of balance and equity run throughout the book, from a personal/interpersonal level, all the way up to a cosmic level. And whether you view the world through a lens of religion or spirituality or science, it all boils down to this: the measure of your strength (of a person, an organization, a country) is not who you can knock down, it's who you can lift up.
WHAT IS THE MOST VALUABLE PIECE OF ADVICE YOU'VE BEEN GIVEN ABOUT WRITING?
For making a career out of writing, remember that it is a job.  It may be a second job you can't do full time, but you also can't sit and wait for the muse. Whatever stage your project is in, you have to clock in and get to business. Create a schedule and stick to it. 
WHAT ADVICE WOULD YOU GIVE ASPIRING WRITERS?
Though writing is a job, it is not a desk job. Get out into the world and experience as much of it as you can. Pay attention. Observe. Gather truths. Learn. (Collect a title from out in the world and sit on it until it finds its story.) Then get to your desk and put pen to paper.
DO YOU HAVE ANY OTHER UPCOMING PROJECTS YOU CAN TELL US ABOUT?
Wrong Side of a Workingman is the first book of a trilogy, and I'm eager to get writing on that. I also have a sci-fi novel percolating and some modern high adventure. We'll see what lands first.
WHAT ARE THE BEST SOCIAL MEDIA HANDLES FOR READERS TO FOLLOW YOU AT?
You can see my other projects at DiPegoNow.com and follow me at @JustinDiPego on Twitter and @Justin_DiPego on Instagram. See you there!