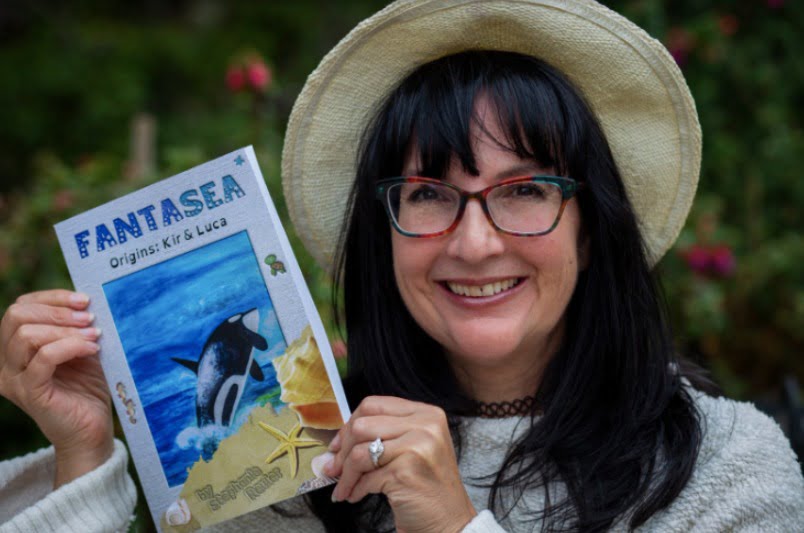 Author Stephanie Reuler On Her New Book And How She Juggles All Her Many Talents
Stephanie Reuler has many talents. She is an author of Fantasea Origins: Kir & Luca book, a screenwriter for upcoming female-forward comedy series, and a host on her own cooking channel,"Steph Cooks Stuff".
In her recent interview, Reuler has admitted that her true passion is writing. She finds a writing process to be a natural skill of hers. Reuler can wake up with an idea that shortly develops into a story.
Talking about her writing process Reuler says, "I try not to be too precious with my first draft, as I rewrite up until the very last minute I can with every project. I will put a project down for a while so I can go back into it with a fresh perspective."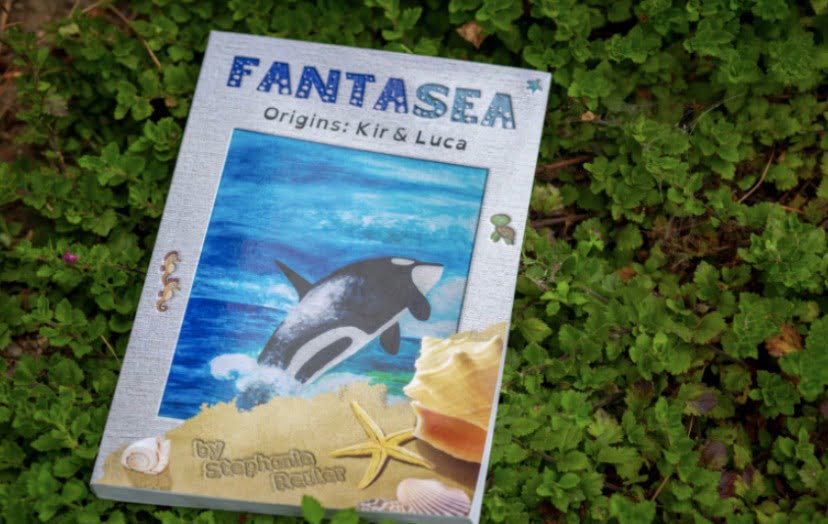 Reuler added that her love for books helped to develop her greatest writing skills. Black Stallion, Narnia, and Pern are the books that inspired Reuler in her childhood. When it comes to current inspirations, she loves young adult (YA) and adult fiction genres. Walter Farley, Roald Dahl, and Bill Peet are favorites for YA; when Anne McCaffrey, Cormac McCarthey, and Oscar Wilde represent the ones for adult fiction.
Talking about her recent book, Fantasea Origins: Kir & Luca, Reuler mentioned how she combined themes of friendship, connection, empathy, and tolerance. Using an example of orcas (killer whales) and dolphins the writer intended to show the development process of their feelings towards each other.
Fantasea Origins: Kir & Luca has just been released; but it already has a demand for ebook and audiobook versions, which are coming in the nearing weeks.
Stephanie also talks about her upcoming female-forward comedy series. She mentioned that having a talented colleague, Matt Keener, and an amazing team of writers made her ideas come to reality. The show is predicted to be funny and entertaining, as it is based on real-life events inspired by her elderly parents.
Beyond Reuler's great talents as a published author and screenwriter, she is also a skillful cook. Stephanie regularly demonstrates this ability on her cooking channel,"Steph Cooks Stuff". She can put an impressive dish together while only having a mix of basic ingredients in the fridge.
When asked about her favorite dish,Stephanie likes to be descriptive. She says, "One of my favorite things to make if I plan ahead is seared tuna with chimichurri sauce, with a 'crunchy' salad or a risotto with roasted butternut squash, walnuts, parm, cream and finished with sage in brown butter. I've gotten into crumbles too, using whatever fruit I have around, they're so good!"
You can get a copy of the Fantasea book here and follow Stephanie on her cooking YouTube channel "Steph Cooks Stuff".