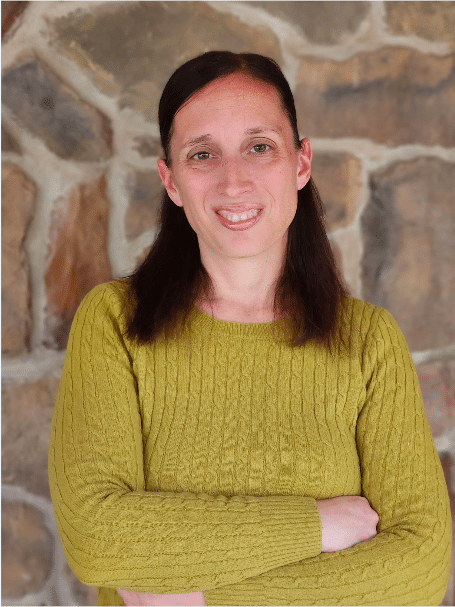 Interview with Author Francine Piriano-Davilla
Francine Piriano-Davila is the author of "Cloud Monsters," "Cloud Monsters: Return of The Vultans," and her most recent book, "The Lonely Chameleon."
Francine worked as a Veterinary Technician and later as an Animal Control Officer. She has a deep love for animals and found both of these roles to be highly rewarding. She worked with dogs, cats, horses, and llamas and took great pride in assisting and caring for animals.
HELLO FRANCINE, WELCOME TO WORLDAUTHORS.ORG! WHAT INSPIRED YOU TO BECOME A WRITER?
I would say, reading inspired me to write. I am definitely a book worm! I read mostly horror, mystery and science-fiction books. When reading as a child, it always transported me to another world. I would read for hours and it was the one thing I always looked forward to.
I now want to do that for other kids in hopes that they will enjoy reading as much as I did and still do.
CAN YOU TELL US A LITTLE BIT ABOUT THE CLOUD MONSTERS BOOK SERIES?
Cloud Monsters is a science-fiction book for middle-school aged kids. It is about clouds that morph into monsters and invade the earth. It follows a family of four who are trying to escape these monsters – the older son, Jack, narrates the story.
We don't know if these "Cloud Monsters" are good or evil, so kids have fun trying to figure out the monster's motives throughout the book. Everyone finds out the monster's intentions at the very end with a big twist in the story that you wouldn't expect.
Cloud Monsters: Return of the Vultans is the second book of the series and is about the Vultans getting revenge on all the people of the earth and some new monsters as well.
WHAT INSPIRED YOU TO WRITE "THE LONELY CHAMELEON," AND HOW DID THE IDEA FOR CHARLIE'S JOURNEY COME ABOUT?
I wrote The Lonely Chameleon for all kids that feel different and don't accept themselves for who they are. I was inspired to write The Lonely Chameleon from my own experiences as a child. I was bullied in school, but never did anything about it. I want kids to feel empowered and accept that everyone is unique and special and just because you may look or act differently than others, does not mean it's okay to be bullied. I want kids to stand up and believe in themselves and hopefully The Lonely Chameleon will help them do that.
CAN YOU TELL US MORE ABOUT CHARLIE, THE MAIN CHARACTER, AND WHAT HE REPRESENTS IN THE STORY?
Charlie is a chameleon who is very sad because he can't change color. He simply cannot accept that he is different from his friends. Charlie decides to run away from his problems instead of accepting who he is. He embarks on a journey to find himself and meets many potential animal friends along the way, but turns them away because he is afraid of being teased or rejected.
Charlie is very lonely because he refuses to show other animals who he truly is and focuses on the fact that he can't change color. He perceives himself as weak or useless.
He doesn't realize that if accepts who he is, then others will accept him too and he will live a happier life because he is proud of who he is.
"THE LONELY CHAMELEON" IS A STORY OF SELF-ACCEPTANCE. WHY DID YOU CHOOSE TO EXPLORE THIS THEME IN YOUR BOOK?
It is so important to convey to kids that there is nothing wrong with being different. Self-acceptance plays a huge role in how we view ourselves. Charlie could not accept himself because of his lack of color, so he was always sad and lonely. There are a lot of kids that feel this way and refuse to accept their differences only to go through childhood feeling unhappy.
I want kids to be able to look at Charlie and be motivated to change their perception of themselves. My main goal is to show kids that if you can accept yourself for who you are, then others will accept you as well. Of course, not everyone will accept you, but if you love yourself, it doesn't matter what anyone else thinks of you. Your true friends will love you for who you are.
I want kids on the opposite side – kids that tease others, to see past these differences and to see the inner beauty of their peers.
It is definitely a work in progress, but if I can change just one child's view of themselves or prevent a kid from teasing someone else, I have done my job!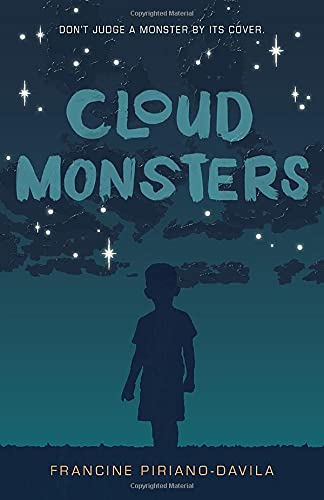 WHAT IS THE MOST DIFFICULT PART OF WRITING A BOOK?
For me, the most difficult part is getting rid of writer's block. I can go days (or weeks) totally uninspired to write. I try to sit at my computer each day until I get that inspiration to continue writing.
Whether it takes days or weeks, I eventually get that inspiration and hopefully write a book kids will enjoy reading.
YOU MENTIONED THAT YOU WORKED AS A VETERINARY TECHNICIAN AND AN ANIMAL CONTROL OFFICER. HOW HAS YOUR BACKGROUND IN ANIMAL-RELATED PROFESSIONS INFLUENCED YOUR WRITING?
I truly love animals, so it was always easy to write about them. I didn't start my writing career until my work with animals began and that was a big motivation for me. I started out writing articles for animal magazines, mainly about cat behavior and nutrition and that inspired me to move on to children's books.
HOW DO YOU ENVISION YOUR BOOKS MAKING A POSITIVE IMPACT ON CHILDREN, AND WHAT IS YOUR MOST SIGNIFICANT ASPIRATION AS AN AUTHOR?
My hope, is that my books will influence kids in a positive way. I encourage self-acceptance and self-love and I want every kid reading my books to feel important and special and know that it is okay to be different. I want them to look at the characters, like Charlie, and be able to relate to them.
My main goal is to continue writing books for kids that promote self-acceptance and hopefully change the way kids feel about themselves.
WHAT ARE SOME OF YOUR FAVORITE BOOKS TO READ?
My absolute favorite genres are science-fiction and mystery books.
Growing up, I read Stephen King and Dean Koontz. Pet Sematary and Misery are two of my favorite books. H.G Wells and War of the Worlds was another favorite of mine and actually, that is what motivated me to write Cloud Monsters. I love any books related to aliens or outer space.
WHAT ADVICE WOULD YOU OFFER TO ASPIRING CHILDREN'S BOOK AUTHORS, ESPECIALLY THOSE WHO AIM TO CREATE STORIES WITH STRONG MORAL OR EDUCATIONAL MESSAGES?
My advice would be to never give up. I started writing later in life and wasn't sure if I should write so late in life. Eventually, I decided to just do it and submitted my manuscript to several publishers. After many rejections, a publisher finally accepted the, Cloud Monsters series and another publisher – Tabletop Teaching accepted The Lonely Chameleon, which I am extremely grateful for because this book is very special to me.
I guess, the moral of the story is not to give up.
If you have an idea, bring it to life and submit it to as many publishers as possible. The main thing is not to get discouraged and keep pushing forward. You will get there and you will persevere!
WHERE CAN OUR READERS FIND YOU?
My website: francinepirianodavila.com
I am also on Facebook and Instagram as well under my full name.