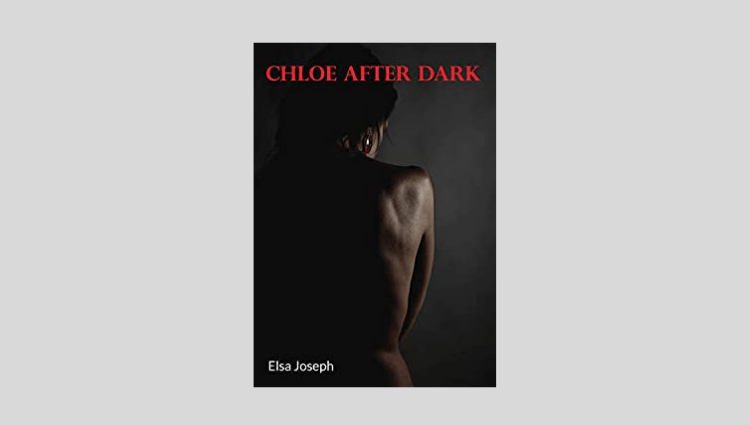 Interview with Author Elsa Joseph
Elsa Joseph is a contemporary romance author. She began writing professionally in 2012 after completing her bachelor degree in Writing. Chloe After Dark was released in 2020 and is her third book.
In 2019 Elsa Joseph made her debut as a playwright at the prestigious Young Vic Theatre in London, known for nurturing young and emerging talent. Identity Crisis, a monologue on what it means to be English was performed by British actor Gary Beadle.
Hello Author Elsa Joseph! When did you start writing?
I started writing professionally in 2012 after completing a degree in Writing at university.

Where do you get your writing inspiration?
Everywhere! I travel a lot so smells, sights, tastes and sounds of a country can trigger writing prompts.

What genre do you write?
I mainly write contemporary romance.
Who are your favourite writers?
Toni Morrison, Paulo Coelho, Marguerite Duras and Sylvain Reynard.
What advice would you give to inspiring writers?
Join a writing group. Its a great way to get like minded writers to read your work and form a support network.

Are you currently writing a new book?
I'm currently working on an audio book for Chloe After Dark which will be out this spring.

What is Chloe After Dark about?
It's an erotic fiction book about a young woman in debt. In order to get her life back on track, she takes a job as a radio host at a late night erotic radio station and becomes entangled in the love lives of the callers.

Do you have any hobbies?
Yes, I enjoy travelling, reading, going to the theatre and eating out.

What are your writing ambitions for the future?
I would love to have my books translated into other languages someday.
To know more about Author Elsa Joseph don't forget to follow her on:
Facebook: https://www.facebook.com/elsa.joseph.146
Goodreads: www.goodreads.com/author/show/6511110.Elsa_Joseph
Kobo: https://www.kobo.com/gb/en/ebook/chloe-after-dark-1