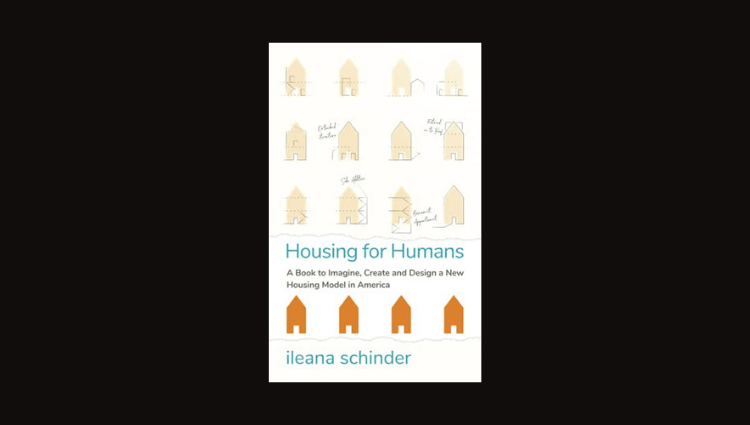 Housing for Humans Rethinks Unrealistic Model that Kindled Nationwide Crisis
The quintessential "American Dream," in all its white-picket-fence glory, may be exactly what caused the American nightmare that keeps millions awake at night — housing insecurity. "The overabundance of homogeneous housing is socially, racially and economically exclusionary," said architect Ileana Schinder. "The predominance of single-family home zoning regulations challenge access to affordable housing for a significant proportion of the population."
Family models have evolved, society has reframed the role of cities, and ongoing urban realities demand opportunities to create housing for all, from first-time homeowners to retirees, she added.
Schinder's new book, Housing for Humans: A Book to Imagine, Create and Design a New Housing Model in America, is a provocative exploration intothe history and causes of America's housing crisis that challenges homeowners, policymakers and designers to re-imagine the future of housing for an ever-evolving population.
Schinder makes a compelling case for the design and implementation of additional dwelling units (ADUs) as a way to address the needs of the aging population, boomerang kids and others. Transforming existing spaces, like basements and garages, that once housed "stuff" into livable spaces that now house people has become her passion, and these projects form the infrastructure of Housing for Humans.
By normalizing the economic and personal realities of families in need of affordable housing that offers equitable access to community resources, Schinder launches a much-needed conversation regarding America's prohibitively expensive housing market and provides a viable, sustainable solution.
About the Author
Ileana Schinder is an architect in Washington, D.C. She graduated with a Bachelor's in Architecture from Universidad Nacional de Cordoba (Argentina) and an M.A. in Communications from the American University (Washington, D.C.). Inspired to become an architect at age 4 by playing with Legos, she remains motivated to design houses of all sizes 40 years later. Since opening her architecture studio in 2014, she has designed additional dwelling units that create new spaces for clients and their families to thrive. To educate the public on housing issues, Ileana also writes blogs and holds educational sessions to inspire and promote innovative models of homes. Born and raised in Argentina, Ileana lives in Washington, D.C., with her family and their dog, Cecilia.
To know more about Author Ileana Schinde please visit https://www.ileanaschinder.com