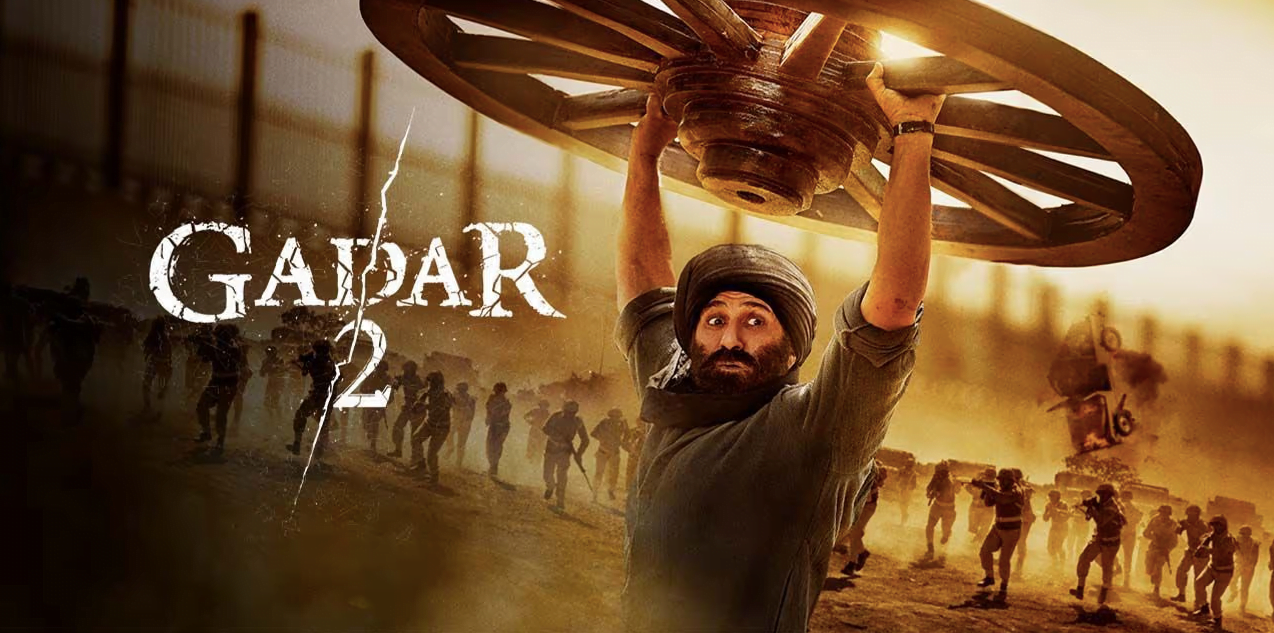 Gadar 2 Storyline Rating – Iconic Character with Renewed Narrative
Gadar 2 adeptly revitalizes its iconic character-driven narrative, infusing it with a fresh perspective that keeps audiences engrossed. While paying homage to its origins, the reimagined storyline offers a blend of familiarity and innovation, making for a compelling cinematic experience.
"Gadar 2" reunites audiences with the iconic character Tara Singh, portrayed by Sunny Deol, as he once again crosses the borders into Pakistan. This sequel, directed by Anil Sharma, takes a somewhat less provocative approach than its predecessor, reflecting the shifting socio-political landscape since the original film's release. While the jingoism has been toned down, the movie grapples with themes of moving beyond the hatred born from Partition.
Shaktimaan Talwar, the skilled writer behind "Gadar 2," weaves a narrative that attempts to rekindle the fervor of the iconic original while navigating the complexities of a changed socio-political landscape.
The storyline is set against the backdrop of the Bangladesh War and focuses on Tara's mission to retrieve his son from Pakistan. While the emotional undercurrent lacks the poignancy of the original, Sunny Deol's intensity as a wounded soul remains a standout. However, the film's execution falls short of achieving the same impact. The narrative feels contrived at times, and while the hand pump and 'zindabad' scenes make a return, they lack the originality and impact of their predecessors.
Manish Wadhwa impresses as the antagonist, but his performance doesn't quite match the larger-than-life presence of Amrish Puri in the original. The romantic subplot, involving Utkarsh Sharma and Ameesha Patel, adds a layer of emotion but doesn't fully capitalize on their potential.
The music, while commendable, doesn't reach the heights of the original's iconic soundtrack. "Chal Tere Ishq Main" stands out, offering a romantic backdrop for the action, but it fails to resonate as deeply as the beloved tracks from the first film.
While "Gadar 2" attempts to revisit the magic of its predecessor, it struggles to recapture the same fervor and emotional resonance. Sunny Deol's performance remains a highlight, but the overall execution falls short of delivering a truly memorable sequel. Fans of the original may find moments of nostalgia, but the film doesn't quite match up to the iconic status of its predecessor.