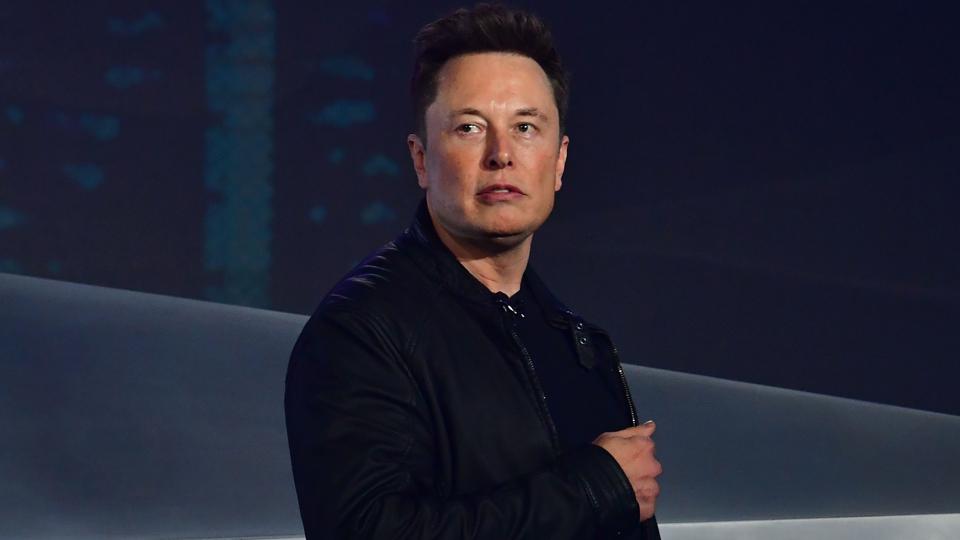 Elon Musk's Favourite Books
The best thing about Elon Musk is that he makes us think big and inspire us to dream big. Elon Musk, the CEO of SpaceX, Tesla and other larger-than-life companies, credits books with helping him achieve success. He is undoubtedly the billionaire and brilliant mind behind Tesla and SpaceX.
Whenever Musk is asked how he has learnt to build rockets, he replies, 'I read books.' The billionaire entrepreneur likes to invest his time in the books to learn and understand about his interests and keep himself ahead with time.
A billionaire entrepreneur, Elon Musk finds the time to make reading part of his routine. Here are some of the books highly recommended by Elon Musk:-
1. ZERO TO ONE: NOTES ON STARTUPS, OR HOW TO BUILD THE FUTURE BY PETER THIEL
If you want to build a better future, you must believe in secrets.

The great secret of our time is that there are still uncharted frontiers to explore and new inventions to create. In Zero to One, legendary entrepreneur and investor Peter Thiel shows how we can find singular ways to create those new things.
Thiel begins with the contrarian premise that we live in an age of technological stagnation, even if we're too distracted by shiny mobile devices to notice. Information technology has improved rapidly, but there is no reason why progress should be limited to computers or Silicon Valley. Progress can be achieved in any industry or area of business. It comes from the most important skill that every leader must master: learning to think for yourself.
Doing what someone else already knows how to do takes the world from 1 to n, adding more of something familiar. But when you do something new, you go from 0 to 1. The next Bill Gates will not build an operating system. The next Larry Page or Sergey Brin won't make a search engine. Tomorrow's champions will not win by competing ruthlessly in today's marketplace. They will escape competition altogether, because their businesses will be unique.
Zero to One presents at once an optimistic view of the future of progress in America and a new way of thinking about innovation: it starts by learning to ask the questions that lead you to find value in unexpected places.
2. LIFE 3.0: BEING HUMAN IN THE AGE OF ARTIFICIAL INTELLIGENCE BY MAX TEGMARK
How will Artificial Intelligence affect crime, war, justice, jobs, society and our very sense of being human? The rise of AI has the potential to transform our future more than any other technology—and there's nobody better qualified or situated to explore that future than Max Tegmark, an MIT professor who's helped mainstream research on how to keep AI beneficial.

How can we grow our prosperity through automation without leaving people lacking income or purpose? What career advice should we give today's kids? How can we make future AI systems more robust, so that they do what we want without crashing, malfunctioning or getting hacked? Should we fear an arms race in lethal autonomous weapons? Will machines eventually outsmart us at all tasks, replacing humans on the job market and perhaps altogether? Will AI help life flourish like never before or give us more power than we can handle?

What sort of future do you want? This book empowers you to join what may be the most important conversation of our time. It doesn't shy away from the full range of viewpoints or from the most controversial issues—from superintelligence to meaning, consciousness and the ultimate physical limits on life in the cosmos.
3. THE LORD OF THE RINGS BY J.R.R. TOLKIEN
Sauron, the Dark Lord, has gathered to him all the Rings of Power – the means by which he intends to rule Middle-earth. All he lacks in his plans for dominion is the One Ring – the ring that rules them all – which has fallen into the hands of the hobbit, Bilbo Baggins.
In a sleepy village in the Shire, young Frodo Baggins finds himself faced with an immense task, as the Ring is entrusted to his care. He must leave his home and make a perilous journey across the realms of Middle-earth to the Crack of Doom, deep inside the territories of the Dark Lord. There he must destroy the Ring forever and foil the Dark Lord in his evil purpose.
Since it was first published in 1954, 'The Lord of the Rings' has been a book people have treasured. Steeped in unrivalled magic and otherworldliness, its sweeping fantasy has touched the hearts of young and old alike.