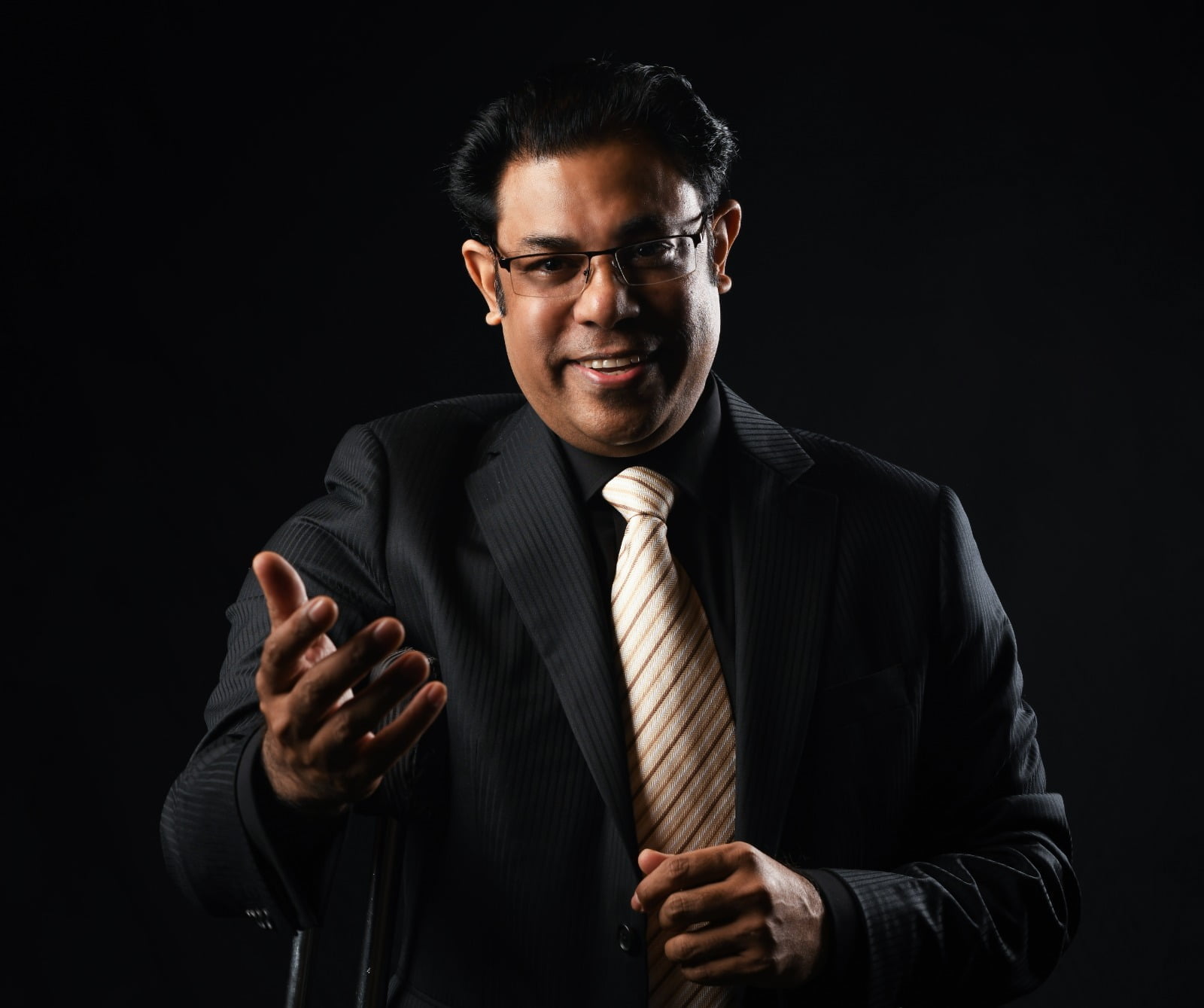 Dr Raman K Attri: Meet Finalist of Leadership Book of the Year Award
Are you a high achiever who refuses to settle for less? Do you aspire to become an exceptionally high performer and a high-achieving leader? Do you want to achieve higher, better, and faster?
Our next author, Dr. Raman K Attri, has a sure-shot framework for you to follow and scale new heights.
His latest book, High Achiever Productivity Secrets: How to Get Higher, Better and Faster Iconic Achievements in Your Life, has been selected as the finalist for the prestigious Leadership Books of the Year 2023 award by the Institute of Leadership, UK.
A breakthrough primer with proven techniques from the science of accelerated achievements, this unique book provides complete blueprints to leaders to accelerate their achievements.
Dr Attri is a highly credentialed expert on the science of speed in professional and organizational learning. Recognized as the Top Coaching and Training expert in 2022, Dr. Attri takes immense pride in coaching CEOs, CLOs, and CXOs to evolve into speed-savvy authorities in record time.
Now, let's hear it from the author himself, Dr Attri.
HELLO DR RAMAN K ATTRI, WELCOME TO WORLDAUTHORS.ORG! DR ATTRI, WE CONGRATULATE YOU ON YOUR BOOK BEING A FINALIST FOR THE LEADERSHIP BOOKS OF THE YEAR AWARD. TELL US WHAT MOTIVATED YOU TO WRITE THIS BOOK 'HIGH ACHIEVER PRODUCTIVITY SECRET?'
I am honored to be here today for the second time.
I grew up in a low-income family in a remote part of India. I contracted polio at the age of just six months, which took away my ability to walk like most people. I lived my early childhood amidst my inferiority complex surrounding my disability while putting up with limited means and a lack of medical and financial facilities.
My father always motivated me to achieve higher, seeing that as the only way out. He feared that I wouldn't be able to earn a livelihood due to my disability if I didn't stand out in the crowd.
So, I developed a belief that the only way to differentiate myself from others was to learn faster than them. However, learning for the sake of academic success never appealed to me. Back then, I believed that the purpose of learning had to be beyond getting good grades. This purpose became more apparent at the workplace when I saw my peers struggling to learn new skills and achieve anything meaningful.People had a fundamental lack of any coaching or training on how to master the skill to learn faster.
These experiences led me to explore and research the science that governs productivity, achievements, and performance. This book, High Achiever Productivity Secrets, results from that continuous focus to provide the world with a time-tested primer to attain higher and better achievements faster than peers.
THAT'S EXCELLENT MOTIVATION. WHAT DID YOU FINDIN YOUR RESEARCH?
During my intensive research, I figured most employees and professionals are conditioned to become average performers. Most schools, institutions, organizations, managers, or even leadersdon't invest in their employees to make them iconic high achievers. Instead, the traditional frameworks they teach at the workplace are meant to groom employees into highly productive task masters or project leaders who are trained to produce results by constantly trading off time, resources, quantity, and quality.
I found that traditional productivity methods like time management, priority, and focus management cannot take you beyond the ability to efficiently and effectively trade off your time, resources, quantity, and quality. You need something more, something revolutionary.
As I continued my search for 'more' as the higher purpose of learning, I experimented with a range of techniques and methods myself first. I ended up on a path where I have been recognized among a handful of high achievers in my space.
After extensive research and experimentation, I developed a groundbreaking science of accelerated achievements. I called it ACHIEVE:OLOGY.
The book High Achiever Productivity Secrets offers a practical framework to put that science into practice to take readers to the next level.
FROM YOUR PROFILE, WE CAN SEE THAT YOU ARE AN INCREDIBLY HIGH ACHIEVER. IN YOUR VIEW, WHAT MAKES A HIGH ACHIEVER?
In my book, I refer to 'high achievers' as achievement-hungry folks. They consistently achieve at a high level, exceeding expectations and goals in every walk of life, whether in academics, work, or other pursuits. They are driven by solid motivation and self-esteem anddisplay higher commitment and competence in setting higher-level goals. They do not settle for anything less than pure excellence in whatever they do. They demonstrate exceptional performance, much higher achievements, outstanding results, and productivity.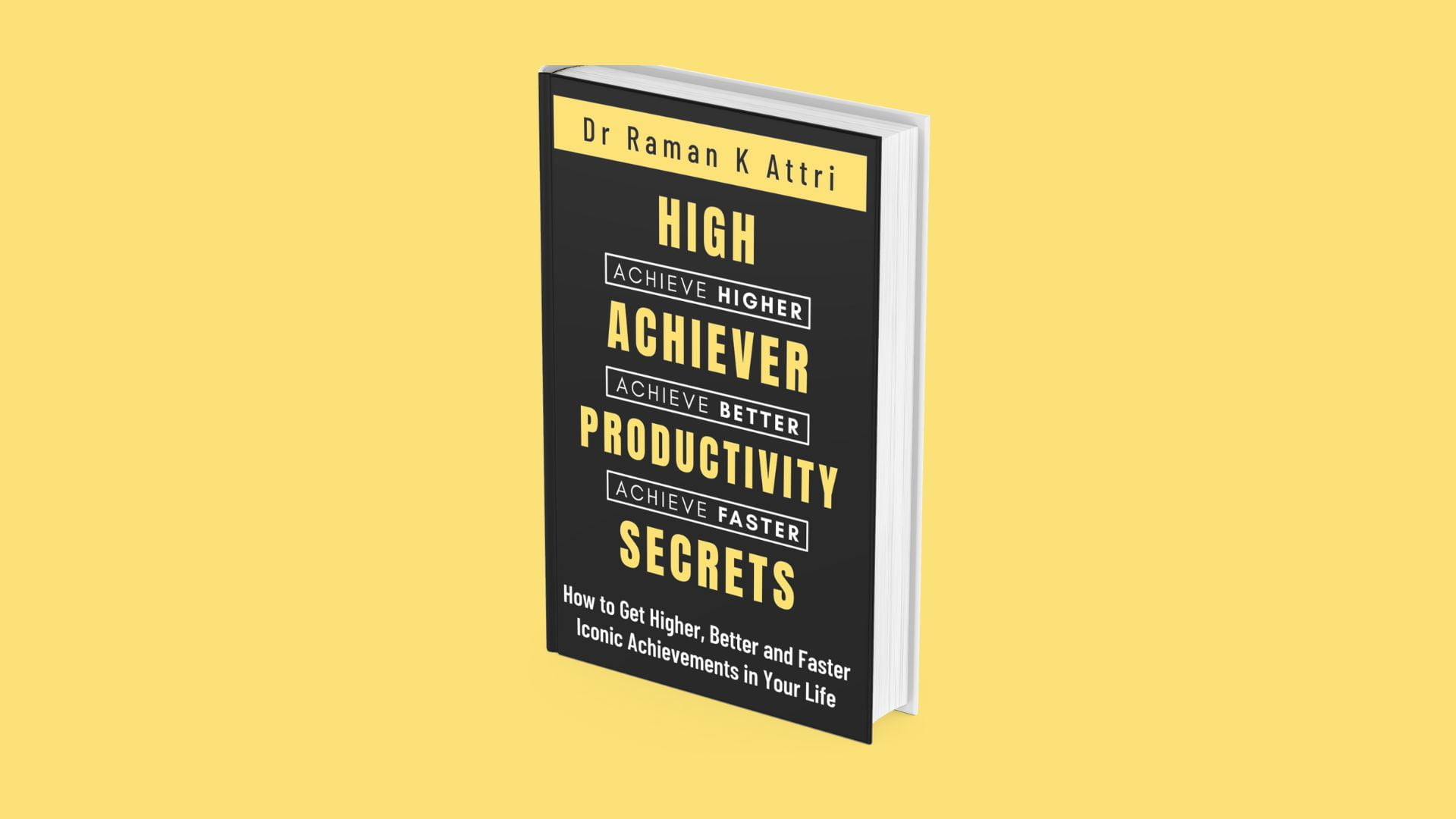 THAT DESCRIPTION CERTAINLY FITS WELL ON YOU. TELL US ABOUT THE ICONIC ACCOMPLISHMENTS YOU HAVE EARNED THAT MAKE THIS BOOK AN AUTHENTIC AND INSPIRATIONAL GUIDE, TOO.
What makes me an iconic achiever can be best understood in the context that I have beenpermanently disabled since childhood. I contracted polio when I was merely six months old,which left my leg paralyzed, and I lost my ability to walk for life.
However, I leveraged my limitations, constraints, and hardships to attain achievements I would not have imagined otherwise.
I am privileged to be gifted with a multifaceted personality with a range of talents, including being a scientist, author, speaker, L&D leader, and artist.
Following my passion for learning, Ipursued two doctorates in learning, over 100 international educational credentials, and several degrees and certifications. I walk the talk as an award-winning accelerated learning guru.
For the last 20 years, I have served as a global training thought leader at a Fortune 500 technology corporation, managing one of the world's top 10 Hall-of-Fame training organizations.
I have researched accelerated learning in professional and organizational contexts for two decades. I have turned my research and thought leadership into 50 multi-genre books on business, leadership, workplace performance, HR, training, and learning.
My research and thought leadership in the learning domain have brought me coveted accolades like being recognized as a Brainz Global 500 leader alongside other stellar personalities such as Oprah Winfrey, Gary Vee, Jim Kwik, and Jim Shetty. I have been awarded Chief Learning Officer of the Year and selected as the Learning Leader of the Year award finalist.
I have also written books on poetry and arts, some of which made me a recipient of the International Artist of the Year award.
I have been featured in over 200 media appearances, including appearances on magazine covers. I have been honored to be featured on the same page as Bill Clinton. More recently, I was recognized as one of the Most Admired Global Indians of 2022.
These are just some of the my achievements.
THAT'S TRULY ICONIC. I AM SURE OUR READERS WOULD LOVE TO KNOW HOW THEY CAN ATTAIN SUCH HEIGHTS IN THEIR CAREERS OR BUSINESS. HOW DO YOU THINK YOUR BOOK CAN HELP THEM IN THIS JOURNEY?
In this book, I share unconventional but revolutionary methods that transformedme from an 'incomplete disabled' into an iconic achiever.
As you read this book, you will break away from years of misinformed training on time management, priority management, task management, and productivity.These techniques no longer work in the modern world.
The revolutionary framework offered in this book is designed to take your performance and productivity several notches above at an accelerated rate than what you can achieve with traditional productivity techniques.
This book is a treasure trove of inspiring insights, eye-opening tips, breakthrough strategies, and untold secrets that will take you to the next level.You will bean exceptionally high performer, a highly productive employee, and a high-achieving leader in today's achievement-savvy world.
This rare primer, based on six productivity pillars, teaches you proven strategies from the science of accelerated achievements, helping you become a high achiever with an unmatchable ability to scale high achievements and high productivity in your space effortlessly. By using the techniques from this book, not only will you be able to achieve higher and better achievements, but you will be able to accomplish them faster.
If you strive for outstanding performance and are hungry for exceptional achievements, this book is for you.
WHERE CAN INTERESTED READERS BUY THIS BOOK?
This book is available in all major retail stores, resellers, and bookstores. It is available on major marketplaces like Amazon, Barnes & Noble, and others. The book is available in paperback, hardcover, jacket cover, andKindle print replica. Here is the link to the hardcover version.
WHERE CAN THE INTERESTED READERS LEARN MORE ABOUT YOUR COACHING AND ACHIEVE:OLOGY SCIENCE?
You can reach us at GetThereFaster™portal. On this portal, readers can read more about my High Achiever Certification and immersive workshops that can help them become an iconic achievers in no time. Check out my transformative 1:1 coaching to learn the secrets of learning and achieving better and faster. I encourage readers to follow me at @DrRamanKAttri on any social media platform like Twitter, LinkedIn or Facebook.
Thank you, Dr Attri, for this insightful interview. We are sure your remarkable achievements will continue inspiring everyone you meet to strive for true excellence in their personal and professional lives.